Fashion on your wrist HUAWEI WATCH GT4.. All You Need to Know Before You Pre-Order it in the UAE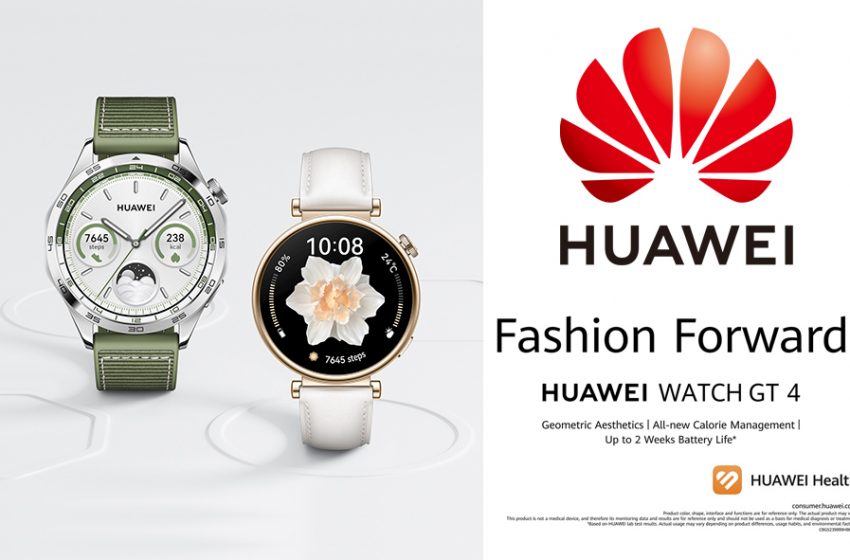 Dubai, UAE, September 20, 2023
The HUAWEI WATCH GT 4, the upcoming flagship smartwatch from Huawei, will be available for pre-orders in the UAE starting September 27th. This new watch series adopts a fresh design on its exterior and introduces enhanced health and fitness features. It brings users holistic health management with more accurate heart rate monitoring and improved sleep tracking. The watch also debuts the Sleep Breathing Awareness feature and the innovative Stay Fit calorie management app. The HUAWEI WATCH GT 4 is a fashion accessory that can complement any outfit and personality while also being a smart companion that helps you stay healthy and productive. Here is all you need to know before you pre-order it in the UAE.
The new HUAWEI WATCH GT 4 will be available in the UAE for pre-orders starting September 27th at a starting price 899AED. All pre-orders in the UAE will come with gift package worth of 298AED including: HUAWEI FreeBuds SE earphones and more. Huawei is also running a special "early-bird" offer that comes with gifts worth of 398AED starting September 20th.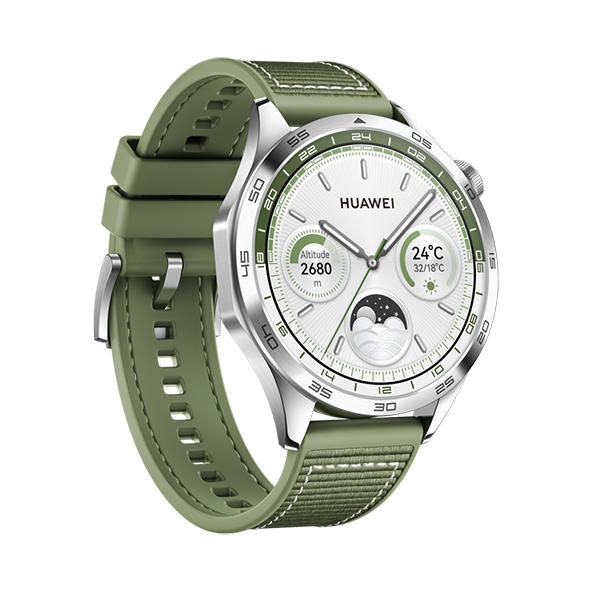 Groundbreaking Design, Unlimited Personalization
The HUAWEI WATCH GT 4 serves as a testament to Huawei's design philosophy of seamlessly blending fashion and innovation. This flagship smartwatch will take your breath away with its meticulously crafted design and offer endless possibilities to personalize your style.
It comes in two sizes: 46mm and 41mm. The 46mm version boasts a unique octagon-shaped watch body, which is a tribute to the classic style of luxury watches but with a modern twist. The WATCH GT 4 marks the first time such a design is adopted by a smartwatch.
The 41mm version, on the other hand, is all about grace and sophistication. It will be the perfect accessory for any occasion and the centerpiece of every conversation with its pendant-like design. It's fashionable, slim, and well-balanced, from the beautiful lugs that enhance the crown, to the metal outer edge that adds a touch of refinement.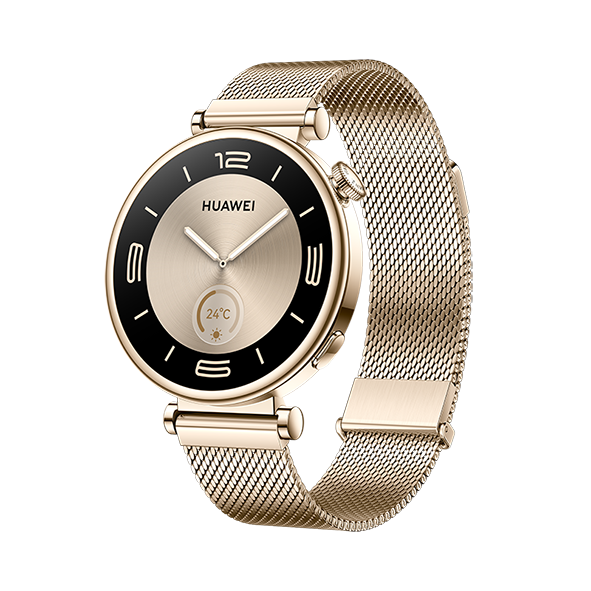 The watch also offers you a variety of colors and watchbands to choose from so that you can match your mood and outfit. The 46mm version comes in Black, Brown, and Green, and the 41mm version comes in Black, White, and Light Gold.
Up To 14-Day Battery Life
The WATCH GT 4 has exceptional battery life, with up to 14 days of usage on the 46mm and up to 7 days on the 41mm. This extended battery life ensures that you can rely on your watch for continuous usage without frequent recharging. The watch supports wireless charging and features reverse charging capabilities.
Upgraded Health Management
The HUAWEI WATCH GT 4 comes equipped with a newly upgraded TruSeen™ 5.5+ heart rate monitoring technology, which brings precision and efficiency for analyzing workout performance and daily health in the most scientific and intelligent way. Leveraging the power of AI algorithms, TruSeen™ 5.5+ ensures the most accurate heart rate readings possible, even in the most challenging situations.
The watch also introduces the Sleep Breathing Awareness feature, which detects interruptions in your breathing while asleep. Frequent interruptions to sleep can cause you to wake up a lot during the night, make you feel tired during the day, and affect your memory. Thanks to the TruSeen™ 5.5+ and TruSleep™ 3.0, the watch can detect sleep interruptions and detect changes in blood oxygen levels and heart rate throughout the night. When you wake up, you can see how well you slept on the HUAWEI Health App. You can use this information to work on improving your sleep.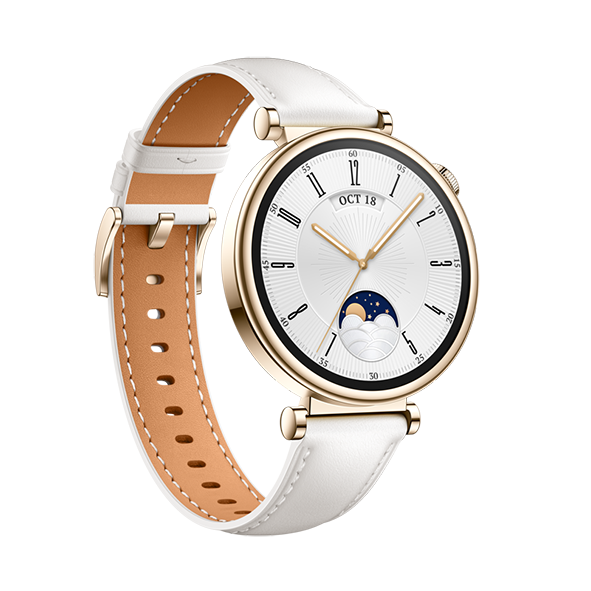 Smart Workout Coach
The WATCH GT 4 introduces the innovative Stay Fit app, which helps you control your calories and manage weight. It counts your calories, shows you how much you need to burn, and gives you weight control plans to achieve your health goals. It includes a calorie alert to keep you on track with your calorie targets.
If you are a Padel fan, here is some good news for you: the HUAWEI WATCH GT 4 supports padel in its sports modes. In addition to padel, you can choose from over 100 different sports modes and workout types, such as indoor and outdoor walking, running, cycling, swimming, soccer, basketball, and esports. Meanwhile, the brand-new intelligent GNSS solution on the HUAWEI WATCH GT 4 46mm can track your workouts more accurately.
Bluetooth Calling and Message Quick Reply
The WATCH GT 4 features an Enhanced Bluetooth Calling feature that improves the Bluetooth calling distance of up to an impressive 100 meters from the paired smartphone. That means you can answer calls and view messages without taking out the phone.
The HUAWEI WATCH GT 4 works seamlessly across smartphones, enabling everyone to enjoy the innovative features and chic design of the watch regardless of what phone they use. It is the fashion on your wrist.