Desi Brunch At ZOYA by Maui Restaurant at Sofitel the Palm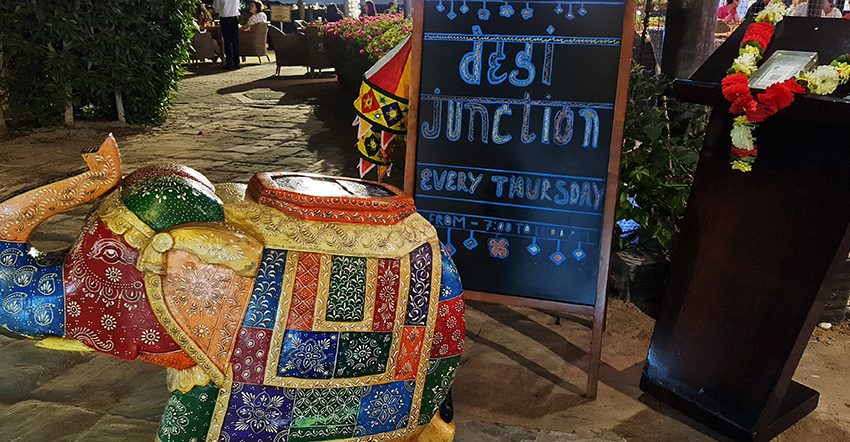 On Thursday night, if you are confused about where to have a lovely aromatic dinner with your family … Zoya by Maui is the perfect answer.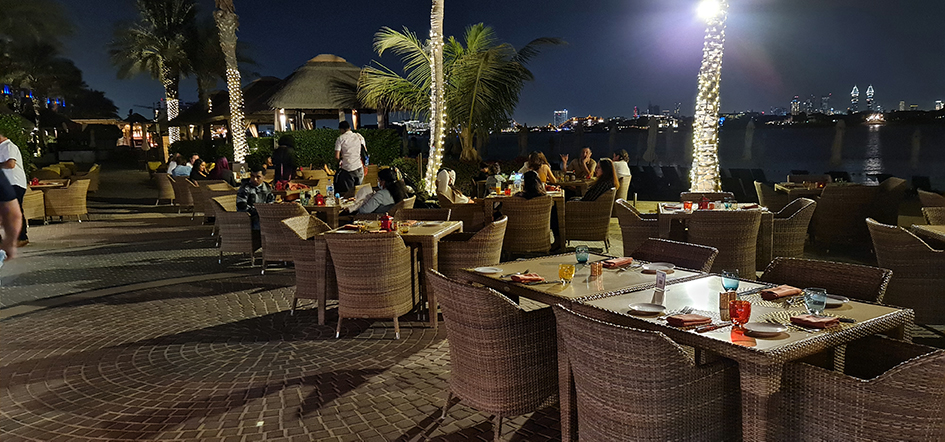 The restaurant serves delicious varieties of Indian cuisine with a friendly & enjoyable atmosphere.
You can enjoy your dinner every Thursday from 7 pm until 11 pm for AED 195 for adults, AED 98 for children 6 – 12 years & complimentary for children under 6.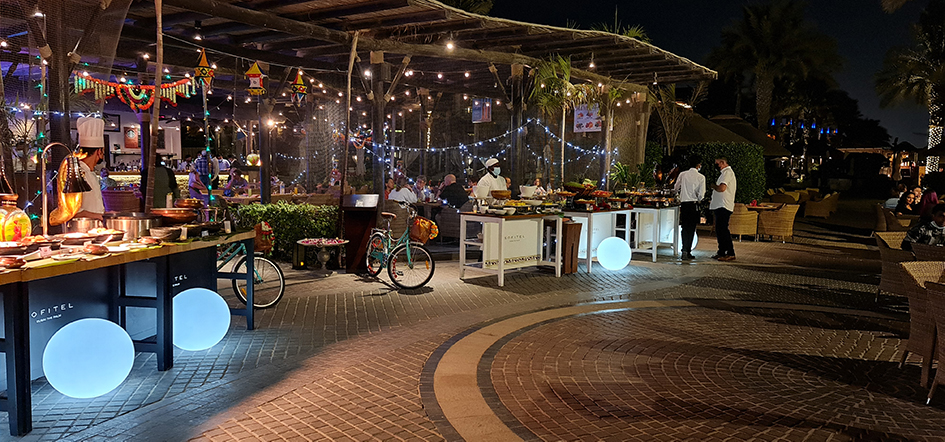 Children under 6 years dine with their compliments per person, including soft drinks, Lassi, & masala tea.
The restaurant is located near the poolside of the hotel; the seating is indoor & outdoor.
Because of the fantastic weather now, we sat outside without any doubt. You can see the palm beach & enjoy the tropical trees as well.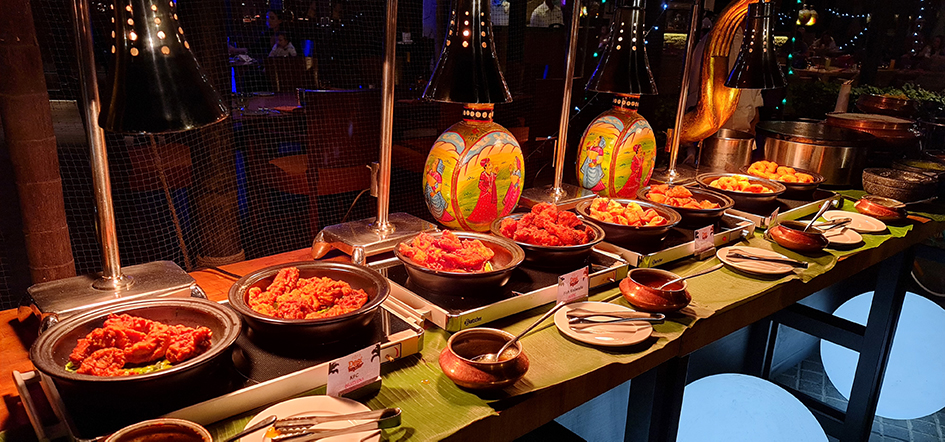 From the moment you enter the restaurant, you can feel the welcoming atmosphere.
The buffet is outdoors with live multi cooking stations.
The appetizer station includes live dosa with your preferred filling, Punjabi Vegetables Samosa, fried fish & fried chicken as well & others.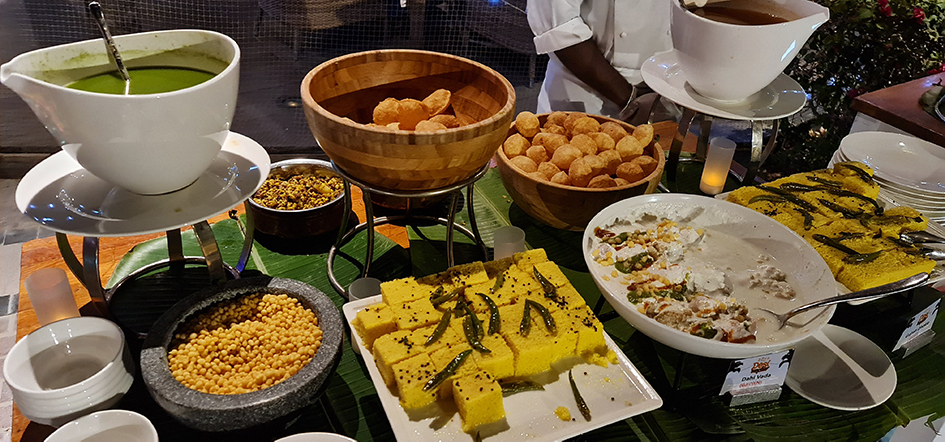 For the main course, you will have a lot of yummy choices like: Butter Chicken, Mutton Rogan Josh, Paneer, Rice & others.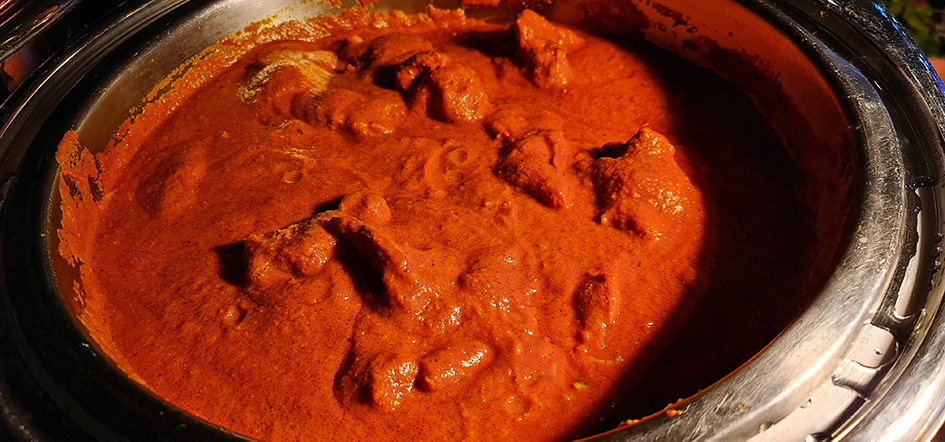 & when you think you have had enough… The smell of the grill station starts calling you towards it …
You will taste the most delicious Shish mutton Kebab along with Chicken Malai. You can enjoy those dishes with freshly baked Butter Nan & Chappati bread.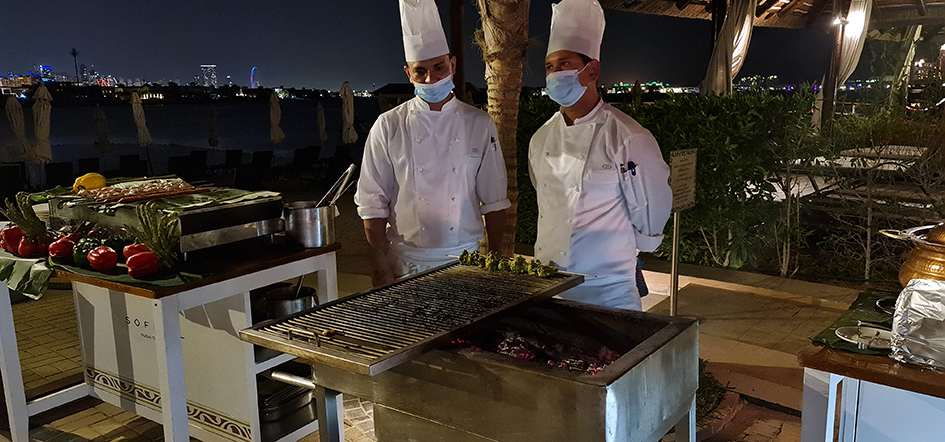 And for the happiness of your sense, a sweet dessert will work so good like: Jamun & Halwa.
Then you can head for a variety of fresh fruits as well.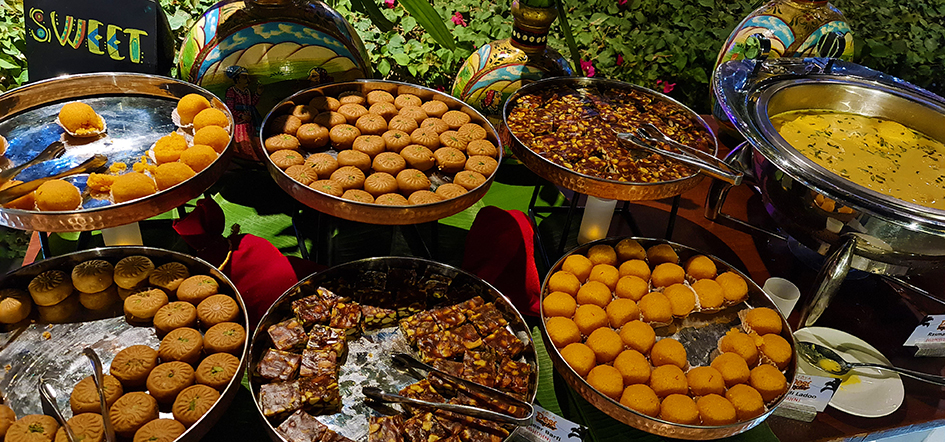 Relax & end your Indian cuisine with a hot Masala tea in a traditional cup.
We had a unique experience that we should repeat again & again in the soon future.