The best gifts are personal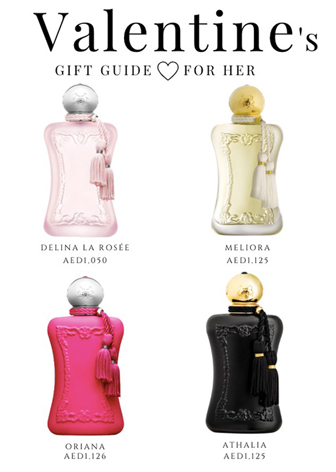 With valentine's day around the corner, it is time to put on our shopping hats and search for the perfect gift for our significant other. One might argue that perfume is too personal to be a gift, but we disagree, respectfully! To us, perfume is always appreciated and a memorable present for your dear ones.
With its variety of exceptional fragrances and rare olfactory moments, Parfums de Marly's creations touch the hearts of authentic luxury enthusiasts as well as lovers of beautiful scents and noble raw materials making for a memorable gift. And best yet, you're spoilt for choice with so many options to pick from.
Do let us know if you would like to feature this fragrance in your next perfume round up or if you would like additional commentary from Parfums de Marly.