OAKLEY® MAKES WAVES WITH THE RE-RELEASE OF SURF ICONS MUMBO AND PRO M FRAME
Resurfacing Two Frames that Set the Scene for '90s Beach Culture in California and Beyond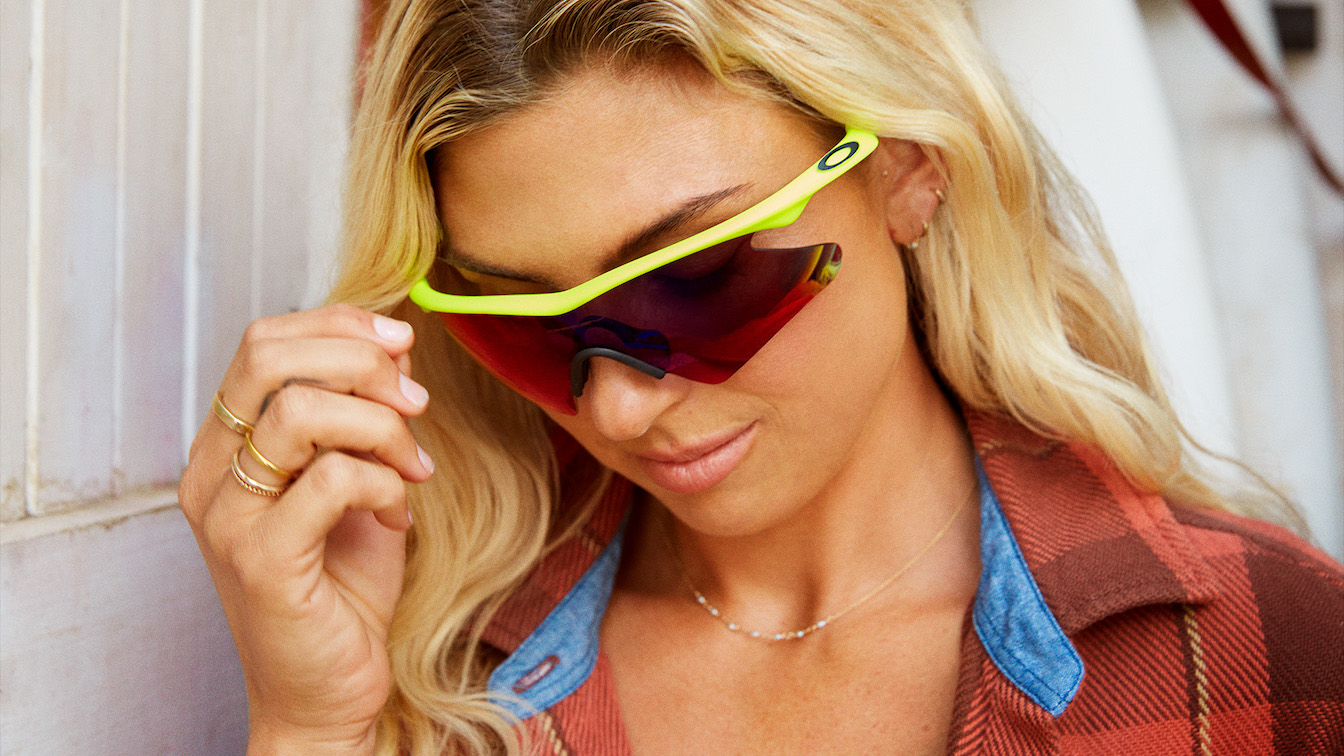 Originally launched more than 25 years ago, and taking the world by storm, Oakley® now re-introduces the revolutionary Mumbo® and Pro M Frame®. The Pro M Frame and Mumbo styles are bringing the past into the present as part of the brand's MUZM collection – a carefully curated selection of re-released styles with new interpretations infused with today's innovative technology. The duo will be available as a bundle in a limited edition release.
When the original Mumbo frame launched in 1989, it was immediately claimed by the California surf and beach scene. From surf to sand, these two sunnies set the scene of '90s beach culture and were sported by some of the biggest names in sports and lifestyle. These two iconic frames were first introduced to the world with leading-edge technology such as High Definition Optics® and a 3-point fit system. The frame later evolved into the launch of Pro M Frame in 1996, featuring an updated design with a more sculptural and geometric aesthetic, as well as a hingeless frame for increased rigidity.
Team Oakley athlete and global surf icon Sage Erickson leads the collection campaign, starring in content that brings the product's surf-style design to life. The two-time US Open of Surfing champion continues to inspire the future generation of surfers by chasing greatness on the waves while continuing to pursue passions like art, photography, and travel off them.