Glossy Lounge, the all-new luxury sustainable loungewear brand launches its first campaign with Noor Stars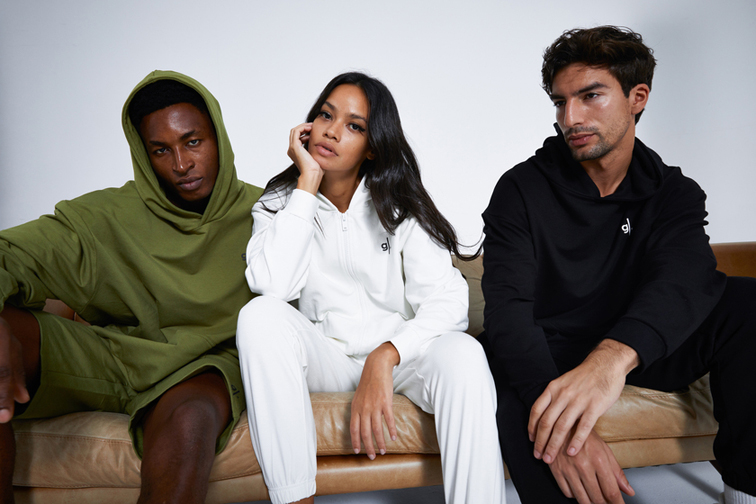 Glossy Lounge is here to give your style a refreshing makeover with the launch of their luxe loungewear aiming to be a staple in your wardrobe. 
Dubai (January 2021): Glossy Lounge is launching its all-new inclusive and accessible luxe loungewear label inspired by a universal craving for closer connection this January. The brainchild of Natasha Zaki, owner of Glossy Makeup, renowned beauty entrepreneur, and makeup artist, Glossy Lounge combines compelling silhouettes with a mission to take the ordinary and make it special. Glossy Lounge is a new wardrobe essential that introduces a balance of fashion and function with a modern aesthetic to help people embrace fashionable yet comfortable living.
Starring in the exciting launch campaign, Glossy Lounge partners with Noor Stars to launch the brand, the No 1 Youtuber in the Middle East and one of the most influential social media personalities of the region.
The COVID-19 pandemic acted as a creative catalyst for Natasha, drawing her to the ever-increasing importance of sustainability, style, and empowerment through clothing. Natasha joined forces with a highly successful tech entrepreneur from the United States with shared values, drive for good and an advocate for brands with a greater purpose, the passionate and experienced duo joined forces in July 2021 to begin the journey of Glossy Lounge.
Natasha Zaki says "Glossy Lounge began to take shape; an inclusive, accessible and inspiring modern fashion label for elevated loungewear apparel with consciousness at its core. The vision is to give the customers a staple piece in their wardrobe which is both sustainable and holistic in its approach to fashion and being".
The compelling loungewear and undergarments collection expresses body positivity through materials and fits, both designed and made in the UAE with a global outlook. The modern collection has been conceptualised with care and operates with sustainability at its core. The wearable collections, tech innovations, and packaging are mindful of environmental impact and focus on natural and eco-friendly fabrics such as GOTS certified organic cotton, bamboo, and upcycled materials like GRS certified recycled polyester.
The Essential Earth Collection – The first drop is inspired by the earth, and bringing people together. Glossy Lounge are all about connecting people in a positive way: taking care of yourself, people around you, and our planet.
Find out more at http://glossylounge.com
Get social:  
Facebook – @glossylounge
Instagram: @glossylounge
TikTok: @glossylounge
Pinterest: @glossylounge
Twitter: @glossylounge]  
  YouTube: @glossylounge