A wonderful Dinner at Al Maeda Restaurant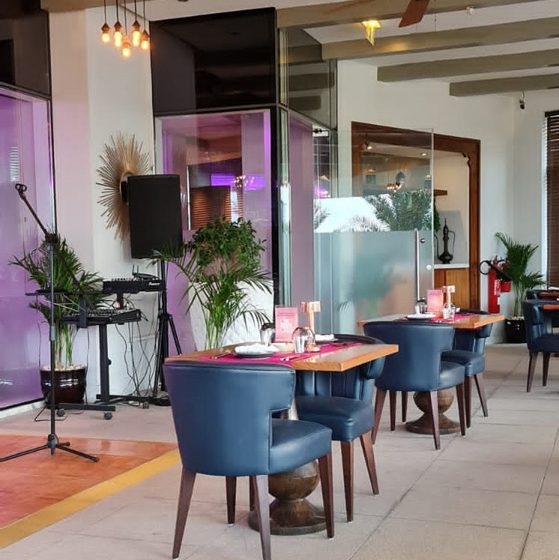 I had an opportunity to visit an amazing Mediterranean Restaurant, Al Maeda, in JBR Area Located in DoubleTree by Hilton Jumeirah Hotel.
Al Maeda is an Arabic name that means (the table).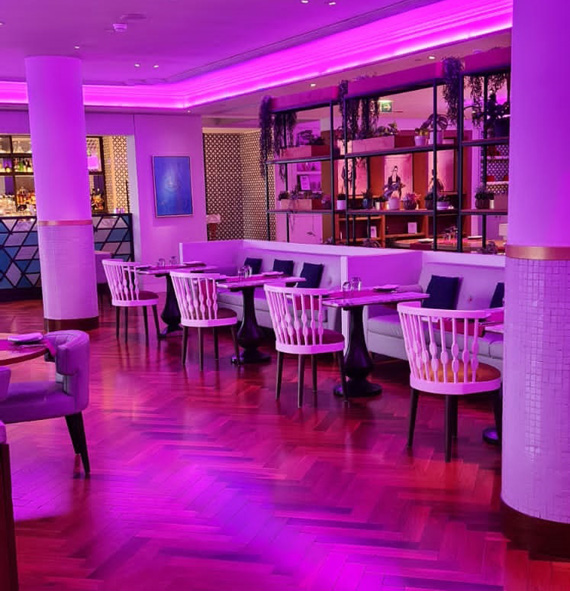 So, family, friends and colleagues all like to sit together at a table and enjoy good food and enjoy their time.
The restaurant staff warmly welcomes you from the moment you step inside the restaurant.
You have nice indoor & outdoor seating; it's all yours to choose from.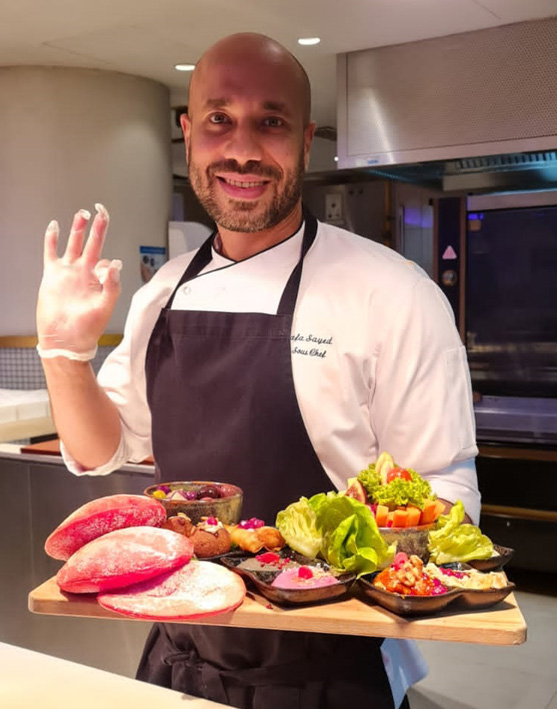 What will catch your eyes is the open kitchen with its big counter and a hot oven.
Chef Mostafa Sayed Senior Sous Chef at Double Tree By Hilton Jumeirah was there doing his magic, never missing a single detail in the food taste or the eye-catching decorations, all just done with love.
I watched Chef Mostafa arranging our appetizers platter containing cold appetizers such as Mutabal, Muhammarah, many varieties of hummus, some I know, and others were my first time to try out, fresh green cut vegetables, along with pink hot fresh bread (made with beetroot) the taste and texture were unique.
And for the hot appetizers, we had kibbeh & cheese rolls.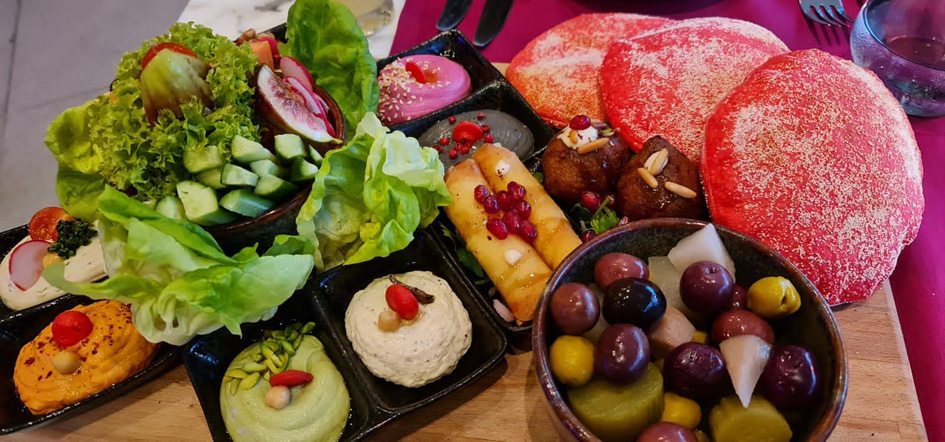 We enjoyed every bite of them as we wondered how our next platter would taste.
If the appetizers were that good, how would the main course be?
The Chef prepared the Mixed Grill Platter containing chopsticks, shish taouq & Arabic kebab on a nicely decorated plate with different kinds of vegetables. The taste was unique, just the right amount of salt and spices; tender and delicious.
The Pida loaf was tingling your taste buds on a pink dough. The mixture of four kinds of cheese topped with shredded truffle, rucolla sauced with pomegranate molasses & balsamic vinegar. You can taste Arabic Manakish, Turkish Pida & Italian pizza all in one bite.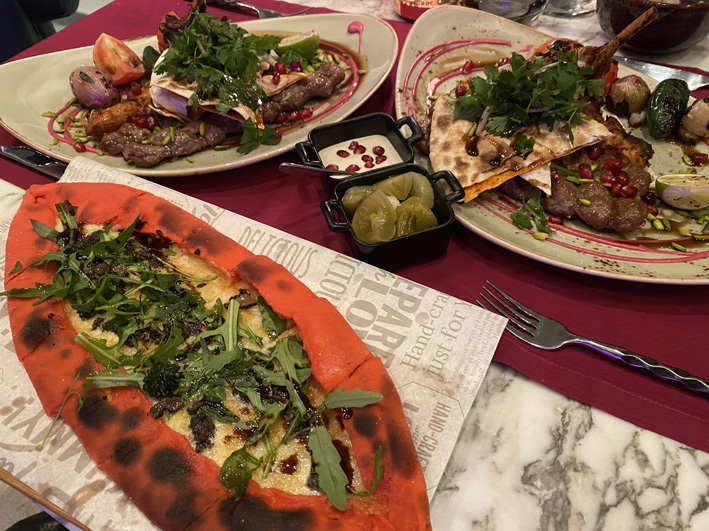 And for the desert, I have tried Millie Feuilles Muhalabia and crak on kunafa, and of course, both with a special twist & amazing taste.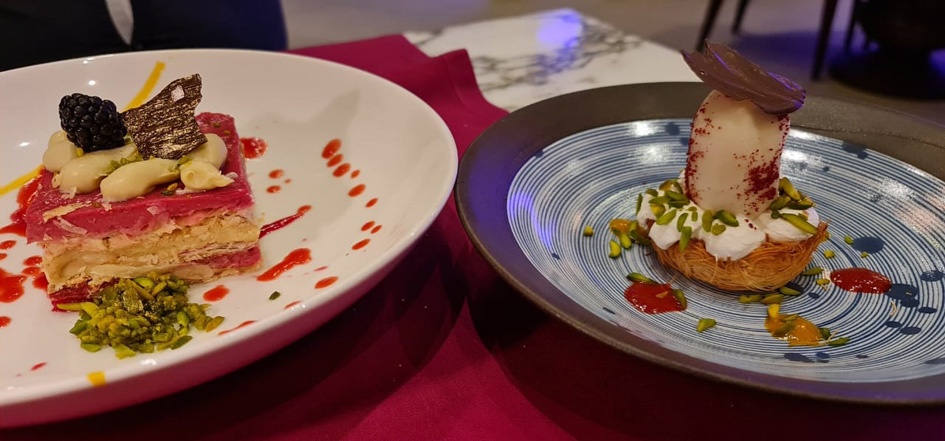 If you want to enjoy a Levantine Restaurant with amazing food & hospitality, I will highly recommend this restaurant.