INSEAD Abu Dhabi Campus Alumni gather for a networking event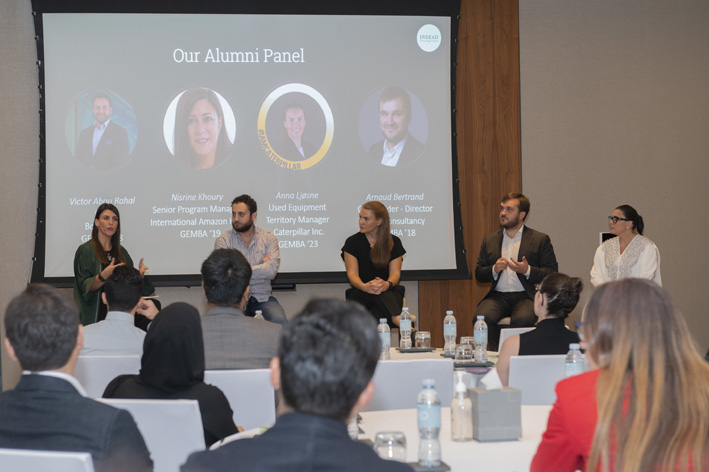 The Alumni event which took place in the flourishing city of Dubai gathered more than 60 people including Alumni, prospective students and media for an evening last week.
Organized by INSEAD, this fruitful panel of discussion followed by a networking event has been the occasion to reintroduce and discuss of one of the most prestigious programme of the business school: The GEMBA programme. This session aimed to reach prospective candidates who were seeking to learn more about the Global Executive MBA through the eyes of our Alumni.
The Global Executive MBA (GEMBA)
Taking place in three fully integrated campuses across three regions: Europe (France), Asia (Singapore), and the Middle East (United Arab Emirates), the INSEAD GEMBA programme is a top destination for experienced professionals looking for a fast-track education at one of the world's leading, globally recognised business schools.
To learn more about how the INSEAD GEMBA programme can support you to reach your professional objectives, visit here: https://www.insead.edu/master-programmes/gemba