Al Maha, A Luxury Collection Desert Resort & Spa, Named as One of The World's Best Hotels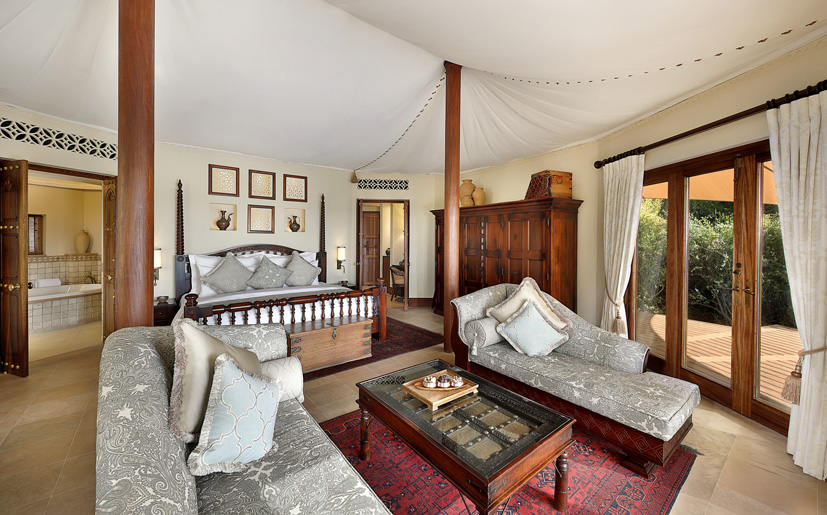 Recent accolade awarded by Travel+Leisure Awards 2022
Dubai, United Arab Emirates – Thursday, 2022, The much anticipated Top 500 Hotels by Travel + Leisure was released this morning, naming Marriott International's Al Maha Desert Resort & Spa as one of the Best Hotels in the World.
Located in the heart of the Dubai Desert Conservation Reserve in the United Arab Emirates, Al Maha, A Luxury Collection Desert Resort & Spa is surrounded by endless golden sand dunes and preserved wildlife. The 42 suite boutique resort, resembling a luxurious Bedouin encampment, lies nestled within a green and verdant oasis amongst some of Arabia's most impressive desert landscapes. This secluded hideaway offers personal and serene experiences with great hospitality, privacy, and absolute comfort. Each of the luxurious tented suites combines discreet refinement with authentic regional antiques, local artefacts and thoughtful nuances that highlight the grandeur of ancient Arabia. With a private temperature-controlled pool overlooking infinite sand dunes and lush palms, each of the resort's suites offer secluded tranquility and complete exclusivity, surrounded by natural desert wonders and wildlife.
The sheer beauty of the resort encapsulates the essence of the city's values on exceptional hospitality and iconic hotels, however it is the team, the dedicated people working within resort, which are a true asset for this property and a strong contribution to placing the resort as a deserving contender for this Award. Led by Arne Silvis, most recently recognized by Hotelier Middle East's General Manager Power List in 2021, the team consists of expert field guides, well versed on the landscape and surrounding wildlife, as well as friendly, hospitable associates all with an eye for detail and offering high-quality, personalized service to each and every guest.
In such an vibrant city, in a country defined by it's warm hospitality and collection of world famous hotels, it is an incredible feat to be appreciated, by their guests, as one of the world's best places to stay. Commenting on this announcement, General Manager Arne Silvis states: "We are truly honored to receive such a humbling vote of confidence by our guests and Travel + Leisure readers. The fact that the property is still such a sort after and symbolic landmark, even with so much competition coming onto the market, makes this an even more outstanding achievement and a true testament to our team who always put people first, focusing on offering the best experiences for our guests."
For more information, or to book your stay, visit al-maha.com or follow us on @almaha_resort