Modern, unique and bold, the summer collection from Kayfi embodies effortless style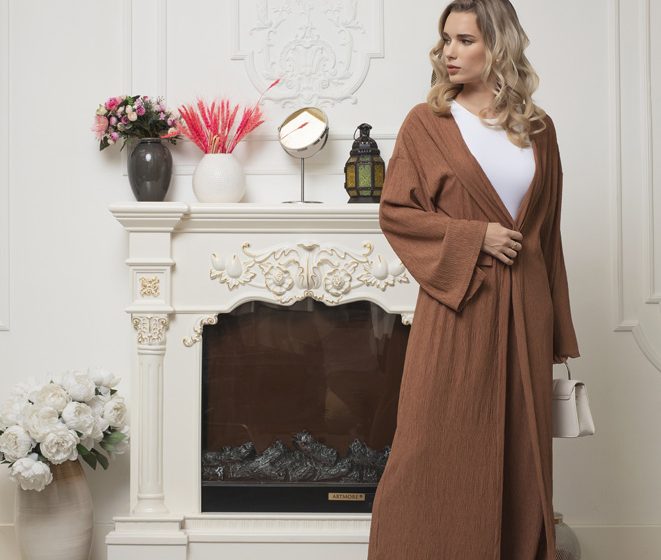 DUBAI, UAE, 2 June 2022 |Kayfi, the forward-thinking modest fashion brand that enables women to let their personalities shine, has launched a dazzling collection for summertime.
Designed by Kayfi's in-house team, a beautiful and affordable range of dresses, skirts, abayas and kaftans will help women to celebrate their individuality as they enjoy the sparkling summer season and travel on vacations with friends and family.
Kaftans are a core feature of the Kayfi offering this sunny season. Firstly, Kayfi unveils a demure kaftan in a tasteful surf spray green. Made with balloon sleeves and a round high neck that opens in the back for easy wearing, the kaftan is easily ruffled and falls from the top in an A-line flare to a midi length.
The My Prairie Country Kaftan brings an old-world charm to the modern-day, thanks to its flared raglan sleeves with ruffled edges at the cuff. Made with a lightweight blend of cotton and linen, this midi-length kaftan has a gently squared neckline while the front opens all the way down to conclude with a tiered layer in the same fabric.
A third essential kaftan in Kayfi's summer range is a dreamy and romantic midi-length number. A true statement piece, this minimalist kaftan has a relaxed fit with a V-neckline and voluminous fluted sleeves.
If you want to bring some flirty energy to your ensemble, opt for the Painter's Polka Skirt from Kayfi that carries soft faded pastels and deep summer colours on an off-white background. A new spin on an old classic, this A-line midi skirt made from viscose satin has a yoke and knife pleats, while a side zipper adds comfort.
Another Kayfi piece that celebrates the midi length is the Rays of the Sun Shirt Dress in viscose that creates the illusion of two pieces, with a smart shirt-like bodice and a sunray pleat shirt. Sophisticated design features include a front that opens all the way; concealed buttons; a fabric belt that cinches the dress in at the waist; and voluminous sleeves that finish in smart buttoned cuffs.
Finally, one last signature piece in Kayfi's summer collection: a glamorous take on the standard abaya. Kayfi has expertly created a lightweight piece infused with textural details that has flared kimono sleeves and a seamless hemline to conjure up a refined look.
Modern and unique, Kayfi's summer 2022 collection is the epitome of the brand's ambition to create bold womenswear that is inspired by both traditional and contemporary styles while offering a carefully crafted balance of fun, grace, and individuality that typifies the Kayfi woman. For more information, please visit the website – www.kayfi.com