RAY-BAN LAUNCHES AVIATOR LIMITED CAPSULE COLLECTION AT RIVOLI VISION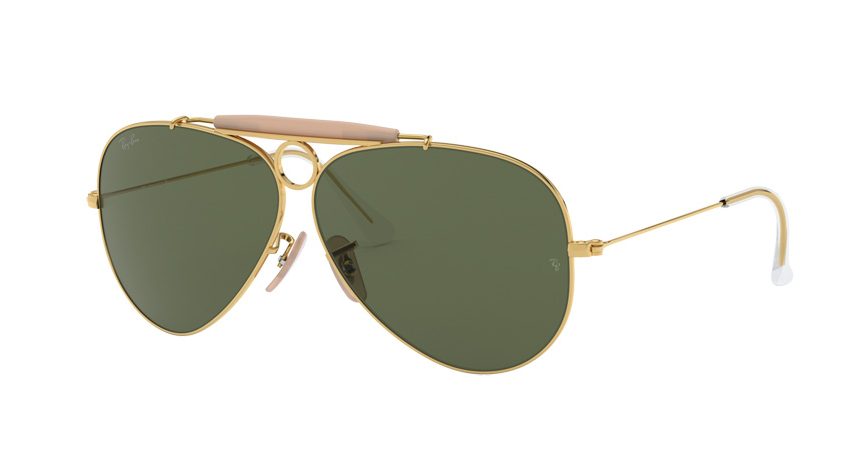 The new Aviator collection takes you higher!
Since its inception in 1937, the Ray-Ban Aviator has been an iconic part of pop culture history. Though originally designed for pilots and aviation enthusiasts, the Aviator became an instantly recognisable frame that is just as popular today.
This special capsule collection is available exclusively at Rivoli EyeZone and Style88 stores across the region, starting May 27th with a stunning campaign to accompany it. Each pair of sunglasses come with an exclusive case and you may even recognise the frame from the recently released Top Gun: Maverick movie!
Aviator Classic (RB 3025 W3400)

In 1937, Ray-Ban created a revolutionary frame to help protect pilots from the glare from the sun as they started to fly higher. This frame was the classic Aviator that generations have known to wear and love. These classic sunglasses are a timeless model that combines great aviator styling with quality, performance and comfort.
Shooter (RB 3138 W3401)

The following year in 1938, Ray-Ban diversified from pilots to anyone who craved an outdoor lifestyle. The Shooter was launched, offering a vintage and unique twist to the Aviator Classic. Additional aviation-inspired features include a vanity bullet hole in the center of the frame and extra thin temples to enhance wide peripheral vision. These exceptional sunglasses are built with a double bridge and acetate brow bar.
Outdoorsman (RB 3030 W3402)
As signature to the brand, Ray-Ban continuously evolves, even in the 1930s! Two years after the launch of the original Aviator, Ray-ban launched the Outdoorsman. Originally called "Skeet Glass" and specifically designed for groups who enjoyed, hunting, shooting and fishing, the top bar sets it apart from its counterparts, including crystal lenses and cable temples for a more secure fit. The Outdoorsman are a bold take on a timeless style, ideal for those who like to make a statement.