Asghar Akhtar Khan launches solo Skincare Line: VITA Eternity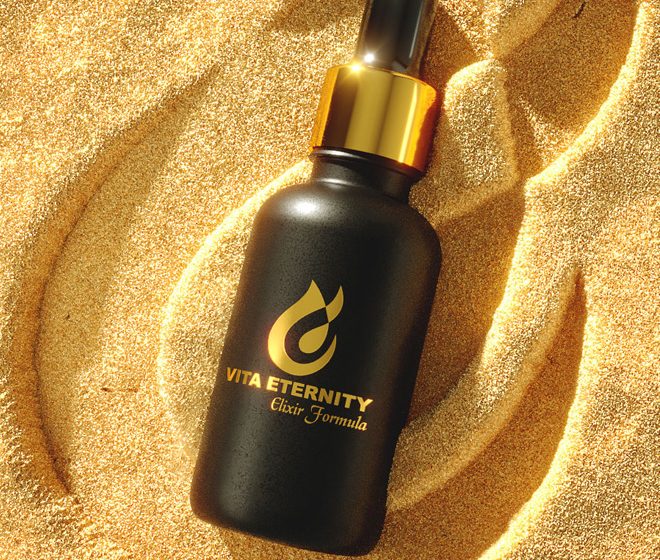 Here's everything you need to know.
Asghar Akhtar Khan is officially launching into the UAE's billion-dollar skincare industry sphere. After years of financial, business and entrepreneurship experience, the successful Pakistani founder is returning to the beauty market, and this time is with a solo venture original and organic skincare line: VITA Eternity.
"What began with a family members diagnosis was the beginning of my journey in skincare discoveries, inspiring me to learn more about skin and find solutions which would allow everyone to treat and care for their skin successfully. My history in skincare has been an incredible opportunity to learn from my partner's expertise, and I knew I had to create a solo brand to share my knowledge with others." VITA Eternity founder explains.
The luxurious brand utilises Khan's diligent techniques with years of traditional skincare methods and luxurious, rich ingredients. VITA Eternity will start by featuring oil product ranges, "While the oils are not a substitute for medicine, they help promote healthier skin and have strong cosmetic benefits in terms of skin complexion for users," Asghar explained.
As the brand debuts, they are offering an exclusive product to beauty lovers: Elixir Formula, a rare base of Red Rose oil infused with minerals and vitamins, enabling results ranging from fuller, lighter skin and reduced wrinkles. "We have formulated a serum to retain moisture leaving your skin soft and re-energized. We call it the magic drops." Asghar comments.
The nourishing effects of our Elixir Formula consists of anti-ageing elements leading to a longer-lasting and smoother feel."We, as a brand, want to show that chemicals and additives are not needed to treat skin conditions like eczema or to help collagen production and provide skin hydration. VITA Eternity will produce handcrafted high-end product lines with uniquely blended and precisely sourced rare oils and ingredients," Asghar describes.
Khan's careful vision for the brand is born of his distinguished career in corporate and investment banking, which awarded him with business and practical experience to generate such a powerful brand which is forecast to be prevalent in the Middle East. The brand has a push toward sustainability, environmentalism, and eco-friendly practices in the supply chain and sourcing of skincare raw materials. This direction reflects the founder's interest in these topics.
VITA Eternity launching product is exclusively for UAE, available to shop on June 10 at vitaeternity.com
IG: @ vitaeternity #Vemagicdrops