Bold beachwear brand, Paralia, is transcending trends with its tropical approach to luxury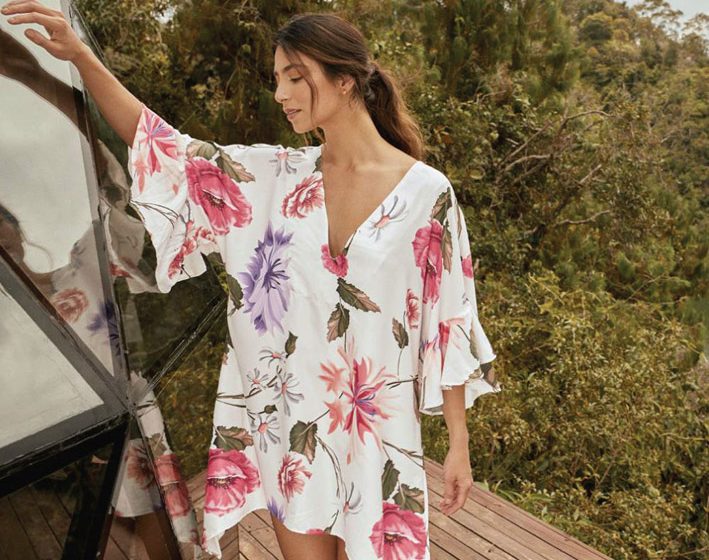 Be inspired by the collection of bold prints, chic cover-ups, and stand-out swimwear.
Dubai ( June 2022) – Paralia is a Dubai-based multi-brand beachwear haven with an exotic collection of Latin American and European brands, handmade by indigenous women in countries such as Colombia and Brazil.
Inspired by the culturally rich tropics and laissez-faire island lifestyle, Paralia believes in high-quality, flattering, trans-seasonal pieces that are made to last and make every woman feel naturally confident and sexy.
Paralia, which translates to 'beach' in Greek, is made for the free-spirited go-getter, the wild-hearted traveller, and the weekend adventurer! Founded by Dina Ibellini, she noticed the lack of choice and quality of swimwear in the region and, being a passionate kite-surfer and regular beachgoer, decided to do something about it in a way that supports and gives back to the community.
"More than a swimwear brand, Paralia is a way of life. We want to inspire the inner adventurer and wanderlust with swimwear that makes you feel like you're on the beaches of Tulum with a coconut in hand" – Dina Ibellini, Founder
As well as being stocked at the effortlessly chic Lucky Fish beach restaurant boutique and the new luxurious Playa Beach Club, Paralia holds regular unique pop-ups around Dubai to give people the chance to explore and try on the must-have swimwear pieces to find a style that suits them.
Website: https://paralia.me
Instagram: https://www.instagram.com/paralia_official/