VAPORESSO launches new COREX heating technology
"Inspired by vapers, designed for vapers."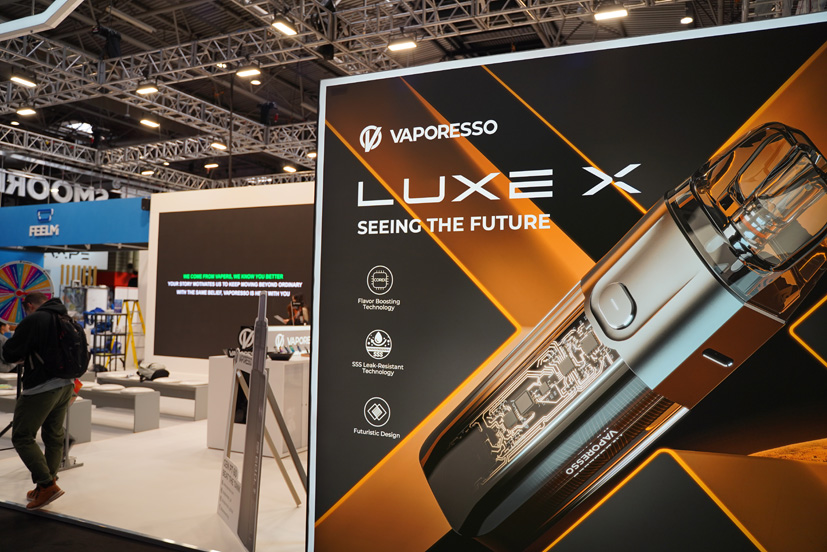 United Kingdom, 28th May 2022 – VAPORESSO launches two new vaping kits featuring
state-of-the-art new COREX heating technology at The Vaper Expo UK, Birmingham
NEC on the 27th – 29th May 2022.
Move beyond ordinary with VAPORESSO, featuring its brand new COREX heating
technology which has taken two years to develop. COREX technology is the core of
good flavour and gives the most accurate flavour reproduction. The patented MorphMesh Structure offers even more heating and a stronger flavour boost to provide the
most flavourful vapor. A key component is cumulus cotton, formed by a complex
microfibre structure, which is innovated to be fluffier for a higher liquid delivery,
ensuring a more consistent and longer vape experience.
The innovative COREX technology by VAPORESSO exclusively features in its brandnew vape kits to market, GEN PT60 | 80 S and LUXE X. The COREX technology newly
developed heating material gives the kits more rapid heating and vaporizing and
provide 30% more clouds and better flavour even in low wattage. The COREX heating
innovation adds to the VAPORESSO existing technology including the AXON Chip
which is a smart and powerful vape chip to deliver more, know more and do more and
the SSS Leak-resistant technology which means anti-leak and anti-mess.
Vape user satisfaction is at the heart of the VAPORESSO brand and the continuous
innovation in design and technology ensures that the products remain of top quality
and reliable.
Background information of VAPORESSO – created in 2015 and is dedicated to
establishing a smoke-free world while raising the quality of life for our users. Based on
our continuous innovation, strict quality control, and substantial commitment,
VAPORESSO creates products that can fit all levels and styles of vapers. VAPORESSO
strives to be able to help as many people as possible. The chairman and CEO Simon
Lai was a smoker for 11 years, before turned to vaping. "When we started
VAPORESSO, we had a big dream to make switching to vaping as easy as possible for
everyone." – CEO Simon Lai. SMOORE is the parent company of VAPORESSO, which
is the largest global vaping device provider. SMOORE is the first to be publicly listed in
the industry, with a valuation of over 25 billion USD, which set a significant milestone in
history.
Find more information in https://www.vaporesso.com/about-us
Built by vapers, for vapers