Al-Futtaim ACE marks Dubai Summer Surprises with up to 75% off on products!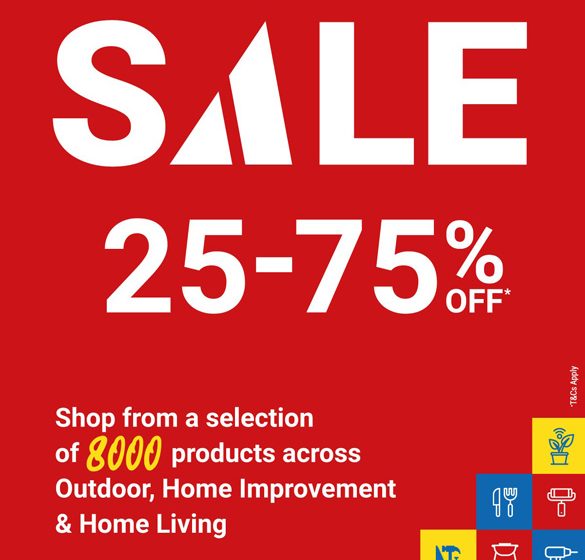 DSS is almost here and Al-Futtaim ACE has some fantastic deals in store!
Running from July 1st to September 4th, customers enjoy up to 75% off on products across all categories at ACE stores in Dubai.
With 8,000 diverse products to choose from across all categories, here are some top picks from ACE to make the most of Dubai Summer Surprises:
Cosmoplast's outdoor armchair (AED 39), Nova steel garden coffee table (AED 85), Midea table top water purifier (AED 1,599), Orchid candles and incense from (AED 15), A-Green's artificial grass (AED 199), Homeworks' luxury oscillating sprinkler(AED 39), Xcessories' car sunshade (AED 19), baking accessories from (AED 15), in addition to the variety of Dyson products and so much more.
In Dubai, ACE has stores in Festival City, Sheikh Zayed Road, Festival Plaza, Nakheel Mall, Town Center Jumeirah, Dubai Hills Mall, and Motor City.
What: DSS offers at ACE
When: July 1st to September 4th 2022
How much: 25% to 75% off across all categories
For more information about ACE, please visit https://www.aceuae.com/en-ae/