VIRTUAL KITCHEN HOUSE OF CLOUDS LAUNCHES THREE NEW CULINARY OFFERINGS AVAILABLE TO ORDER ACROSS DUBAI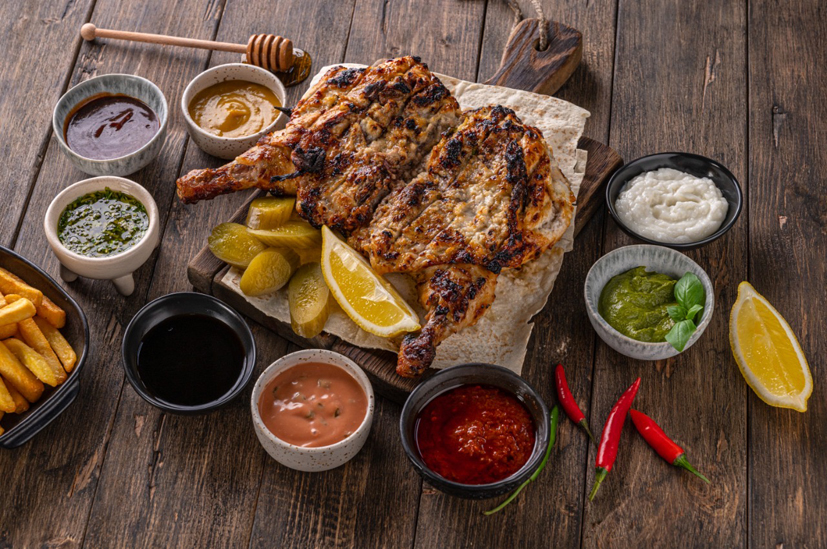 House of Clouds (HoC), the homegrown virtual kitchen is expanding its unique digital offering and adding three new authentic culinary brands to its portfolio.
Launched in Dubai in early 2021, House of Clouds is a virtual kitchen that embraces a new vision of catering, adapting to the needs of customers and the constraints of the new world by constantly evolving to create new culinary concepts. Designed to be delivered, meals are always fresh, hand-crafted in HoC's kitchens with their in-house culinary team using only the best quality ingredients.
The new culinary brands, Shak Chick, B'Beirut, and Pasta Mi Gusta, are all available to order across Dubai from House of Clouds, so diners can indulge in a variety of different cuisines and choose from a wide selection of dishes, while receiving their food in just one delivery.
Pasta Mi Gusta offers authentic Italian cuisine, including a selection of pasta dishes, mini pizzas and Italian salads. Pasta lovers can enjoy a special culinary experience with "pasta your way," where foodies can create their very own, unique pasta combinations.
Shak Chick offers chicken at its best! With a variety of dishes where chicken is the hero, Shak Chick's menu includes a range of sandwiches, burgers, as well as roasted and grilled chicken all topped with an assortment of mouthwatering sauces for an added twist.
B'Beirut brings the authentic Lebanese breakfast to Dubai, with every dish carrying the taste of home. B'Beirut's menu features signature breakfast and brunch dishes, including foul, falafel, saj, hummus, omelet and more.
These three new cuisines complement House of Clouds' existing culinary portfolio, including Kadwich, a Lebanese street food concept that offers a simple menu containing delicious Lebanese-style sandwiches, platters, and combos made with fresh and authentic ingredients.
Kadwich was inspired by the true story of a grandfather, who has devoted his work in the kitchen to create the perfect, mouthwatering recipe combinations for his grandchildren. This was the mark of a great brand and an explosion of flavors for his beloved family.
House of Clouds offers exclusive promotions, countless options to choose from, and fast delivery service, which has recently been expanded to wider areas in Dubai, including Jumeriah Beach Residence and the areas surrounding Jumeirah Lakes Towers.
To learn more about House of Clouds and its portfolio of culinary brands, please visit https://houseofclouds.co or https://clip.chatfood.io/house-of-clouds for special offers.
All of the House of Clouds brands are available to order through Talabat and Deliveroo, and Kadwich is available through Talabat, Deliveroo and Zomato.
Follow @houseofclouds.dxb on Instagram to stay up to date on the latest news from House of Clouds, including new menus and locations.