Daily summer skincare routine with my Olivanna.
My Olivanna introduces uplifting, superfruit-infused skincare created to care for young complexions. Playful textures and skin-loving ingredients keep the skin looking and feeling balanced which is why my Olivanna takes special care in ensuring the products are natural yet fun and irresistible!
The collection consists of five pastel-colored products that have you covered throughout summer!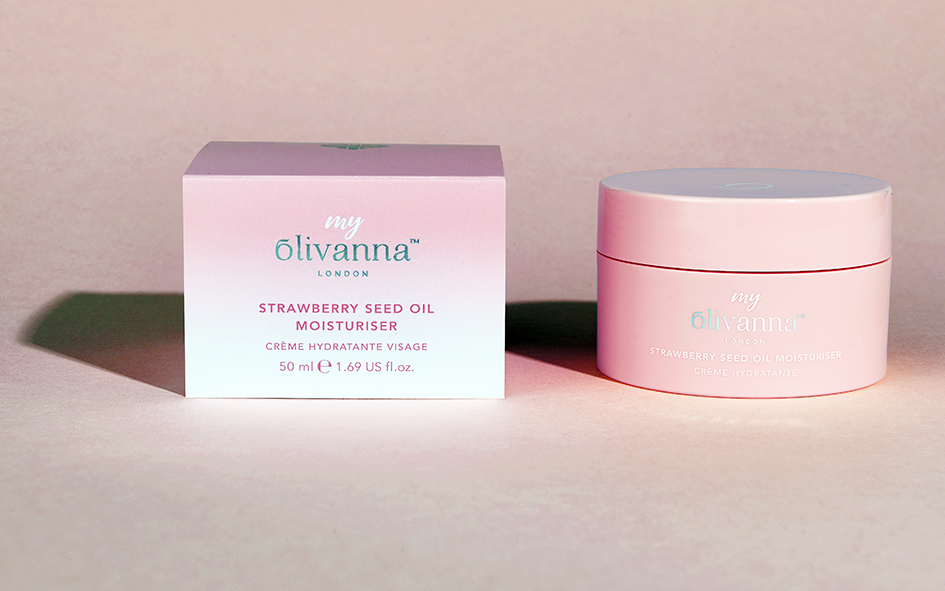 Step 1 – Cleanse
APPLE AHA FOAM WASH (Cleanser for Oily Skin)
Keep clogged pores at bay with this foamy wash formulated with Amino Acids and a bespoke blend of AHA Fruit Extracts to help gently cleanse away dirt and excess oil.
PINEAPPLE MILKY CLEANSER (Dry Skin)
Formulated with Pineapple Enzymes to help gently exfoliate dead skin cells for an all-over glow, the Milky Cleanser also contains White Willow Bark Extract which is naturally high in purifying salicylates and helps keep pores clear, and Chamomile Extract to sooth and calm. Plus, it's 100% sulphate-free!
Step 2 – Moisturize
GREEN TEA EYE CREAM
Wakey wakey! Put dark circles and puffiness to bed with this unique blend of natural and active ingredients including Green Tea Extract, a powerful antioxidant that's great for soothing the delicate skin around your eyes.
STRAWBERRY SEED OIL MOISTURISER
Make a date to hydrate with our creamy yet lightweight moisturiser featuring Strawberry Seed Oil. A hero ingredient, it's packed with antioxidants to fight free radicals and rich in essential fatty acids that keep skin soft and strong.
Step 3 – Treat
T-ZONE STICK
Stick it to excess oil with our super-cute, all-natural formula. Containing Tapioca Starch from the cassava root to soak up unwanted oil and create an instant mattifying effect, it also contains Ginger Root Extract which works to help even out your complexion thanks to its powerful antioxidant properties.