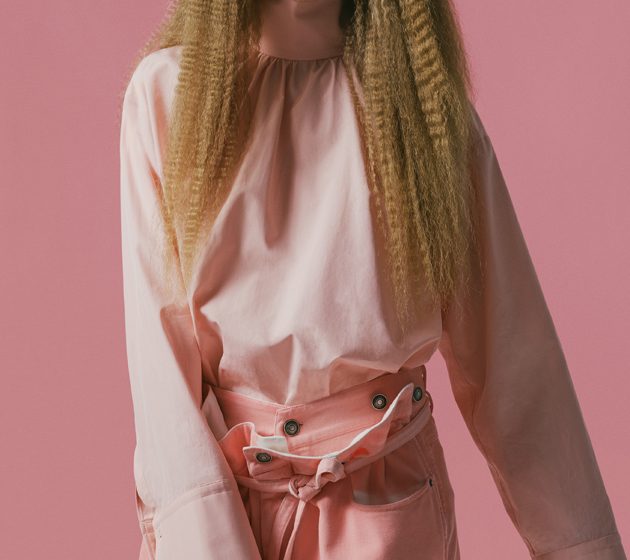 Victorian Psychedelia
A cross-pollination of the sort of poetic austerity derived from Victorian-era dress and sensory alterations born from psychedelic culture, defines the creative rebellion conjured by Sportmax muse PJ Harvey. At the core of the brand's Resort 2023 collection, a narrative is written in flashes of contrasts, while designs are enlivened by a hyper-contemporary, emboldened ethos throughout. Fashion thrives via encounters and clashes from which change is unleashed: a reaction in which opposite souls explode in a visionary short-circuit imbued with the novelty of the here and now.
The nineteenth-century rigor of Queen Victoria's England is spoken through language written in notes of monochrome and a prevalent number of black encounters that intermingle with various hues of white. Sober, high collars are softened by small ruffles, while conquering puffed sleeves are enhanced by bracelets that sit above the elbow and skirts that flare out into fanciful orbs.
The psychedelia of the 60s and 70s comes to the fore in a kaleidoscope of energetic colors, lysergic patterns and curved lines that trace the body's curves and transform the written word into a distorted array of graphics. From those alterations of the mind, consciousness expands into an amplified perception of itself. Translated into a version of fashion that is heightened with pop graphics, jacquard knitwear in oversized volumes embraces the figure and then surprises with flares or slits.