Night-time Skincare Routine with FOREO's Superstars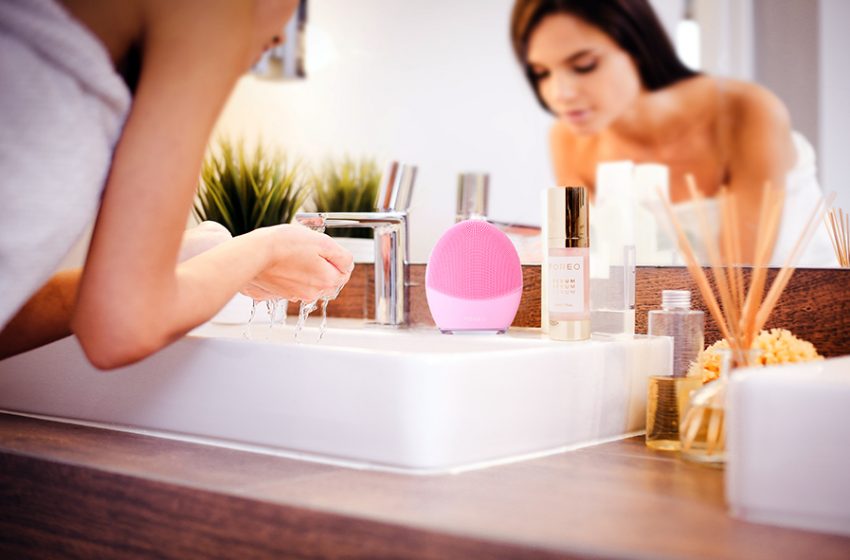 The key to a winning nighttime beauty routine is keeping it simple. From energy levels to general mood everything is better after a good night's sleep – including the skin. At night is when the skin (along with the rest of the body) shifts into repair and restore mode, so making the most of the time you spend asleep – around eight hours if you're getting enough – is a simple way to encourage healthier, happier skin come morning. Using several beauty products can be overwhelming, hence it's time to plan a suitable nighttime routine with Swedish beauty-tech brand FOREO.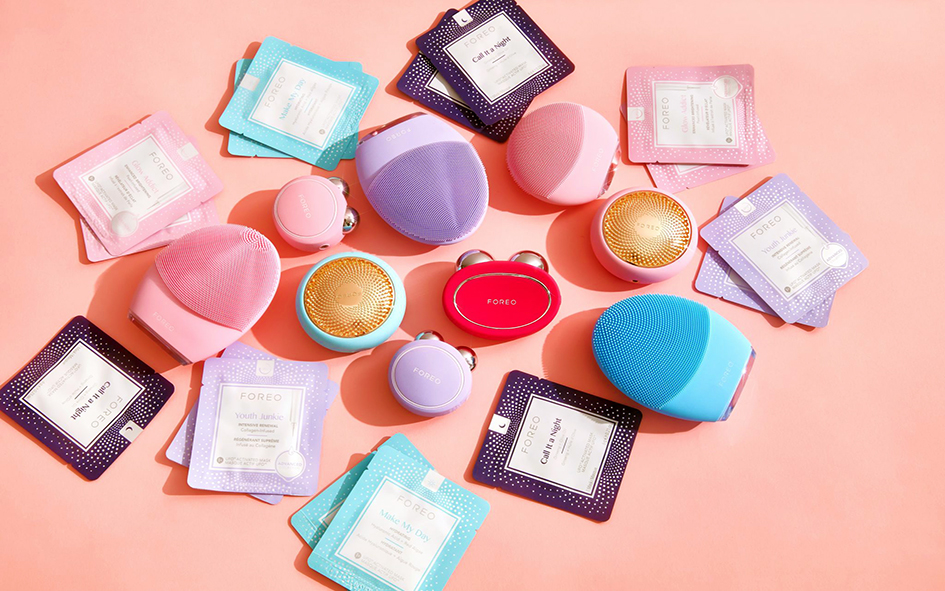 Since nighttime is when the skin shifts into repair mode, it's helpful to use products that support and enhance this process and help skin cells on their way.
Step 1 – Cleansing with LUNA 3 – 950 AED
Whether you wear make-up or not, cleansing away the day's accumulated grime, surface pollution and so on is key for healthy skin. Wash away 99.9% of dirt with LUNA 3 and improve your skin in only 60 seconds. FOREO offers three different versions to cater for every skin type to gently yet effectively cleanse your face using T-sonic pulsations to fight off pollution and sunlight damage from a hectic day.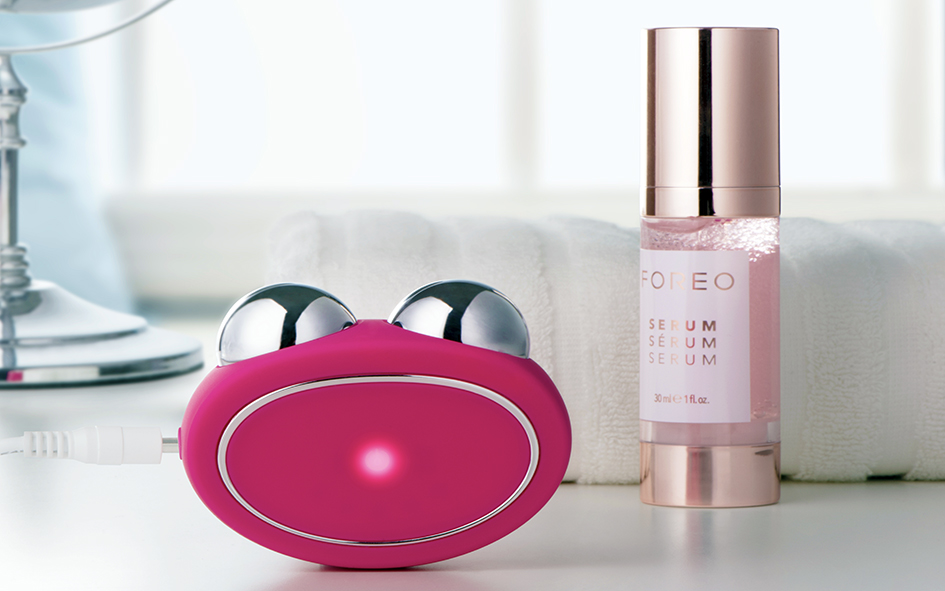 Step 2 – Face massage with BEAR – 1350 AED
There is nothing more relaxing than a glowing facial massage after a tiring day. BEAR combines electrifying microcurrent tech for tighter, brighter skin with signature FOREO T-sonic pulsations to deliver the most energizing facial workout. The handheld microcurrent facial toning device fights tired skin to rejuvenate your complexion, reducing the appearance of fine lines and wrinkles. With a patented anti-shock system, BEAR is the safest microcurrent device available.
Step 3 – Rejuvenate with UFO 2 – 1300 AED
If you're aiming for a nourished complexion with a radiant natural glow, look no further. UFO 2 combats daily dullness by deeply delivering mask nutrients and oxygen to every cell so your skin stays protected against grime and pollution.The Blue LED light feature on UFO 2 is anti-bacterial, so you can sit back and let UFO 2 take command; while enjoying your favorite Netflix series. A flourishing range of five farm-to-face mask sets are the perfect companion for your UFO 2 when placed onto the device. The anti-inflammatory and anti-bacterial properties of these masks go a long way in soothing your skin, reducing the appearance of pores and fine lines. For the ultimate morning glow, pair your UFO 2 with FOREO's very own 'call it a night' mask, featuring a hydrating formula that replenishes the skin overnight.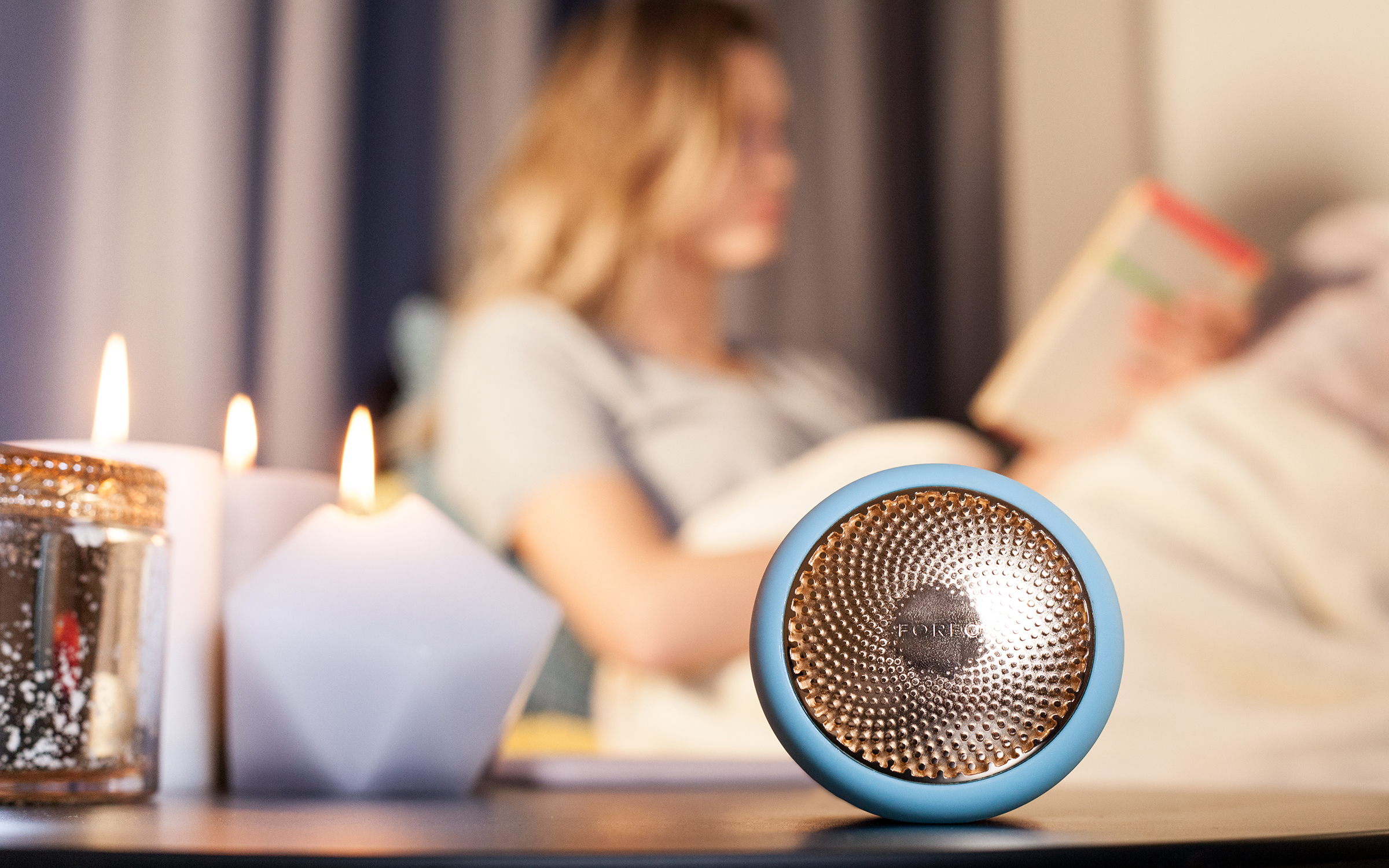 FOREO is available at Sephora Middle East, Namshi.com, Sivvi.com, Noon.com and FOREO.com