Mahzooz empowers students of determination through Awladouna's Thread and Needle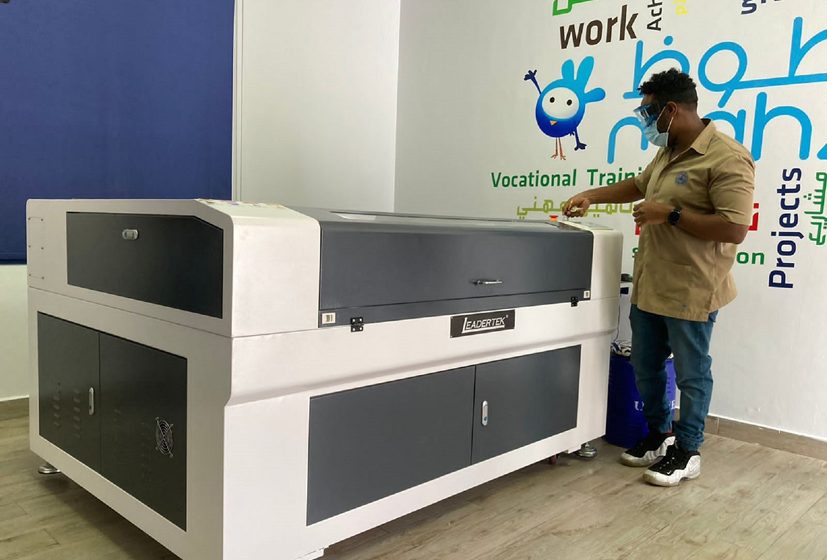 United Arab Emirates, Dubai, 11 October 2022: Mahzooz, UAE's favourite weekly draw in the UAE that has produced 29 millionaires in two years, is well-known in the region for not only creating the good life through its enormous weekly prizes but also through its ongoing social and humanitarian contributions to the community.
As part of its partnership with its growing network of accredited non-governmental and not-for-profit organizations, Mahzooz has partnered with Awladouna Center for People with Disabilities to support a unique project, aiming at empowering students of determination and integrate them into the country's future creative workforce.
Named Thread and Needle, the project consists of teaching students the right skills needed to design, stitch, embroider and finalize fashion garments from scratch. So far, the program has enrolled over 21 students, aged between 16-22 years with neurodevelopmental and neurocognitive disorders.
The final garments will be showcased at the Awladouna campus at a special catwalk event, which will be held in December in Sharjah.
"Mahzooz has been instrumental in kicking off the Thread and Needle project, as it enabled us to set up the workshop, invest in the right embroidery machines and hire professional talents to help us successfully run the program" said Maha Khouzami, Managing Director of Awladouna Center for People with Disabilities. She added: "The objective is to equip our students with the right vocational skills to integrate them into the UAE's future mainstream workforce"
Farid Samji, CEO, EWINGS, Managing Operator of Mahzooz said: "At Mahzooz, improving lives is our company's guiding principle. When you can change someone's life and give them the tools to overcome overwhelming obstacles, it brings you an unfathomable sense of achievement. Our network of NGOs and not-for-profit partners is growing thanks to our sustained effort in supporting relevant causes that had so far touched the lives of thousands of beneficiaries, and will continue to uphold our philosophy of paying it forward through our well-defined Corporate Social Responsibility (CSR) outreach"
The Awladouna Center for People with Disabilities was established in 2002 to provide psycho-social-educational services for children and adolescents suffering from neurocognitive, learning, or neurodevelopmental disorders. The organization's services aim to integrate students completely into mainstream education or employment systems.
Mahzooz, the UAE's leading weekly draw that has given away a close to AED 300,000,000 in prize money, is committed to changing people's lives through its social contributions. Mahzooz also channels each bottle of water bought by participants through its community partners to hydrate those in need.