Continue to deepen the transformation! Haier Middle East and Africa Annual Press Conference held in Dubai
user
October 27, 2022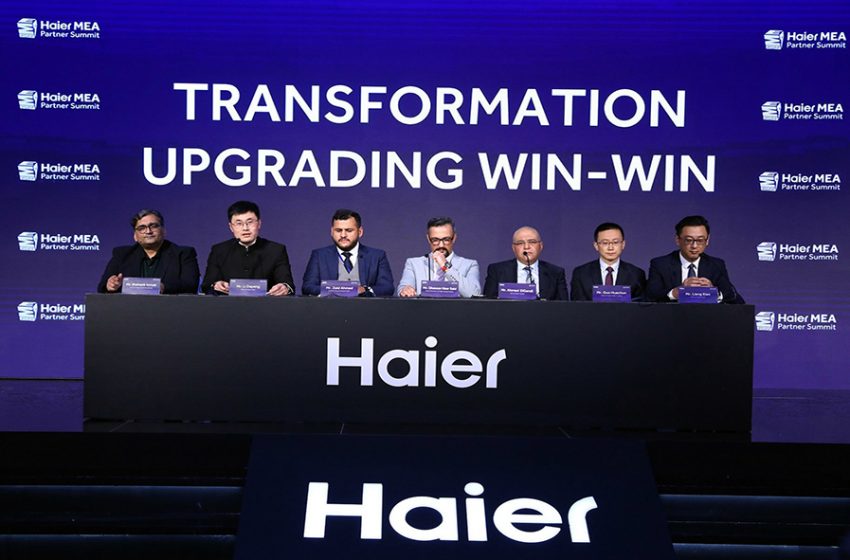 Haier Middle East and Africa: Adhere to the three-level brand strategy to create consumer value.
27 October 2022
As a leading brand in the global home appliance industry, Haier Smart Home, with its three-in-one localization strategy, has achieved multi-regional growth despite many uncertainties, such as global inflation and industry downturn this year. Among them, the Middle East and Africa region have an overall increase of 20%, three times more than the industry. On October 26, Haier Smart Home held the 2022 Middle East and Africa Annual Press Conference to maintain the good development trend.
The conference was held in Dubai with the theme of "Transformation, Upgrading and Win-win", which attracted reports from over 30 international media. At the conference, Haier Smart Home launched the development strategy of the Middle East and Africa market from multiple dimensions such as service, brand, and scenarios, and strengthened the proposition of jointly implementing Haier's localization and brand creation strategy with partners, continuing to create value for local consumers, and making further breakthroughs, even optimized the strategic direction for global development.
At the press conference, Mr Li Dapeng, CEO of Haier Middle East, and Africa, firstly shared the current development of Haier's Middle East and Africa and proposed a three-level brand strategy of Haier Smart Home, which is to create a three-in-one image of high-end, smart, and ecological. It will deepen the transformation and continue to upgrade in brand, product, marketing, service, and supply chain to provide local consumers with a fresh, smart experience at home.

Haier's smart home strategy in the Middle East and Africa region at this press conference was also launched. The Arabic language interface and smart scenario modes more suitable for the local market are also planned for 2023. The localization of the smart home strategy will bring great benefits to our end consumers to get a more comfortable and convenient smart scenario experience.
In addition, some key markets also shared their plans for 2023. Among them, Haier Saudi Arabia will launch platform-based and serialized products, which will meet local users' differentiated needs and bring users a fast and professional installation service experience. Haier Egypt will deepen the three-in-one strategy of marketing, R&D and manufacturing. Among them, Haier Egypt Industrial Park, scheduled to be put into operation in the first quarter of 2024, will rapidly enhance its localized manufacturing capabilities and provide consumers in the Middle East and Africa with better-localized products. As the debut of Haier MEA Trading, it will transform in terms of products, channels and digitalization, improve its ability to serve customers and consumers and implement a high-end brand strategy. At last, Haier Gulf is planning to build the first smart home experience store locally, focusing on the interactive experience of offline touchpoints, providing one-stop solutions for gulf consumers, and interacting with partners at zero distance, moving forward hand in hand and creating a win-win situation.
With the continuous implementation of the strategy of localized Marketing, R&D and manufacturing and smart home strategy in the Middle East and Africa, Haier Smart Home will continue to upgrade its brand, product, marketing, supply chain, service and multi-country collaboration capabilities, and apply its successful experience to a global scale. Improve the smart life experience for more consumers and open up a broader space for its own development.