Samsung Pay becomes Samsung Wallet, a new chapter for consumers across the UAE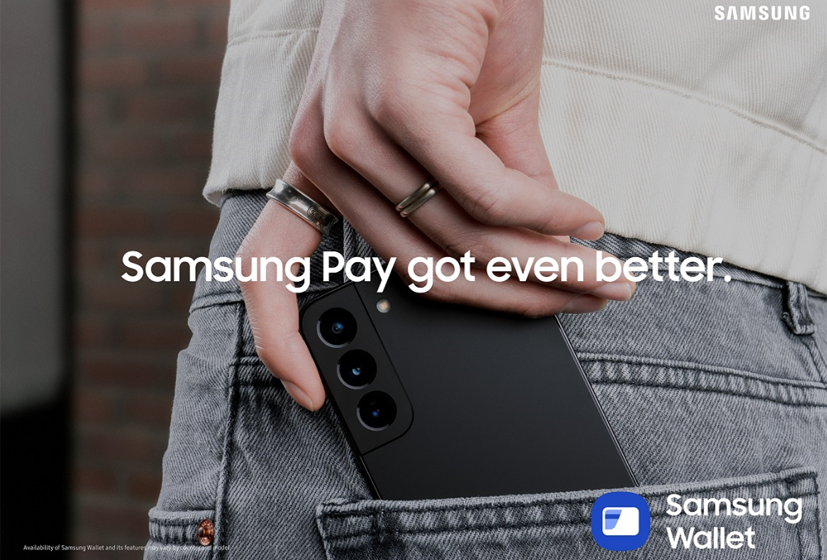 Customers can now use Samsung Wallet to complete all their payments via a single app for ease, convenience and security
Dubai ,UAE – 7 November 2022: Samsung Gulf Electronics has announced the availability of Samsung Wallet in the UAE, a digital wallet solution that allows mobile payment services and more. The mobile payment and digital wallet service by Samsung previously known as Samsung Pay will now offer services under Samsung Wallet, with more features to come soon.
Mandar Karkhanis, Head of MX Sales, Samsung Gulf Electronics, said: "We are excited about this new chapter in our innovative solutions journey that takes convenience to the next level. Customers who used to complete payments through Samsung Pay will now continue to enjoy our seamless payment services under Samsung Wallet, which is set to elevate the user's experience through cutting-edge services that facilitate their day-to-day activities."
Samsung Wallet is a quick, easy and secure way for users to complete payments. It will be equipped with additional features in the near future including storing sensitive documents such as from IDs, electronic keys, boarding passes – with just one swipe. As Samsung continues to collaborate with a variety of trusted partners and developers, the capabilities of Samsung Wallet will continue to grow.
The Samsung Wallet platform is protected by strong hardware and Samsung's Knox-based security technology to safely store sensitive information in device, including fingerprint recognition and encryption to make sure users' important data are protected. It also replaces sensitive data with unique identification symbols which offers an extra layer of protection against potential digital and physical hacking attempts.