Watch the World Cup or Enjoy the Newly Launched Breakfast (Al Fateh) at Bosporus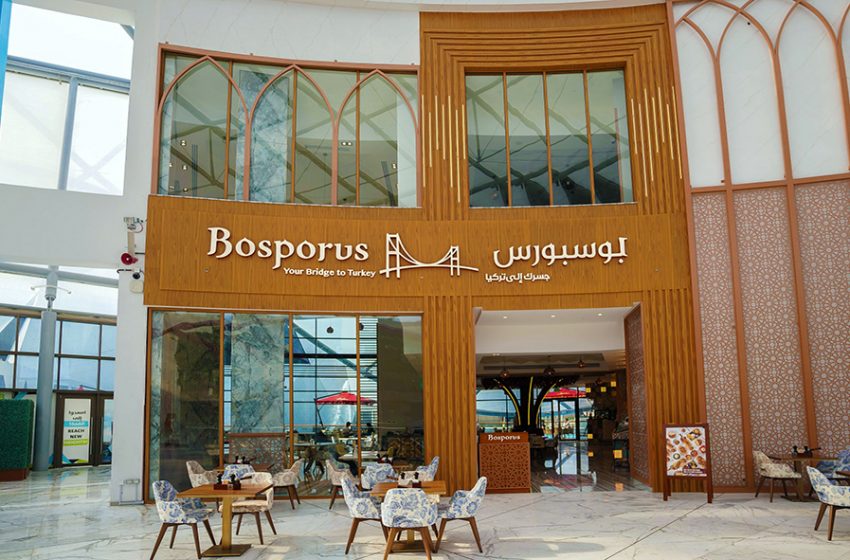 With the cooler weather just settling in and Dubai just buzzing with excitement and fun activities, Bosporus Turkish restaurant is preparing to host food enthusiasts for a fun, delicious season with Turkish food galore!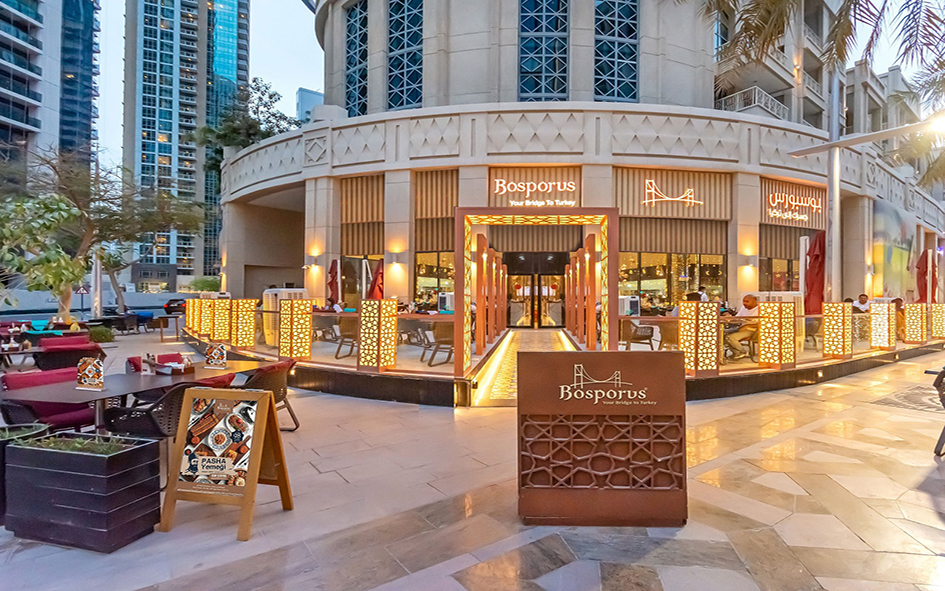 Dubai's most loved Turkish food destination, Bosporus has been delighting customers for well over a decade! The restaurant was one of the first to have introduced Authentic Ottoman cuisine and its rich history to the mult-ethnic city of Dubai. The Bosporus food experience brings the real taste of Turkish cuisine to food lovers in the country.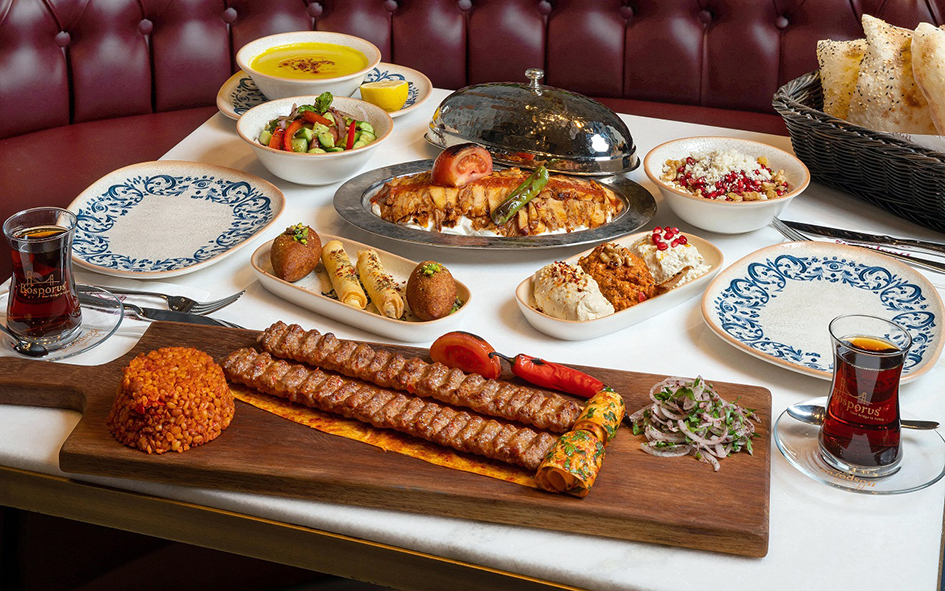 Watch the World Cup at Top Bosporus branches – For the month of November as Dubai gets in the sportive spirit, customers will be able to enjoy watching their favourite teams battle it at the Qatar World Cup while enjoying their favourite steaks and pides with cups of hot Turkish tea! Yes, Bosporus will be showcasing the matches at their iconic JBR, the Walk branch, the Downtown Boulevard branch and the recently opened Yas Mall branch in Abu Dhabi. Customers will be able to enjoy the generous spreads, with Turkish kebab grills, succulent steaks, authentic appetizers, and a wide range of mouthwatering desserts. The main dishes include Sac, Testyi Kebabs, Mixed grills, Hummus, and Bosporus salad. Their Kunafa is much loved by one and all and is a must-try when visiting the restaurant.
For reservations, call, 04 380 8090 and follow IG @thebosporus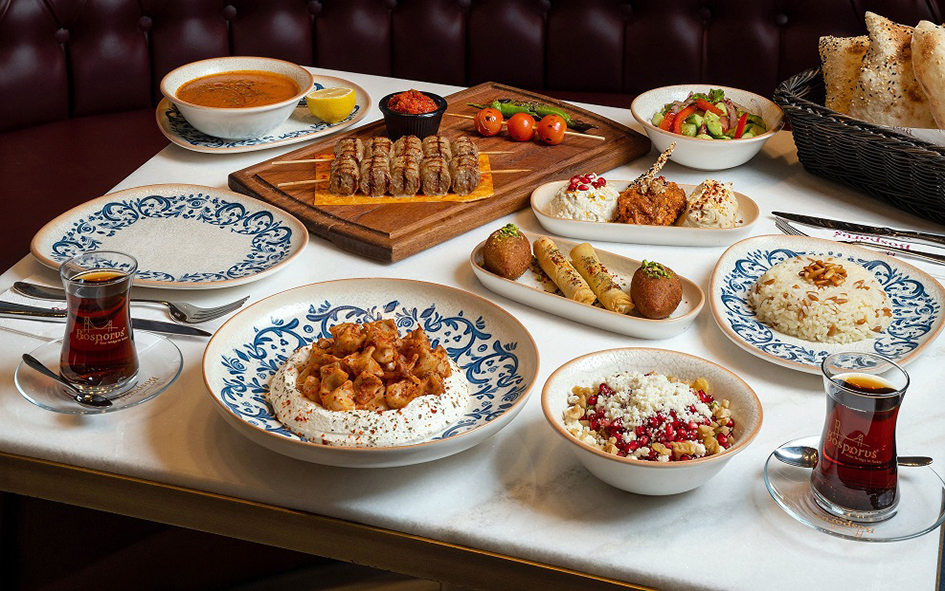 Enjoy a New Launched Breakfast (Al Fateh Breakfast) at the stunning terrace at Bosporus JBR, The Walk
Let's be honest, we are soon approaching the best Dubai weather, and what better way to enjoy a crisp Sunday morning overlooking the Ain Dubai with your family and friends! Bosporus Restaurant has launched a grand breakfast called as the 'Al Fateh Breakfast' or better translated as the victory breakfast. Priced at AED 599 for 8-10 persons, the breakfast spread is truly one for victory! A massive selection of the best Turkish jams, pickles, salads and nuts – the spread includes Turkish eggs, sucuk, special cheeses, olives, amongst more. The big Fateh Breakfast includes an extensive menu from fruits, spreads to breads and protein options. With entrees ranging from three choices of eggs (Menemen, Sucuk, Pastrami, Omelette or Boiled) to the wholesome vegetable platters and stuffed cherry peppers, Bosporus's new Fateh menu features "Something that everyone in the group will love." The stunning JBR scene of Ain Dubai, cool Dubai breeze and a light sun is the perfect pairing to this must-try breakfast with your loved ones!
For reservations, call, 04 380 8090 and follow IG @thebosporus