Come and Celebrate the Festive Season with CLAW BBQ in JBR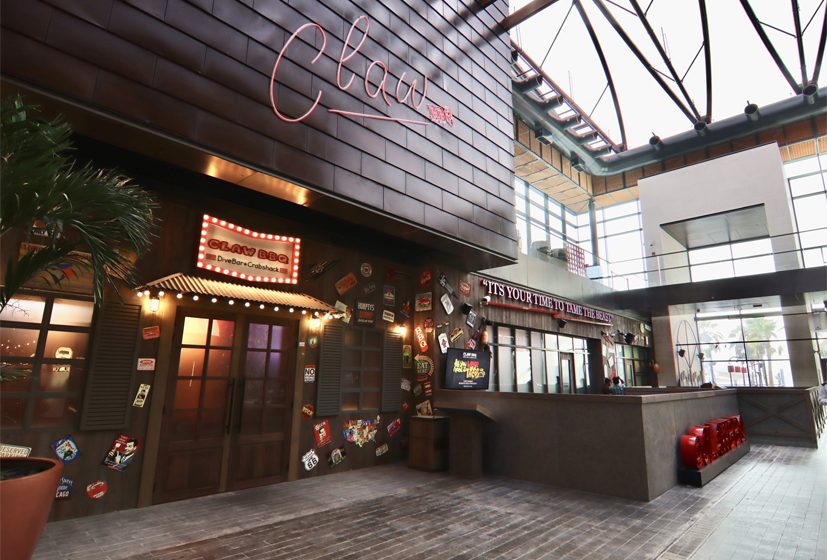 Celebrate Thanksgiving, Christmas, and New Year with bucket loads of fun, mountains of delicious food, and plenty of tasty signature beverages
CLAW BBQ is the perfect spot for all occasions and there is never a dull moment in this incredible all-American Divebar and Crabshack
Dubai, UAE ( November 2022): If y'all are looking for a great place to enjoy the festive season this year then look no further than CLAW BBQ in JBR at Pavilion at the Beach. Jam-packed with a bumper array of offers and boasting the tastiest comfort food y'all ever seen, it's time to saddle up and head down to CLAW BBQ for an experience like no other. Well-known for its laid back and fun approach to life, all the cowboys and cowgirls can look forward to the most enormous Thanksgiving and Christmas feasts along with a sensational New Year's Eve spectacle to ring in 2023 in style.  
Thanksgiving
Celebrating the harvest and to give thanks or perhaps Thanksgiving is the perfect excuse to get down to CLAW BBQ in JBR and mark the occasion in true American style. Serving up such classics as Roasted Butternut Squash and Cauliflower Soup, Slow-Roasted Turkey Breast, Sweet Potato Yams, Green Bean Salad, Skillet Corn Bread, and much more, this is the treat y'all have been waiting for. Diners can dive into this 3-course feast for just AED125 per person, and after you've filled up or perhaps before eating this mega feast, why not try your hand on the Buckin' Bronco Rodeo Bull to see how long you can last.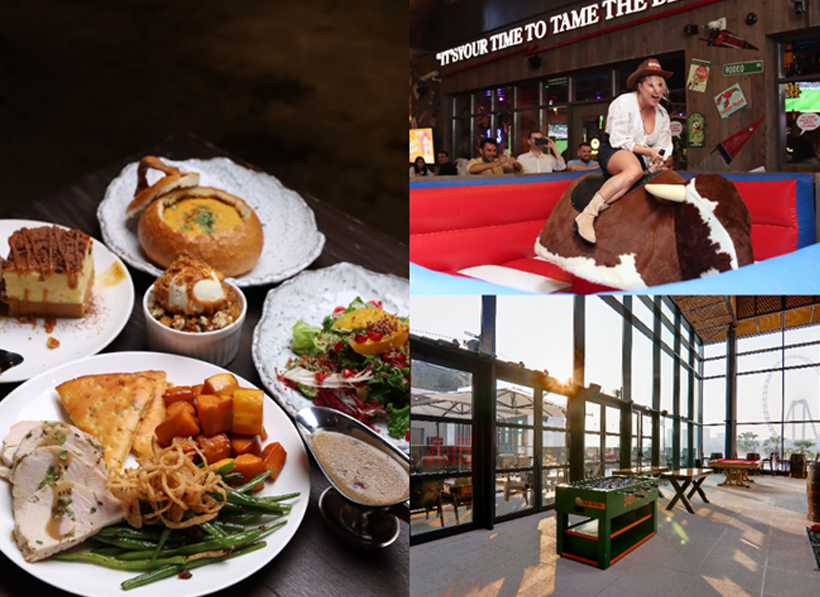 Thanksgiving
When: Thursday, November 24th
Offer: 3-course Thanksgiving set menu for AED125 per person
Christmas Eve
This Christmas Eve, on Saturday 24th December, guests can look forward to a double dosing of the superb All-American brunch as a special second installment will be taking place filled with the same fun and frivolity that CLAW BBQ's diners have grown to love. Brunchgoers can tuck into a mouthwatering array of fresh seafood, succulent cuts of meat, CLAW BBQ's signature guacamole at a live station, tasty wings, and much more while washing all these delicious bites down with unlimited house beverages or refreshing bubbles. The excitement won't stop from the moment you enter this classic American eatery as an abundance of games including the thrilling Buckin' Bronco are on hand to keep you entertained. The resident DJ will also be spinning the freshest beats and plenty of added surprises to ensure for an unforgettable Christmas Eve.
Christmas Eve Brunches
When: Saturday, December 24th from 12:30pm to 4pm AND 8:30pm to 12am
Offer: House beverage package AED249 per person; Sparkling package AED299 per person
Christmas Day
Prepare for a Christmas Day like no other as you fill up on CLAWsome dishes served in enormous quantities at CLAW BBQ JBR, before spending the day enjoying exciting games including giant Jenga and life-size connect-4 while the cool resident DJ spins the tracks. Guests will be well taken care of as they enjoy a wide array of Christmas delights including Chestnut Soup, Slow-Roasted Turkey, Creamed Corn, Roasted Brussel Sprouts, Sweet Potato Casserole, and much more. This 3-course banquet can be savored for just AED125 per person, setting y'all up nicely for the most cheerful day of the year.
Christmas Day
When: Sunday, December 25th
Offer: 3-course Christmas Day set menu for AED125 per person
New Year's Eve
Ring in the new year in the only way that CLAW BBQ knows how, with overflowing plates of messy, flavorsome food, and a CLAWsome atmosphere to match. Get the perfect view of all the fireworks and light shows on JBR and Bluewaters Island from the expansive terrace, all while sipping on signature beverages and tucking into an incredible selection of American comfort food served buffet style. To add a little bit more flair to proceedings, all guests that celebrate New Year's Eve at CLAW BBQ in JBR will be able to wash down all the tasty eats with free-flowing bubbles. All y'all cowboys and cowgirls can also enjoy taking a daring jaunt on the Buckin' Bronco Rodeo Bull or test your strength on the punching machine to elevate the night to even higher highs. With the resident DJ keeping the music fresh all night long, get ready to welcome 2023 in typical CLAW BBQ fashion, a night you will remember for many years to come! The night won't end when the fireworks go bang as the party will continue late into the early hours of the new year!
New Year's Eve
When: Saturday, December 31st from 8pm to 12am
Offer: Buffet style food and free flow beverages including bubbles for AED 999 per person