In partnership with Paris Saclay University, Academia for a Better World will stage at the Better World Fund Program
user
November 14, 2022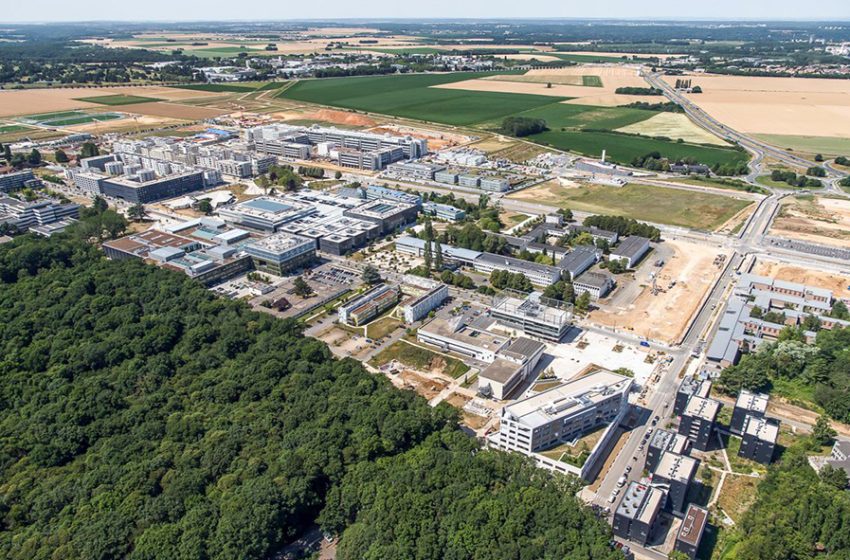 During the Red Sea International Film Festival in Jeddah.
Dubai, UAE, 14th November 2022
In partnership with Paris Saclay University, Academia for a Better World will stage at the Better World Fund (BWF) program that will be held during the Red Sea International Film Festival in Jeddah.
Created in December 2021 by Better World Fund and Paris-Saclay University, the Academia for a Better World is a borderless philanthropic platform whose objective is to facilitate the deployment of the best global solutions in response to the societal and climate challenges of the 21st century.
The Better World Fund (BWF), a Paris-based non-profit organization raising awareness on critical global issues, will host for the first time in Saudi Arabia a big event on "Climate, and Sustainable Living". The conference that will be held on December 6th and 7th at Jeddah Hilton and Hayy Jameel respectively invites people to a series of high-level events to discuss the importance of protecting biodiversity and our natural resources, notably within the context of global warming.
On December 6th at Hayy Jameel, the Academia for a Better World will stage the best global breakthroughs in renewable bio-energies and their contributions to more sustainable energy, transportation, food, and web 3.0 value chains. The main focus will be on renewable biomass stemming from natural organic waste and algae-generated bio-hydrogen.
To support the best worldwide bio-energies solutions Academia for a Better World launches a unique donation campaign. LINK: https://form.jotform.com/222864068001349
Paris Saclay University
Rewarded with 11 Fields Medals and 3 Nobel Prices, Université Paris-Saclay embodies a new model of socially committed global Academic Excellence. Being ranked #1 in Maths worldwide, amongst the best 15 Universities in the World Ranking, ARWU, # 1 in France and Europe, Université Paris-Saclay uniquely combines multi-disciplinarity with 17 graduate schools and multi-talents strengths with 48 000 students, 8 000 research & teaching staff and 200 start-ups. University of Paris-Saclay contributes to better understand the world and helps to tackle XXIst century challenges: sustainable development in the face of climate change, social model and justice in the face of chaotic evolutions that require resilience and solidarity.
This year, in Jeddah, BWF has selected the best personalities and innovative leaders who are making the world a better place. Ideas and solutions will be shared through a Mastermind co-organized with CIRCLE X "The Green Trillion Club". The objective of the Mastermind is to offer diverse views and concrete experiences to promote Sustainability and protect our planet in this context that the world is currently facing.
The event will also feature other networking events to connect people, values, and businesses. A prestigious gala dinner will also be hosted featuring an exceptional artistic program, an awards ceremony, and an auction to the benefit of a committed NGO.
Better World Fund was established in 2016 to mobilize the combined power of entertainment, technology, brands, and culture to ignite effective change for environmental protection.
"In May and in September during the Cannes and Venice Film Festivals, we spoke about food, health, and sustainability. In December, during the Red Sea International Film Festival, we plan to talk about the Climate and Sustainable Living," said Manuel Collas de la Roche, President, and Founder of Better World Fund.
"The Better World Fund aims to be the voice and image of tomorrow's world through conferences, films, documentaries, and shows to promote and support all those committed globally to change the future. We believe in the power of movies as a force for spreading messages and inspiring meaningful action," he added.
Jeddah Event Itenary
December 6th at Hayy Jameel
10 am to 11:30 am: Mastermind on "Sustainable Living" co-organized with Circle X "The Green Trillion Club".
11:30 am to 1 pm: Conference "Academia for a Better World" on renewable energies in partnership with Paris Saclay University, France, followed by Q&A
1 pm to 2:30 pm: Lunch and Networking
2:30 pm to 4:00 pm: Masterclass
December 7th at Jeddah Hilton
7:30 pm: Cocktail reception & Red Carpet – Networking & Photocall
8:30 pm: Better World Fund Gala Dinner – Dinner, Auction & Awards Ceremony
11:00 pm: Party – Connecting People
To register for the event, fill out the online registration form here: