OPA JOINS THE LIFESTYLE LINE-UP OF ABU DHABI F1 FOR THE FIRST TIME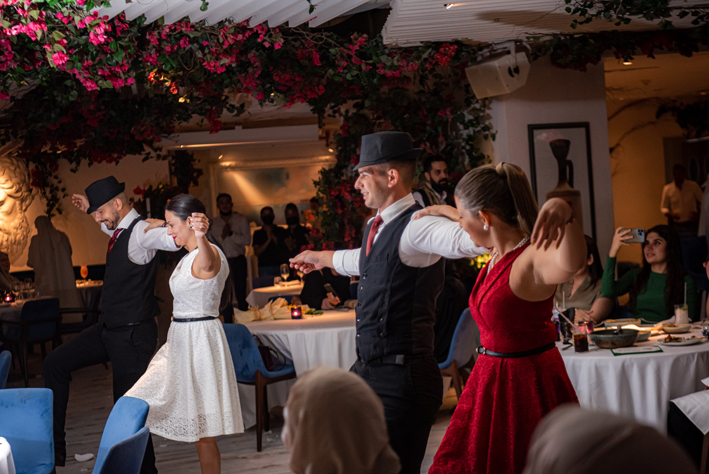 UAE favourite OPA confirmed for a new experience at the new Deck at 9 overlooking Yas Marina
In a brand-new addition to this year's #AbuDhabiGP weekend, the award-winning mixture of traditional Greek authentic cuisine and renowned flair of OPA will bring a smashing hospitality experience to Yas Marina Circuit in November. The beloved Greek restaurant will make its' first foray into the highly anticipated lifestyle lineup at the Abu Dhabi Grand Prix, bringing a different dining experience to the newly reconfigured Marsa Corner.
Specifically designed with the region's most popular entertainment weekend in mind, the open-air VIP terrace, with panoramic views across the South section of Yas Marina Circuit, will be bouncing across all three days of on-track action during this year's Formula 1 season finale on Yas Island.
The pop-up will offer a 2-floor seated dining experience from 11:00am till 8:00pm from the 18th till 20th November, where party goers can expect the famous OPA entertainment, from traditional performances and dances to Greek shows including a special guest performance by Greek DJ Pantelis. The signature OPA experience of smashing plates will also be available to visitors and diners at the pop-up. For the finale race on Sunday 20th – the OPA pop up will crank up the vibe with a special Greek party packed with acts and shows to celebrate the end of the race with victory on the mind.
With few tickets remaining for this year's F1 season finale in Abu Dhabi, fans can find more information on how to book their spot for this region's most popular entertainment weekend at www.yasmarinacircuit.com