ADIDAS ORIGINALS X CULTURAL TRENDSETTERS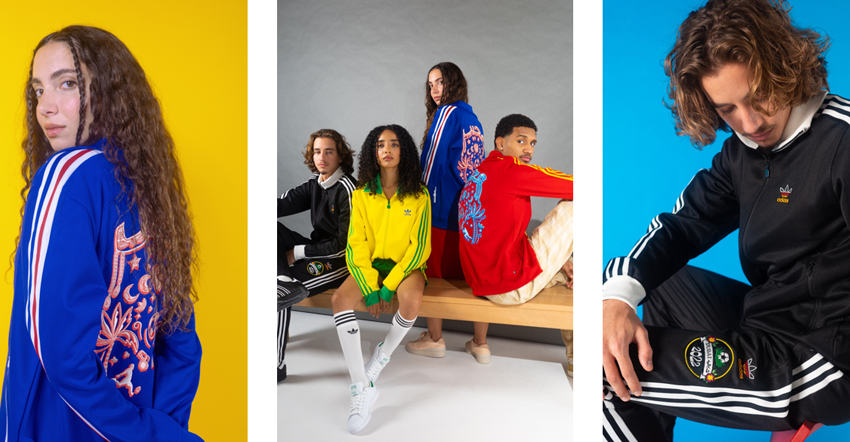 adidas Originals will be launching a limited-edition line for the city of Dubai, designed by the cultural trendsetter and creative Cheb Moha, that will be exclusively sold in the adidas Originals Flagship Store in The Dubai Mall. The multi-faceted photographer, stylist and designer's creation was inspired by vintage biker jackets with embroidery and woven with elements that represent Dubai and the sporting culture in the city.
As part of the brand's efforts to collaborate and support creatives in the region, adidas Originals will also have an exclusive drop in collaboration with Qatari artist Zainab Al Shibani, which will be sold at the adidas Originals store in Place Vendome, Doha. Zainab's artwork was influenced by Arab vernacular and letterforms as well as decorative visual aspects within the region. The exclusive collections will consist of football inspired tracksuits and celebrate the lifestyle aspect of the game and the pride of supporting a nation.
The product will be available in seven different colorways for the seven different nations, customized with a local touch on November 24.