Have a good night's Sleep with Pan Emirates
user
November 24, 2022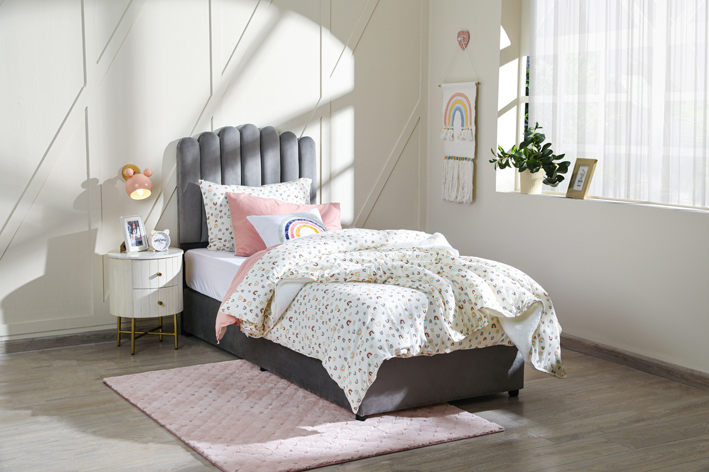 Discover Pan Emirates Sleep Collection everything you need for a great night's sleep from UAE's renowned home furnishing and interiors brand
'Leave the daytime for living and the night-time for sleeping' is a famous saying. And we all have heard once in our lifetime the term 'Beauty Sleep' and the importance of good 8 hours of sleep for your mental and physical health. Well, Pan Emirates understands it and has always understood the importance of sleep in our day-to-day life. Pan Emirates, your go-to one-stop-shop for everything your home needs, has you covered with cosy duvets, blankets and throws that you can snuggle up in for a good night's sleep.
We already know about the benefits that come along with better sleep: productivity, weight loss, a happier self, and beautiful skin and the list goes on and on. According to New York Times bestseller Why We Sleep author and professor at the University of California Dr Matthew Walker referenced the importance of more and better shuteye for peak performance and not dying prematurely. However, there are people who struggle to sleep and are dealing with Insomnia. Even something as simple as a pillow can play an important role in improving sleep quality. The right mattress can provide deep, restorative sleep and set you up for the next day. Pan Emirates offers a wide range of sleep solutions that meet each consumer's needs Within the sleep range, it also offers customizable mattress solutions, not only in terms of size but also in terms of comfort level, to ensure a good night's rest. The selection of mattress protectors ensures that the surface is hygienically maintained and regularly cleaned. Additionally, some of our mattresses provide a protective barrier from dust mites and mould, which is an important aspect of healthy and restorative sleep.
From luxurious bedding sets to innovative sustainable designs, transform your sleep with the Pan Emirates. We have a round-up of everything you need to snuggle up and sleep like a baby.
Adriana Kostic, Head of Marketing, Pan Emirates shares her tips for better sleep.
Having a bedtime routine will help stimulate sleep.
Ditching screens before bedtime is a must.
Foam Memory pillows help a lot in the positioning of the neck and provide a relaxing sensation.
Choose your mattress wisely as sleeping on the wrong mattress can cause extreme discomfort, breathing issues and even pain, resulting in fragmented sleep or back problems.
Add comfort to your bedroom in beautiful and bold prints. Complete your bedroom look with curated bedding designs that reflect your personal style.
Shop the Sleep collection at 50% off at Pan Emirates stores across Sharjah, Dubai, Abu Dhabi, Al Ain, Ras Al Khaimah & Fujairah or by visiting their website on www.panemirates.com. For more information, call Toll-free number: 800 726.