MYRRA TRANSPORTS YOU TO THE MEDITERRANEAN THIS FESTIVE SEASON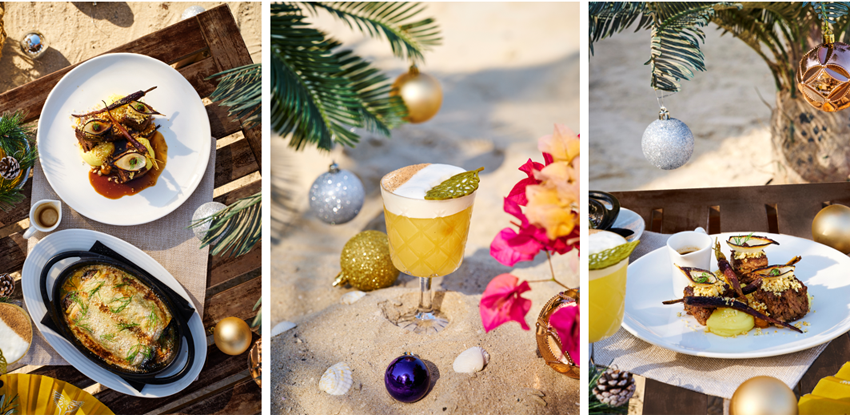 Each year Myrra transforms itself into a magical winter wonderland, ready to welcome the festive season in true Mediterranean flair. Guests will be transported to the Mediterranean through the restaurant's specially curated menu comprising of traditional Greco-Spanish dishes bringing the flavor of the season to life. The décor is awash with joyful festive themes across the indoor and outdoor spaces, fully immersing guests into the Mediterranean Holiday spirit.
The seasonal menu, available from December 19 -25, features an appetizing starter, Canelones Rellenos, a slow cooked braised short rib and oxtail Canelones complemented by a decadent bechamel sauce with dill. The main course comprises of a flavorful Carne Guisada, a succulent 48 hour braised short rib accompanied by a rich Manchego mashed puree, prepared in a red wine sauce with carrots, cumin puree and crispy potato flakes. The celebration can continue with a special cocktail, The Vasilis, transporting guests to a tropical holiday with Pineapple juice and tropical schrub. To finish on a sweet note, Myrra will be distributing to guests the traditional Greek cookie, Turrons, a confection made from nougat, honey, sugar and eggs.