Leading Mindfulness Experts from Around the World Are Traveling to Dubai to Unleash the Full Potential of Mind, Body, and Spirit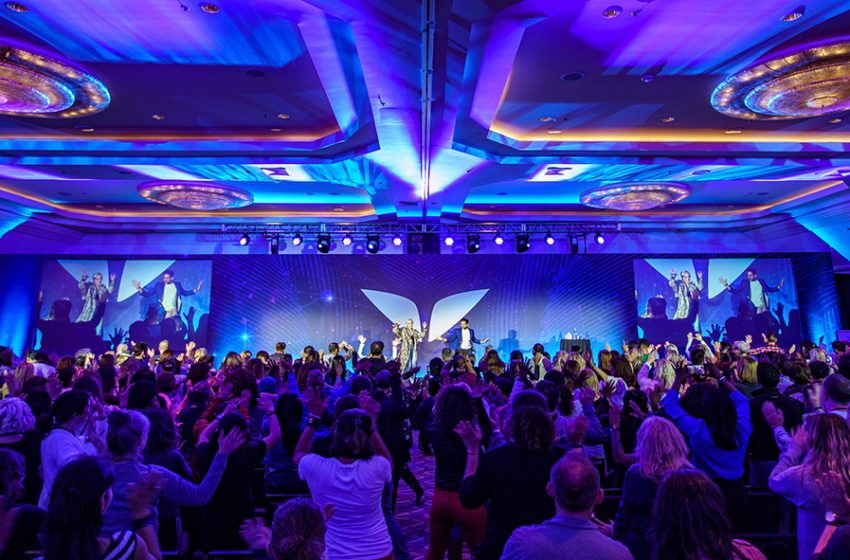 Dubai, UAE, January 2023
A transformative weekend of personal development, magical moments, and close relationships with the best teachers and community in the world awaits you at Mindvalley Live Dubai. 25-26 February 2023. Discover your greatness over the course of a transformative weekend filled with meaningful friendships, remarkable experiences, and teachers who inspire you. Mind and meditation, brain and memory, performance, body and soul, work, entrepreneurship, money, relationships, mental health among kids and teens, and parenting are some of the educational pillars of Mindvalley Live Dubai.
Traditional fitness is only one aspect of wellness. According to recent research, COVID-19 has increased people's awareness of their health and willingness to alter their habits, and with yearly growth of 5 to 10%, the global wellness sector is valued at more than $1.5 trillion. Consumer interest in wellness is evidently expanding, as evidenced by research. 79% of respondents in McKinsey research of 7,500 customers across six nations said wellbeing is important, and 42% ranked it as a top priority. Consumers regard wellness as covering not only exercise and diet but also general physical, mental, and cosmetic health.
The ways that mindfulness and wellness are viewed are also being addressed, and creative new solutions have unified people on a worldwide scale on a physical and spiritual level. solutions, including online healthcare, personalized programs for the individual, wearable technology, online educational resources, and cutting-edge digital tools like meta and AI.
Is Technology the Solution
People have started to realize they can experience quiet and peace within while spending a few minutes on a meditation application, which has led to a 65% annual growth in the number of searches for yoga and meditation apps. Users utilize meditation mobile applications for a variety of purposes, such as reducing anxiety and stress, boosting energy and attention, self-transformation, and entrepreneurship motivation. According to Statista, meditation applications are in the top 34% of healthcare app downloads in the US. Following sleep and nutrition tracking applications, this places mindfulness and meditation in third place.
As the top personal growth company in the world, Mindvalley is bridging the learning gap with cutting-edge learning technologies dubbed "Quests," industry-leading AI-led courses, and global educational experiences that bring people together. Over 20 million growth-seekers have devotedly followed Mindvalley online over the years, and its quests incorporate science-based learning theories from the greatest teachers in the world brought to life through fantastic narrative.
Leaders in Global Mindfulness
Confirmed speakers at Mindvalley Live Dubai include:
Lisa Nichols, one of the most sought-after motivational speakers in the world. Lisa Nichols is also a best-selling author, television personality, and company CEO, and her global platform has helped close to 30 million people. Lisa went from being a struggling single mother receiving public assistance to becoming a billionaire entrepreneur. As the founder and CEO of Motivating the Masses, Inc., one of the few publicly traded personal and business development training companies in the nation, Lisa has worked to create workshops and programs that have changed the lives of both men and women and the course of businesses both domestically and abroad.
Dr. Shefali, a world-renowned pioneer in conscious parenting. Dr. Shefali's pioneering work in conscious parenting has won Oprah's support and been hailed as revolutionary. Dr. Shefali is the author of four books, including The Conscious Parent and The Awakened Family, two classics that have become NYT bestsellers. She also runs a conscious coaching institute where she educates coaches to put her theory into practice and communicate its message all over the world. and has a private clinic where she offers advice to couples and families.
Jim Kwik, a world leader in brain performance, mental fitness and memory improvement. He serves as the CEO of Kwik Learning, the top online institute for accelerated learning with students from 195 nations. Google, Virgin, Nike, Zappos, WordPress, SpaceX, the Cleveland Clinic, Caltech, Harvard, and Singularity University are just a few of his clients. "Limitless – Upgrade Your Brain, Learn Anything Faster, Unlock Your Exceptional Life," by Kwik, is a #1 WSJ and NY Times bestseller. He is the host of the well-known "Kwik Brain" podcast, which has amassed tens of millions of downloads and consistently ranks as the #1 educational training program on iTunes. His goal was to leave no brain behind.
Marisa Peer, one of the most recognizable figures in the wellness sector. a well-known therapist and best-selling author who was just named the Mental and Emotional Health Provider of 2022 by UK Health Radio. Her distinctive method, Rapid Transformational Therapy (RTT), has allowed her to change the lives of thousands of individuals over the course of her thirty-year career. Marisa decided to start the RTT School in 2017 due to its potential, and it has since assisted in educating over 13,000 therapists worldwide.
Kristina Mand-Lakhiani, co-founder of Mindvalley, is an immensely gifted international speaker, businesswoman, artist, and philanthropist. Kristina speaks about personal transformation, authenticity, understanding and accepting oneself, and a path to happiness. In addition, Kristina is the author of the upcoming book "Becoming Flawesome" and was awarded the Influencer's for Change (IFC) by the Global Impact Creators (GIC).
Ronan Diego de Oliveria is the most widely published author at Mindvalley, and has expertise in developing ideal science-based protocols that significantly improve people's health and wellbeing. To assist people in creating a healthy lifestyle that they truly love more than their prior lifestyle, he created the HoloBody holistic health transformation program, which has already trained more than 900 coaches worldwide. In addition, Ronan is the creator of some of Mindvalley's most top-rated courses, including 10X Fitness and Beyond Fasting. He also frequently speaks at conferences across the world, including TEDx, Mindvalley U, A-Fest, and LifePlugin.
Learn all about Mindvalley Live Dubai 2023 HERE
Learn more about Mindvalley membership and Mindvalley Community
Follow the latest developments on
WEBSITE / INSTAGRAM / FACEBOOK / YOUTUBE / MINDVALLEY TALKS