OPPO's Line-Up of IOT Products Guaranteed To Help Users Have Their Most Productive Year Yet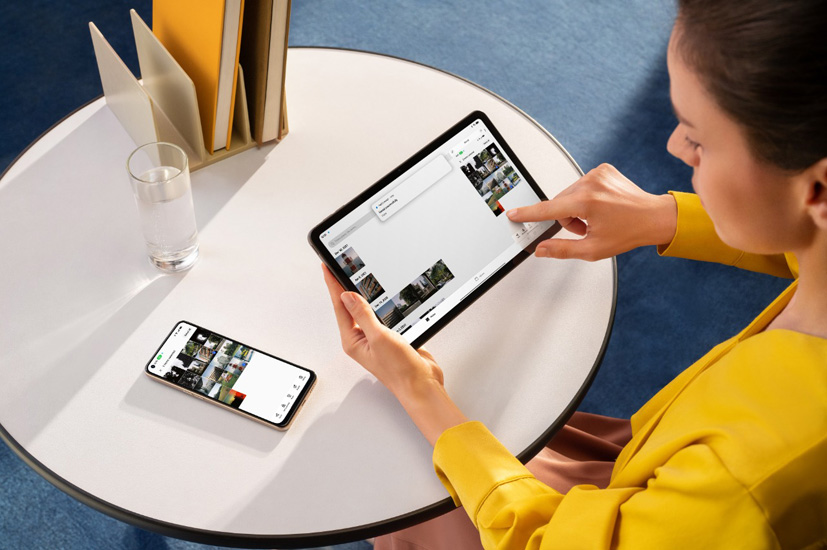 OPPO offers a line-up of technologically advanced IOT products to ensure users have all the necessary tools to stick to their New Year's resolutions
Whether it be fitness goals or professional targets, the global technology brand can support users achieve their 2023 goals
The OPPO Band 2, OPPO Pad Air, and OPPO Enco Buds2 all cater to users' entertainment, relaxation, work and health needs in a truly immersive OPPO experience
Dubai, United Arab Emirates, 18 January: As 2023 begins, people everywhere have set their goals for the New Year, yet almost half expect to fall short on those resolutions before the end of January. Fortunately, there are a myriad of digital solutions to help those who are determined to stick to their goals. OPPO, the global technology brand, offers three skillfully developed products to help achieve those resolutions and much more.
Stay Fit and Healthy with the OPPO Band 2
The OPPO Band 2 provides users with an ultra-clear large screen, colourful watch faces and a two-colour strap design as well as a full range of health-based functionalities, designed to provide all fitness beginners or enthusiasts with motivating ways to lead a healthy lifestyle. The band supports over 100 workout modes and auto-detection of 4 modes: walking, running, elliptical machine and rowing machine. Additionally, the lightweight gadget offers an upgraded running functionality with heart rate monitoring so users can experience a safe and efficient workout, which can be monitored through the HeyTap app.
Additionally, the OPPO Band 2 allows you to receive accurate records of your health and sleep patterns. The fitness watch detects heart rate and consists of blood oxygen sensors, while also encouraging users to maintain a healthy sleep cycle, with the help of the OSleep function, which aids in setting sleep schedules, monitoring sleeping phases and oxygen levels, as well as assessing snoring risks.
This smart life assistant will provide users with facilitated health tracking, workout maintenance and sleep cycle monitoring, all from the comfort of their own wrist ensuring resolutions are on track for the remainder of the year.
Achieve your Personal and Professional Goals with the OPPO Pad Air
Reconfigured to offer a great user experience, the OPPO Pad Air can be used as a notebook, or a laptop replacement, weighing only 440g and adopting the industry's first 3D finishing technology and exclusive metal splicing design, combining beauty and thinness. The tablet is more efficient and has smoother smart connection functions with a large-screen experience.
Consumers can now work seamlessly and efficiently, with a new clipboard-sharing function, where one can connect and work simultaneously from another device. More so, a file drag and drop function has been integrated where users can touch and hold files and images and float them over to another application. This creates an easier, faster, and more efficient workflow.
Additionally, users can set goals, write down tasks, plan their days and more on the OPPO Pad Air. A pen-to-paper experience is replicated through the smart stylus which can accurately detect the pressure with its new 4,096 levels of pressure sensitivity and 5g of water pressure.
Its 7,100 mAh battery technology provides long-lasting charge allowing users to be productive on the go without any worries of the charge running out.
Learn something new, work, or relax from anywhere with the OPPO Enco Buds2
With the wireless earbuds, users can listen to uplifting podcasts, delve into fantasy worlds with audiobooks, escape from reality and listen to their favourite tunes or take phone calls from anywhere through various features including powerful bass performance, live stereo sound effects, long-lasting 28-hour battery life and AI deep noise cancellation for calls.
The 10mm titanium-coated composite diaphragm speakers are a portable subwoofer, providing heavy beats on the go. The earbuds' noise cancellation properties can also dynamically detect human voices and separate them from background noises in real-time, allowing users to comfortably take calls as clear as day from anywhere.
Additionally, users can control their connected devices through simple and smart tapping functionalities embedded in the earbuds, furthering the utility of this small and practical gadget.
OPPO is providing users with everything they need to start off 2023 right and stick to their New Year resolutions, with a line-up of three technologically advanced IOT products that include the OPPO Band 2 for fitness enthusiasts, the OPPO Pad Air for professionals always on the go, and finally the OPPO Enco Buds2 for audiophiles.