Hilton Ras Al Khaimah Beach Resort Celebrates Everything Scottish at Burns Night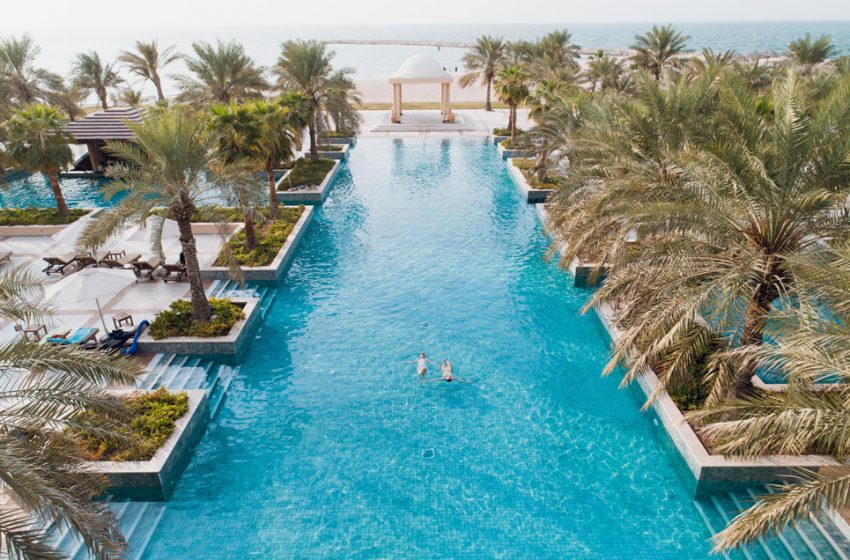 Hilton Ras Al Khaimah Beach Resort is commemorating the beauty of Scottish traditions by paying homage to Scotland's national poet Robert Burns, widely recognised for his work on the universal themes of love and nature. The resort's much-awaited Burns Night, taking place on the 28th of January from 7.30 pm to 12.30 am is set to feature a four-course Scottish dinner with traditional cuisines, rowdy bagpipers, intense poetry readers, and a foot-thumping performance from Sandstorm, ready to set the stage ablaze.
Through the unforgettable ceilidh-style gathering, the Burns Night will revere the archaic charm of Scottish heritage through dance and Gaelic folk music. What's more, the night of merry frolicking comes with astounding room packages at the five-star retreat that start from just AED 699 for a king-standard room, including complimentary breakfast for two. In all its festive glory, the Burns Night will be a remarkably jubilant affair.
The dinner and soft drinks package will cost AED 250 per person while the dinner and bubbly beverage bundle with a single malt is priced at just AED 350. To enable guests to make the most of the peppy and upbeat gathering, the Hilton Ras Al Khaimah Beach Resort is also offering Al Hamra Ras Al Khaimah residence a complimentary shuttle bus service with pickups available from three distinct locations. These include Pacific Al Hamra (6.30 pm), Spinneys Al Hamra Mall (6.45 pm), and Spinneys Mina Al Arab (7.00 pm), with a drop off at 1 am.
To book accommodation at the Hilton Ras Al Khaimah Beach Resort, please click here. Dinner and drink packages can be locked in and to book a dinner and drinks bundle only click here. For further assistance, please feel free to reach us at +971 (0) 56 992 9631 or reservations_rakresort@hilton.com
Contact information:
Hilton Ras Al Khaimah Beach Resort, Al Maareedh Street | P.O. Box 12298 | Ras Al Khaimah | United Arab Emirates
T: +971 (0)7 228 8844 |
F: +971 (0)7 226 0022 |
E: reservations_rakresort@hilton.com