Are you ready to get bowl-ed over at Mercato Mall?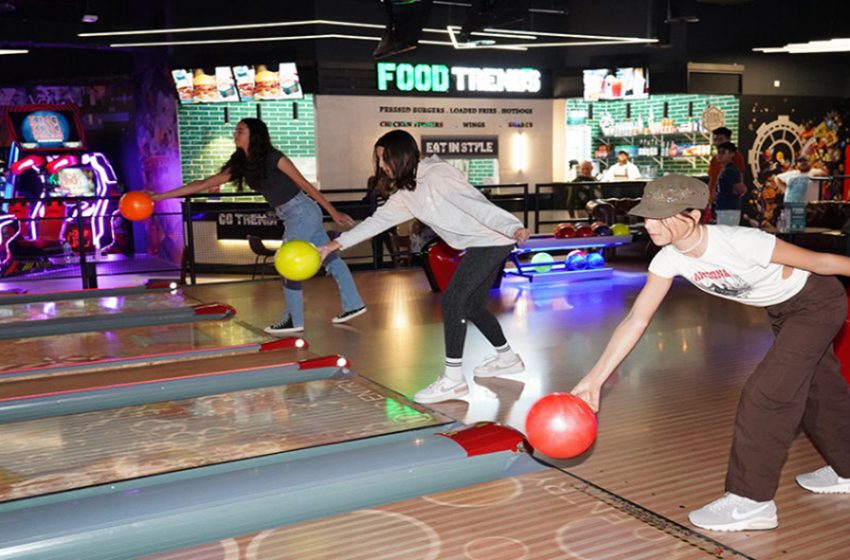 If you fancy escaping the heat while knocking down some pins, then head to Lanes N Games at Mercato.
Lanes N Games is the ideal combination of fun and enjoyment. It is a venue where families and friends may enjoy themselves while playing, partying, and dining.
Hustling teens and adults, here's a place you've never been! Welcome to Lanes N Games, a one-of-a-kind bowling centre situated in the heart of Jumeirah at Mercato Mall. Promising you unlimited fun, thrill and joy, this bowling centre is ideal for a getaway full of energy and laughter with friends and family.
From a fully equipped bowling centre to virtual reality games, video machines, prize machines and a delicious burger to treat your tastebuds at Food Trends UAE.
The furnishings were designed to evoke a sense of youthful exuberance and spontaneous happiness, drawing inspiration from flashing neon lights and spotless floors typical of heartfelt joy and thrill.
Blended with comfort and entertainment, Lane N Games is equipped and excited to add an extra layer of fun to any gamer's day.
It is open every day of the week and has terrific birthday deals that will make anyone's special day much more memorable.
Lanes N Games has something for everyone.
For more information, contact us at info@lanesngames.ae or dial us at +971042242733
LOCATION: Ground floor، Mercato Shopping Mall – next to Bin Sina pharmacy – Jumeirah