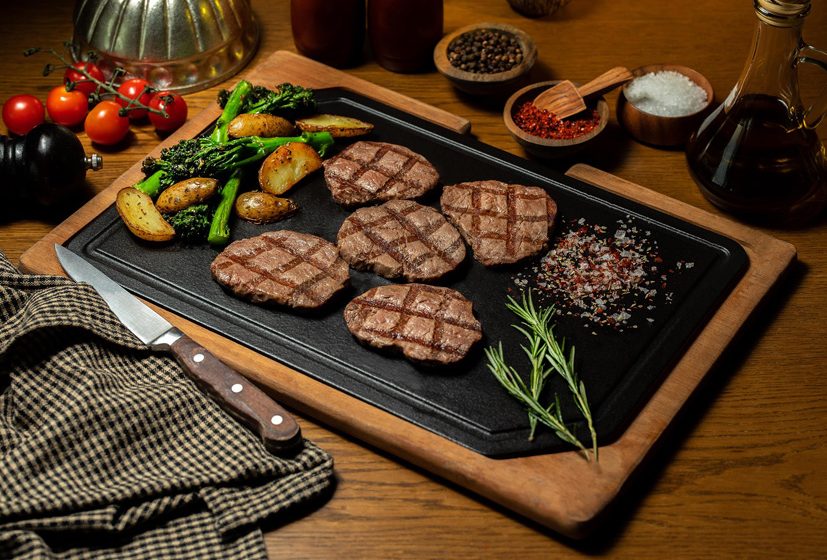 We've heard that a good Turkish meal is never complete without some juicy Turkish kebabs and steaks. While Turkish kebabs are always a welcome sight, it is not likely for many to have the chance to try an authentic Turkish steak. & that's Mado Turkish Restaurant brings the must-try steak option to you this season!
The brand is known to bring the rich Turkish culture and the real Ottoman flavour to over 300 branches globally and 9 branches in the UAE; it is a go-to place for Turkish food lovers, serving authentic Turkish starters, main course and desserts.
The all-new steak promotion priced at just AED99 allows customers a chance to try from one of their many steak options. With a choice of one starter (soups, salads or cold appetizers) paired with one steak. Options include the Atrikot steak, Asado steak, Şaşlık Patlıcan amongst more. The steaks all freshly made to order glisten with the perfect amount of fat, cut to perfection. Every steak is unique marinated with an array of Turkish spices. While customers can enjoy the best of Mado's tender steaks, there is also the option of opting for their delicious traditional Turkish meat food such as the testyi kebabs or iskendar kababs.
So fire up the grill and get ready to sink into some of the best Turkish steaks ever at a cost like never before!
Valid on Monday & Tuesday after 2:00 pm
The new menu at Mado Restaurant and Café can now be enjoyed at its restaurant branches across Dubai in Jumeirah 3, Dubai Hills Mall, Dubai Mall, and Bluewaters Island. Mado also has branches located in Sharjah, Ajman, Fujairah, Ras Al Khaimah and Dubai.
For reservations in Dubai, call 04 2222 338
Follow Mado on IG – @madouae