Tazal is the new must-try restaurant chosen by MICHELIN Guide Abu Dhabi 2023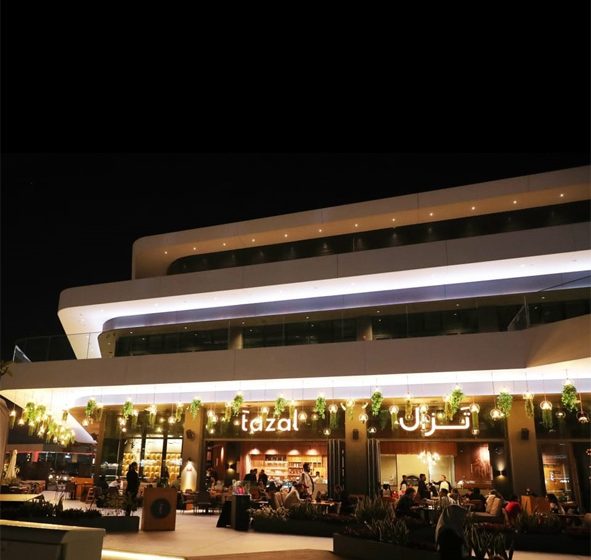 The on-trend restaurant offering international flavours with an Arabic twist is located at the waterfront destination Al Qana
Abu Dhabi, United Arab Emirates:
Tazal in Al Qana, Abu Dhabi's unique waterfront destination, celebrated its MICHELIN BIB Gourmand Award yesterday. Tazal's luxurious dining experience was among the four distinguished restaurants in the BIB Gourmand category, which received special mentions in the recently published MICHELIN Guide Abu Dhabi 2023.
Addressing the exclusive media gathering to celebrate the award, Moataz Mashal, Founder of Tazal, said, "We are incredibly humbled and honoured to be recognised internationally. And are thrilled that our unique vision to add a regional touch to global flavours has been recognised by discerning food lovers and critics alike. And it's our great pleasure to celebrate that with everyone here."
"The Arabic culture has influenced several industries, be it fashion, music, or food. At Tazal, we celebrate that influence through an atmosphere that expresses the connection between tradition and modernity," he added.
The new hotspot for meetings and family, Tazal, features fantastic food and a lively atmosphere. While the MICHELIN Guide recommends trying the Tanja Short Ribs and Zaatar Sea Bream, which it calls "as delicious as they are original", the all-day dining restaurant's menu ranges from bakery to breakfast to finely crafted signature lunches and dinners that are perfect for every gathering.
Some of the signature dishes one should definitely try are Sabah Al Arab and Turkish Eggs on Tabbon Bread (these two for breakfast); Beef Pops and Eggplant Tahini for starters; and Wagyu Al Mosul or even Seafood Machboos Paella for dinner; Chocolate Fondant and Kunafa Creme Brulee for dessert.
The atmosphere at Tazal is equally unique; the luxurious décor and soothing music create an iconic ambience. There is live music from DJs and singers to violinists and guitarists.
Located a few steps from the parking (B1), Tazal is open from 8.00 am to 10.30 pm and until 11.30 pm on Fridays and Saturdays.