Watsons' Expert Guide To Tea Tree Oil For Luscious Locks!
Learn how this wonder ingredient can help rejuvenate your scalp and hair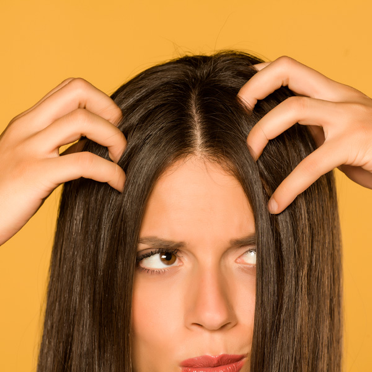 Tea tree oil has been utilized across the globe for over a century and is revered for its medicinal properties. Apart from its fresh, herbal scent and its wonderous effect on the skin, the oil is also known to reduce scalp inflammation and dryness. Just a few drops of this wonder ingredient is just what you need to keep your hair healthy and luscious.
Asia's favourite and much-loved skincare and makeup go-to spot, Watsons, has this to share regarding the benefits of using this product and why it deserves a place in your beauty cabinet.
Tea tree oil, also known as Melaleuca oil, is an essential oil derived from the leaves of the tea tree, which is native to Australia. Tea tree oil can be found in skincare, haircare, and aromatherapy as it has a very calming, fresh, medicinal scent. It is known for its natural antibacterial and antifungal properties and has a host of benefits for hair including reducing dandruff, minimizing scalp irritation, and helping reduce excess sebum production. It's refreshing scent can also help to soothe anxiety, perfect for anyone who has had a sit-down-in-the-shower panic spiral.
So how does one go about using it? If you're looking for a scalp treatment, mix a few drops of tea tree oil with a carrier oil such as almond or jojoba oil, and massage it into the scalp. Leave it in for 15-30 minutes before washing your hair. It is important to test a small amount on the skin before use to ensure you don't have a sensitivity or an allergic reaction. For a deep-cleansing shampoo, mix a few drops of tea tree oil with your regular shampoo and massage it into the hair and scalp.
For those looking to reduce scalp irritation or dryness, the tea tree oil can be used daily on a damp scalp, while those looking to reduce dandruff can use tea tree oil weekly as part of their regular hair care routine.
Watsons that champions as being the number one destination for all skincare and haircare concerns with their varied ranges of hero essentials, rounds up of the top tea tree oil-infused product picks:
| | | |
| --- | --- | --- |
| Pacinos (Men's Range) Moisturising 2-in-1 Shampoo & Conditioner Aloe & Tea Tree AED59 | Naturals by Watsons Clarifying Shampoo Tea Tree Itchy Scalp AED 35 | Naturals by Watsons Clarifying Hair & Scalp Tonic Tea Tree AED39 |
| | Alia Tea Tree Face Oil 10ml AED 29 | |
With a mission to inspire customers to 'Look good, do good, feel great', Watsons is committed to offering its customers enhanced shopping experiences. With a focus on affordability and accessibility, Watsons also offers expert skincare consultations and makeover stations for customers to touch, feel and experience the different products available.
Follow @WatsonsGCC on Instagram and Facebook to stay up to date on the month-long activation lineup, exclusive deals, and promotions.