Pixoul takes immersive gaming to the next level with BenQ Zowie's new gaming monitors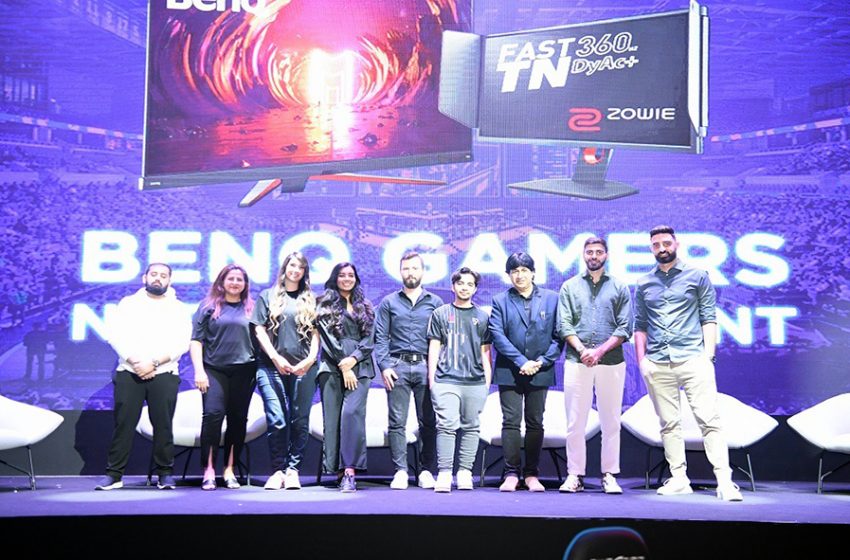 Arriving first time in the UAE at Pixoul Gaming in Al Qana, the new BenQ TN 360Hz DyAc⁺ Gaming Monitors will further enhance the gaming experience for both professional and amateur gamers.
Abu Dhabi, United Arab Emirates; 27 February 2023
Pixoul Gaming, the Middle East's first integrated Immersive Virtual Reality (VR) and Esports hub, is excited to announce the arrival of the latest TN 360Hz DyAc⁺ Gaming Monitors from BenQ ZOWIE System, at its state-of-the-art gaming facility in Al Qana, the unique waterfront destination in Abu Dhabi.
Arriving first time in the UAE at Pixoul, the new TN 360Hz DyAc⁺ monitors will further enhance the gaming experience at Pixoul with their optimised smoothness and fast response time, helping both amateurs and professionals to perform at their best. Key gaming figures in the region attended the launch and spoke about esports trends in MENA during a panel discussion. Panellists included Arshiya Fraghat (XARSHYY), Content and Community Manager at Four04 Esports; Wadih Sayah (DEVIL), Esports advisor and former CSGO coach; Mansoor Suhail Afridi (TENSA), Pro Player for Scytes; Edward Kondrat, Senior Esports Lead & Project Manager at Empire Play; Abdallah Al Ghafari (T0KS), former CSGO pro & owner of CSGO Online League; and MAdiha Niaz (MADI), pro player for Nigma Galaxy.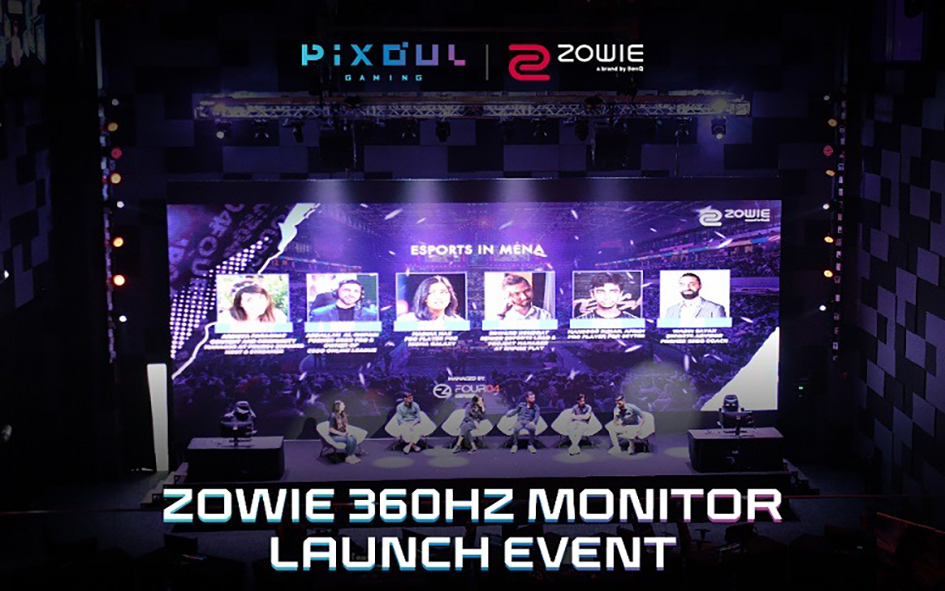 Pixoul is home to 40 high-end PCs with Intel Core i7 12th Gen and RTX 3080Ti GPU, with 32GB RAM divided into four training rooms for casual gamers. In addition, Pixoul Gaming has 25 PCs with Intel Core i9 12th Gen and RTX 3090 GPU, with 32GB RAM, divided into two VIP rooms for 5v5 competitive player gaming, two battle stations for competitive gaming and five streaming rooms dedicated to future gaming content creators. Pixoul also has DX Racer gaming chairs to ensure gamers are comfortable for hours of gaming. Pixoul Gaming is home to gamers of all generations, bringing together all gaming genres under one roof in an integrated entertainment destination.
Paul Hamilton, General Manager of Pixoul Gaming, said, "As an integrated, immersive entertainment destination with the first Esports Academy in the region, Pixoul Gaming has the potential to redefine the modern gaming experience. It is the ultimate destination for gamers in the region, and the arrival of BenQ's TN 360Hz DyAc⁺, designed specifically for Esports, only adds to the unparalleled gaming experience that Pixoul Gaming offers. We also look forward to working with leading gamers and technology providers to foster an elite esports community and bring serious gaming to the Middle East."
One of the main attractions in Pixoul Gaming is the VR pavilion, which houses ten different heart-pumping virtual reality games, including shooters, virtual roller coasters and parachuting to guided spaceship tours of the new intergalactic planet. It also boasts one of the largest gaming arenas in the region, the Pixoul Event Hall, which seats 800 people and hosted the Pixoul Community Cup, a four-game Esports tournament.
Pixoul Gaming is one of the main attractions within Al Qana. It is an integrated entertainment destination suitable for families and gaming enthusiasts of all ages looking to connect with the gaming community, parents who want to enjoy an interactive VR experience with their children, or a group of friends looking to unleash their competitive side at the latest tournament.
BenQ Zowie is one of the industry's most respected brands, with a history of producing high-quality gaming hardware that has been trusted by some of the biggest names in esports.