Dan Bolton Announces the Launch of Echo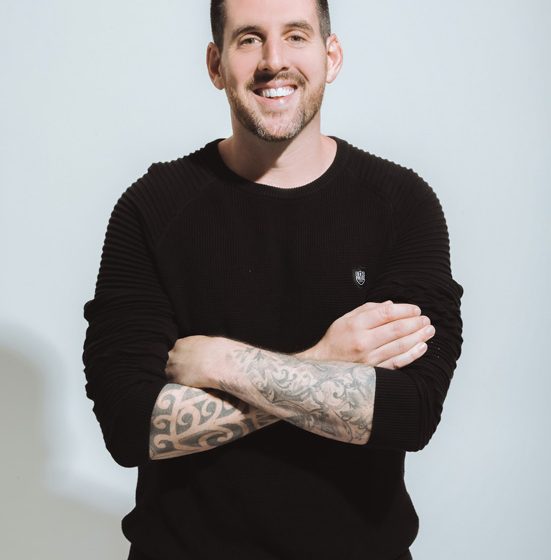 The new holding company will become an ecosystem of like-minded creatives embracing the power of collaboration to achieve positive and sustainable goals
An amalgamation of several successful startups including BE Experiential, Dan Bolton Creative Management Agency, Podcast Now, and more, Echo is designed for brands that ripple with impact
Dubai, UAE (March 2023): The next big thing in the creative sphere of Dubai has just arrived in the form of Echo, a holding company founded by Dan Bolton. On a mission to establish an innovative and supportive business ecosystem so that all the brands under the Echo name can focus on their core value, which is to create a sustainable impact and legacy, the venture plans to not only support beneficial change, but also create it. Inspired by a deep desire of the founders, to not only deliver work that matters, but to create an ecosystem where other thought-leaders, change-makers, and young entrepreneurs can flourish, Echo is pioneering a new movement of positive social impact.
Dan Bolton commented, "The launch of Echo is a milestone for the entire team. It represents growth, ambition, and an outlook to the future. With the expansion of the business in other sectors such as podcast and specialized projects, we are able to provide impactful and creative approach to our clients and the community."
The name Echo stems from the idea that an echo has the power to repeat and reverberate a sound long after the original sound has stopped. This power of reverberation is one of the key cornerstones of everything that Echo aims to achieve as it wants all the brands under its umbrella to be as far reaching as possible in their worthwhile efforts. The company was founded on the belief that together we have the power to create a movement that generates a frequency of positive change and impact in the world; one that echoes into a sustainable legacy.
Founded by Dan Bolton, the Owner and Director of Dan Bolton Creative Management Agency who has over 24 years of experience and an extensive global network in the live events, entertainment, and performance industry, Echo is the next stage in supporting the brands he is associated with to achieve genuine growth and create lasting legacies. The company will become an incubator of ideas, people, and brands who share the same vision, and provide them with the framework, services and resources they need to grow, flourish and succeed.
Based on the core values of integrity, sustainability, authenticity, collaboration, innovation, evolution, and having a beneficial impact on people and society as a whole, Echo is a new wave positive change movement. It aims to effect positive change in many ways; by investing in innovation and initiatives that align with their vision, by supporting education, research and training, and by empowering and collaborating with current and future ideas that it sees have the potential to enact a positive response.
The ecosystem is already starting to take shape, already comprising of the likes of BE Experiential, Dan Bolton Creative Management Agency, It's Curio, Podcast Now, and more. With plenty more opportunity for like-minded individuals and companies to join the movement, Echo is slowly becoming the place for visionary entrepreneurs to use their skills to innovate, inspire, and impact the world of today and tomorrow.
This is just the start for Echo with big things still to come soon. For more information on Dan Bolton and to get in touch visit www.danbolton.me.