Say Hi! to Hydrated Hair with The Hair Addict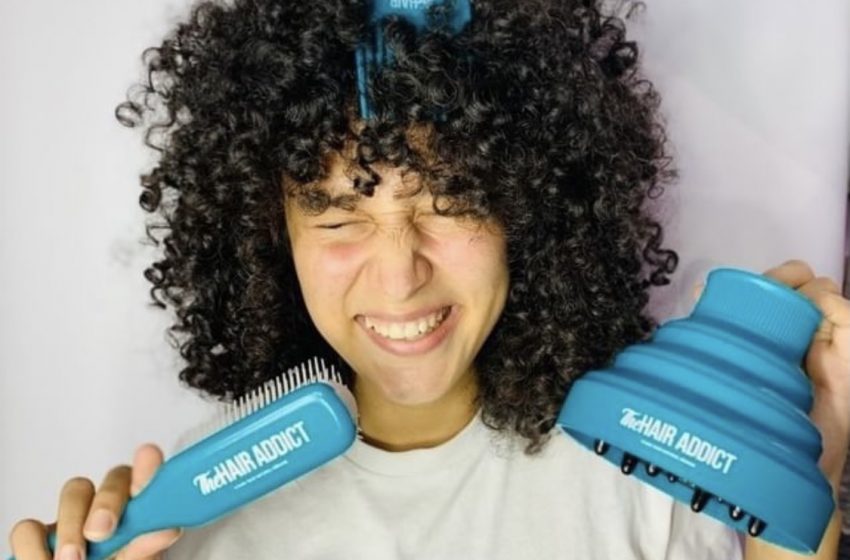 From dry and brittle to frizz-free locks
Your hair and humidity are not friends. With Ramadan and the summer approaching, it's time to amp up your hydration routine to keep your hair tangle-free and healthy throughout the season. The Hair Addict, the natural hair platform that empowers women, men, and children to embrace their naturally textured hair, is here to help with their fan-favourite products to enjoy frizz-free hair at any time.
On a mission to create a community of people who share the same passion for natural hair care, Doaa Gawish founded The Hair Addict as a Facebook community group to help people achieve healthy, hydrated locks, starting in her Egyptian hometown. Sharing homemade hair recipes, hacks, and tips and tricks, The Hair Addict is now a fully formed online platform that delivers sustainable, toxin-free products and tools across the GCC.
Keeping the GCC's climate in mind, The Hair Addict introduced the Frizz-Off range, a line of all-inclusive, sustainable products that help tame the pesky humidity-induced frizz with a low-chemical, damage-free formula. Providing necessary moisture and nourishment to keep the hair hydrated, frizz-free, and healthy.
Here are some tips from The Hair Addict to achieve ultimate hair hydration.
Deep conditioner is your new best friend
Just as the use of a normal, daily conditioner is great for your hair, the humidity requires some deep nourishment. Use The Hair Addict's Frizz-Off Deep Conditioner 1-3 times per week to give your hair that healthy, frizz-free volume.
Leave in the Leave-In Conditioner
Heat and humidity dry up even the softest of hair, and using The Hair Addict's Frizz-Off Leave-In Conditioner is the perfect solution. Light in formula and easy to apply, coat your hair in it and enjoy the smell of nourishing macadamia oil as it stops your hair from tangling and breaking.
Use Oil for Stronger Hydrated Hair
Using oil on your hair may be as old as time but using a few drops of the right oil in your hair care routine can make a huge difference. Massaging The Hair Addict's Indian Recipe directly onto your scalp will stimulate hair growth for your well-hydrated, longer, and gorgeous hair.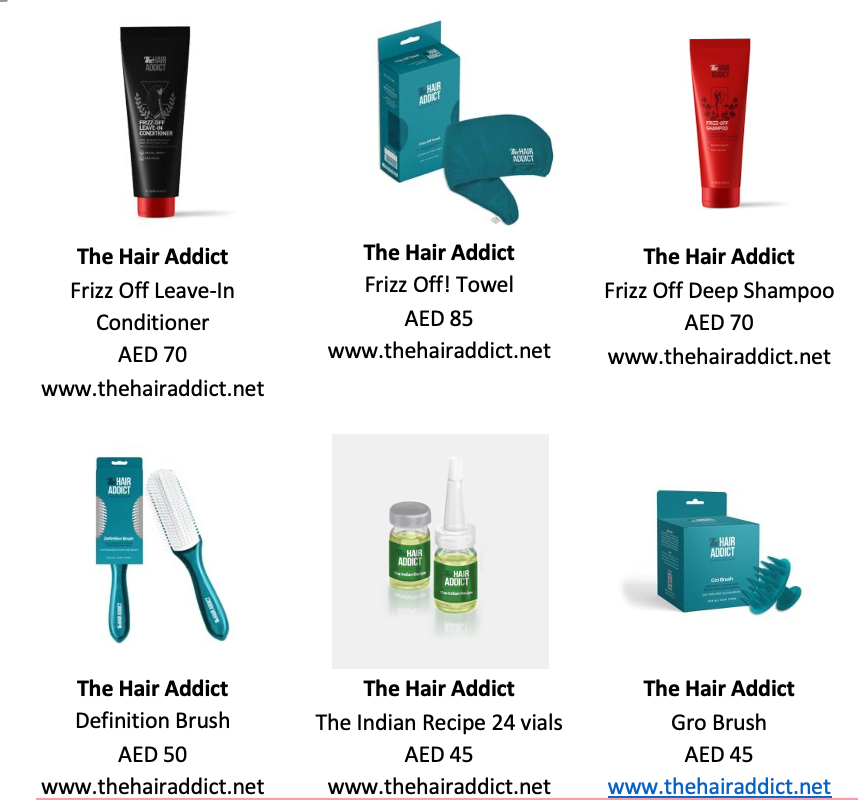 The Hair Addict sustainable products and tools are available for purchase with international shipping in the UAE, Saudi Arabia and Kuwait at https://www.thehairaddict.net/.
To keep up to date with The Hair Addict's news and to join the community, follow them on Facebook, Instagram, TikTok, and Snapchat.