Shoemart Kicks off the Ramadan Season Highlighting Their New Stylish Shoe & Handbag Collection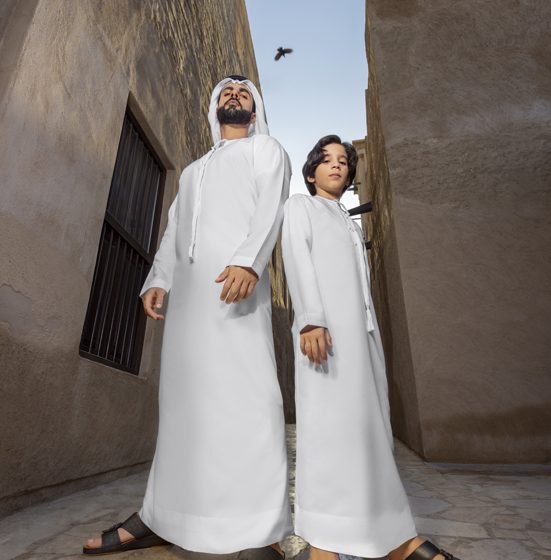 ​
Shoemart Kicks off the Ramadan Season Highlighting Their New Stylish Shoe & Handbag Collection
With Ramadan on the way, the Middle East is gearing up for a celebratory special month, and what better way to dedicate to the spirit of this time than for Shoemart to launch a stylish and modern collection for men, women, and children to wear during Iftar, Suhoor and Eid celebrations.
Women's Collection:
Shoemart is proud to present a collection of 289 different options with a complimenting handbag collection, in a range of structured and unstructured designs, including shiny metallics, diamante and soft satin options – all offered at competitive, customer-friendly prices.
The collection can be found in a variety of commercial heel heights across shoes and sandals, catering to a diverse customer base. Alongside the shoe collection, the brand is also presenting a range of clutches, crossbody and satchel bags made from classic faux leather, exotic skins, diamante mesh and glossy satins. The women's collection will include several ranges including Celeste, Haadana, Elle and Kappa.
Men's Collection:
The 2023 men's collection is a complete package of comfort, fashion, trendy, and traditional embroidery, consisting of an Arabic range, casual footwear as well as casual slip-ons, with the aim to provide lightweight, comfortable, stylish footwear for all men to wear no matter their dress or fashion preferences. The men's collection includes several ranges including Duchini, Lee Cooper, Al Waha, Kappa and Le Confort.
Children's Collection:
For girls, the brand focuses on providing a range that is embellished and girly. A celebration of all things that sparkle, the collection focuses on a colour palette of high shine metallics and glitter, including rose gold, gold, and silver, alongside pastel and neutral colours which make it easy for the shoes to mix and match with all outfits. From statement ballerinas to embellished sneakers, the range offers something to make all little girl's glitter dreams come true.
For boys, the shoe collection offers cool, modern styles with ease of wear and practicality. The colour pallet consists of key neutrals including navy, khaki, and tan. Smart sneakers are elevated and updated with mesh material mixing and complement both formal and a more relaxed style of clothing, while the moccasins are made of high-quality leather and finished with tonal detailing for a subtle yet stylish finish. The kid's Arabic sandals are a key feature in this season's collection available in both toddler and older age groups. The brand names for the children include Mister Duchini, Juniors, Kangaroos and Al Waha for the boys and Little Missy and Juniors for the girls.
Comfort and practicality remain at the forefront of this year's Ramadan collection, offering a wide range of stylish shoes and bags, perfect for every occasion and gathering. Shop the collection at Shoemart stores across the UAE, KSA, Kuwait, Bahrain, Qatar and Oman and online via www.centrepointstores.com and keep updated on their latest news and launches on their Instagram page https://www.instagram.com/shoemartme/