This Ramadan, Experience Exceptional Flavours at Sofitel Dubai The Obelisk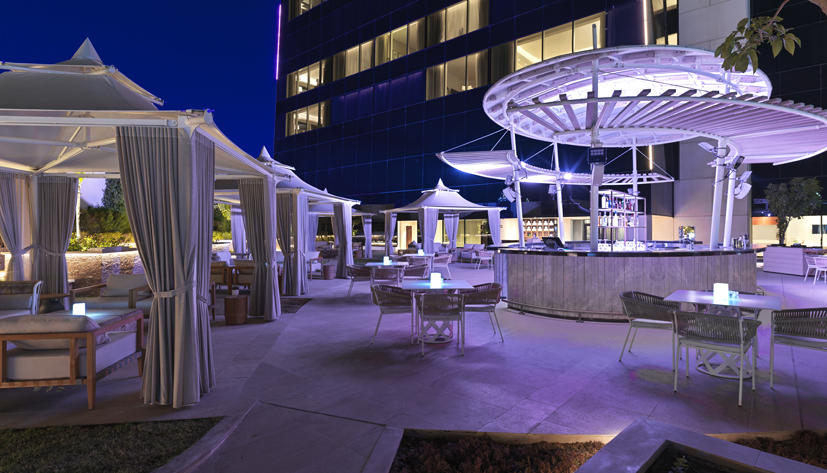 Dubai, UAE – Break your fast in style, comfort, and a delectable array of cuisines at Sofitel Dubai The Obelisk. This Ramadan, the 5* property embraces the spirit of the season with an array of dining options for iftar and suhoor that seamlessly blend French savoir-faire with Arabian hospitality.
Iftar à la Brasserie Boulud


MICHELIN Guide UAE's Bib Gourmand recommended Brasserie Boulud, presents a three-course, family-style sharing menu that brings friends and family together to break their fast in French flair. Inspired by Middle Eastern flavours, Chef Nicolas Lemoyne curates three rotating menus that will be served throughout Ramadan, ensuring unique dishes with every visit. Guests can look forward to appetisers of buratta and zaatar, butternut hummus, and freekah salad, along with main course presenting an enticing selection of grills such as grilled seabass with pesto, grilled Oman shrimps, and the most celebrated dish of the season, slow-cooked lamb shank ouzi. Creating sweet memories with sweet delights, indulge in crème brûlée with rose water and decadent chocolate fondant and enjoy chic interiors whilst unwinding with a selection of Ramadan drinks.
Time: Sunset to 8:30pm
Price: Iftar menu for AED 225, AED 95 for kids
Location: 2nd floor, Sofitel Dubai The Obelisk
For reservations, call 04 281 4020, or email reservations@brasserieboulud.ae, or visit www.brasserieboulud.ae – @BrasserieBouludDubai
Suhoor at Soleil


Feel the spirit of Ramadan under the stars at Soleil Pool & Lounge with a specially curated suhoour menu that pays tribute to the Arabian culture and cuisine. From tabouleh, fattoush, cheese rokakat, and shrimp usmalieh to angus beef burger, shawarma and even a live BBQ serving freshly prepared mixed grill, lamb kofta, angus rib eye, grilled lamb chops and grilled prawns, enjoy alfresco dining in the company of family and friends at this relaxing poolside lounge. Dessert options include toffee date pudding, cheese kunafa kebab, kashta, strawberry kunafa tart and a selection of baklawa.
Time: 8:00pm till 12:30am, background Ramadan music till 1:00am
Price: A la carte menu, complimentary dining for kids below 6 years old
Location: 6th floor, Sofitel Dubai The Obelisk
For reservations, call 04 281 4111, or email dine.dubaitheobelisk@sofitel.com, or visit sofitel-dubai-theobelisk.com
Sweet and Savoury Iftar-Suhoor Box at Bijou Patisserie

Arabian flavours wrapped in French finesse; experience a unique spin to the award-winning Le Gouter high tea at Bijou Patisserie. Five savoury and six sweet treats showcase a fusion of flavours with a variety that includes croque monsieur made with akawi cheese and zaatar, croissant stuffed with guacamole and grilled halloumi cheese, hummus roasted piquillo pepper and basil on baguette, and desserts of camel milk ice cream chouquette as well as chocolate brownie almond and saffron caramel. Presented in a themed iftar-suhoor box, enjoy special moments this Holy month in a chic and comfortable setting.
Time: 7:00pm till 10:00pm
Price: AED 175 food and unlimited tea, coffee, and lemonade for 1 and a half hours
AED 55 for kids aged 6 to 12 years old
Location: Lobby, Sofitel Dubai The Obelisk
For reservations, call 04 281 4111, or email dine.dubaitheobelisk@sofitel.com, or visit https://www.sofitel-dubai-theobelisk.com/restaurants-bars/bijou-patisserie/