Celebrate Ramadan with Extraordinary Nissan Offers from Arabian Automobiles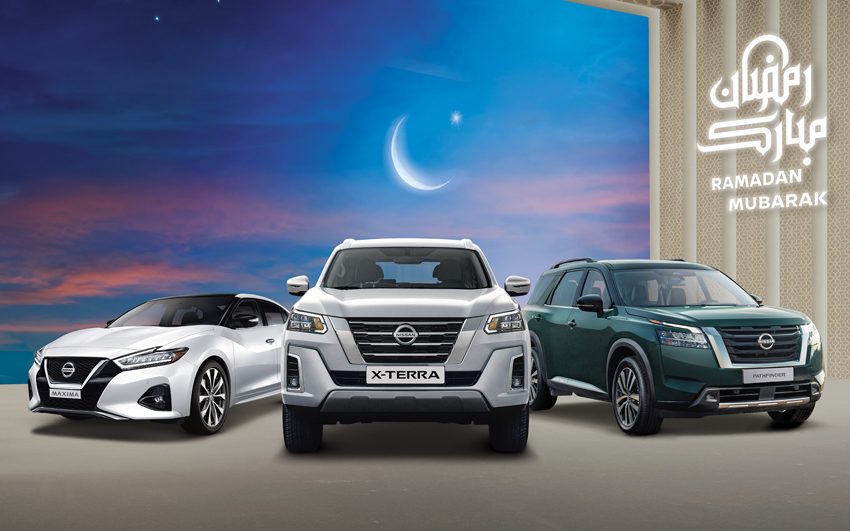 Dubai, 30 March 2023: Arabian Automobiles, the flagship company of the AW Rostamani Group and the exclusive dealer for Nissan in Dubai, Sharjah, and the Northern Emirates, is delighted to unveil its great Ramadan offers on Nissan models during the upcoming weeks. With an extensive range of offers across various models, the company aims to cater to every customer's unique requirements and preferences.
Nissan of Arabian Automobiles has launched exciting Ramadan promotions that offer incredible customer benefits. These include a low 0.99% profit rate per year and a 5-year unlimited mileage Nissan warranty for the Nissan Patrol. Additionally, eligible customers can take advantage of up to 3 years/ 50,000 km service packages and 5 years of unlimited mileage Nissan Warranty on select Nissan models, including the Nissan X-Terra, Nissan Altima and the Nissan Maxima. For fleet businesses looking for the right vehicle during Ramadan, the Nissan URVAN is available with a 5-year service and 5-year warranty.
In addition to the Ramadan offers, Arabian Automobiles is launching the "Un-interrupted Togetherness" campaign, emphasizing customer convenience during the festive period. From 17 March – 30 April, Nissan retail vehicle owners can benefit from complimentary pick-up and drop-off services while celebrating Ramadan with their families and loved ones. Customers can also benefit from up to 50% off on parts, repairs, accessories, and value-added services and up to 10% off on all service contract types.
Arabian Automobiles is committed to providing customers with the best deals on its lineup of new cars, helping them find the perfect vehicle for their needs and preferences. For more information and to experience the latest in Nissan's innovation, customers can visit Nissan-dubai.com, dial 800-NISSAN (800-647726), or step into the nearest Nissan showroom in Dubai, Sharjah, or the Northern Emirates.