HONOR Magic5 Pro Breaks All the Sales Records in China during its Launch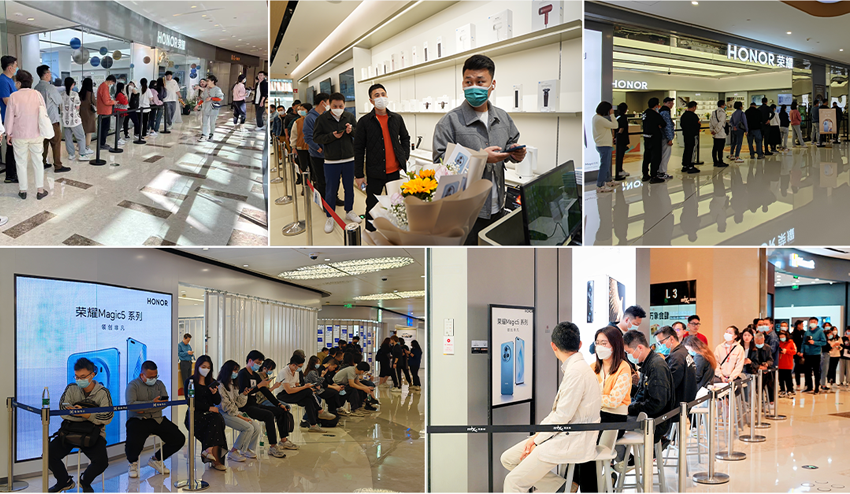 Its popularity shows no signs of slowing down, and it is anticipated that it will continue to dominate the market in China and worldwide.
According to reports, it is obvious that HONOR Magic5 Pro is gaining significant popularity among HONOR's recent launches, and it has experienced a significant surge in sales in its home country China, and it is no surprise given its groundbreaking features. Customers in China are thrilled with the HONOR Magic5 Pro's superior camera capabilities and unparalleled display quality, and it has become the ideal choice for many.
The HONOR Magic5 Pro smartphone has created a surge in demand in the Chinese market as it went on sale on March 10th. The smartphone's popularity was evident on the first day of sales, as a massive number of units were sold in the first days. Long queues and crowds of excited buyers were seen at HONOR stores and retail shops across China, causing the retail system to crash due to the huge sale. The scene of the hot sale was rarely seen before and it's an indication of HONOR Magic5 Pro's massive success in China and it's expected to be globally as well.
The launch of the HONOR Magic5 Pro has created a real buzz in China, and the queues outside stores have been growing steadily in HONOR's home market. The Chinese's users have been willing to wait for long hours to get their hands on the new device and the waiting times for delivery have also been longer than usual due to the surge in demand.
Online orders for the HONOR Magic5 Pro have also been overwhelming, with consumers having to wait until April for their orders to be fulfilled. This massive response from Chinese consumers reflects the growing demand for HONOR smartphones that offer advanced features and superior performance. The HONOR Magic5 Pro has clearly captured the attention of Chinese consumers and is poised to become one of the top-selling smartphones in the country.
HONOR Magic5 Pro comes with industry 1st technologies in its camera and displays that have propelled it to the top of the DXOMARK rankings. This recognition has bolstered its reputation and increased demand for the device in the Chinese market. HONOR Magic5 Pro undoubtedly ticks all checklists for a real flagship smartphone, and it has excellent specs that can aggressively compete with any other flagship device on the market.