Rixos Seagate Sharm El-Sheikh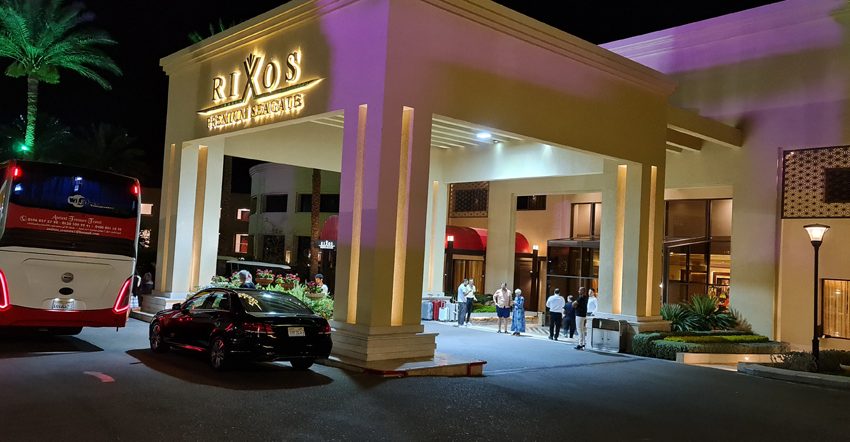 A vacation that will never be forgotten…
I got a VIP invitation to, from my point of view, one of the best 5 Stars Hotels I have ever been to. Let me tell you why.
Let's start with the location.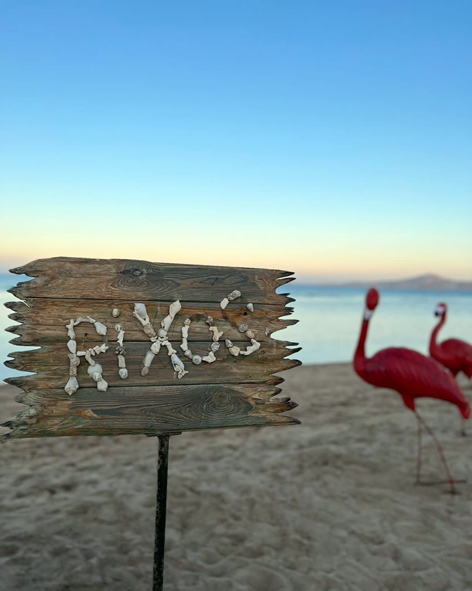 Rixos Seagate Sharm El-Sheikh is very near to Sharm El-Sheikh Airport. You can reach the hotel within 15-20 minutes.
Rixos Seagate Sharm El-Sheikh is one of the biggest resorts, with 652 rooms and villas.
Our location was quite stunning (Cluster 9); the room was so nice and elegant. It was a Junior Suite with a balcony overlooking the swimming pool and near the lobby. With a King-Sized bed and a sitting area with a large Sofa.
The room is always clean due to the nice, friendly, and organised staff; the mini bar is continually refilled with soft drinks, water, and chocolates.
See, how spoiled you are in your room?
Now what about the All-Inclusive slogan that Rixos has? It literally is.
The food alone makes Rixos Seagate one of the best hotels in Sharm El-Sheikh.
You can eat and drink all day long, whenever and wherever you want.
You can have breakfast, lunch, and dinner at the main restaurant (Turquoise), which is the biggest with two floors.
No need for any reservations there. But all the other restaurants you have to reserve.
The list of restaurants is this: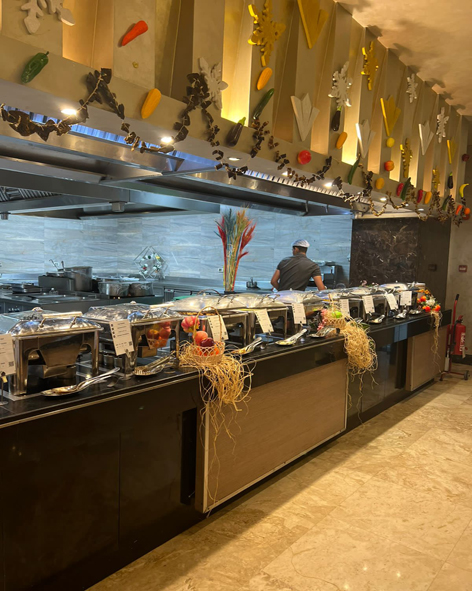 – Turquoise: is the largest restaurant with a buffet concept open daily for breakfast, lunch, and dinner; there is no need to make any reservations. You walk in and enjoy the delicious dishes.
– Food Court: located near the sea with open stations and fast-food dishes.
– Salt: The seafood restaurant with a la carte menu is filled with delicious fresh seafood dishes.
– La Churrascaria: This is a Brazilian restaurant specialising in steaks.
– The Mangal: From my point of view, it's the cutest of them all.
It's located on the shores of the sea with palm trees around you and an individual BBQ near each table along with a chef doing lots of grilled meats and vegetables just for your table (You also have the option of doing the BBQ by yourself.
– Epicure: The French restaurant with unique French dishes.
– L'Olivo: An Italian restaurant specialising in yummy pizza and pasta dishes.
– People's: An International cuisine restaurant with many dishes to suit your taste.
– Lalezar: A Turkish restaurant with many culinary traditional Turkish dishes.
– Asian Restaurant: For all Far-Eastern food lovers.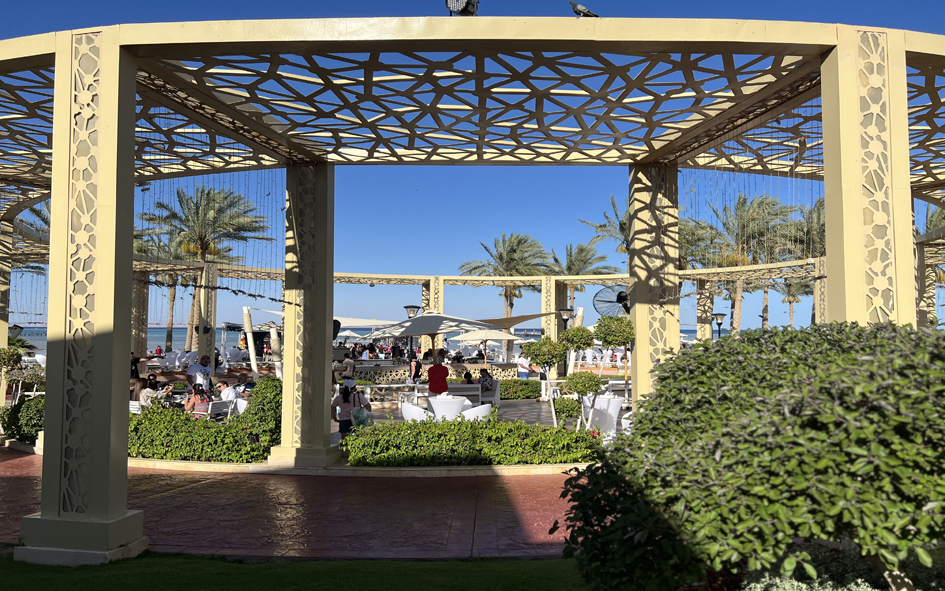 For example, you can enjoy your day by heading to the beach; it's so nicely arranged with beach beds and umbrellas. You have a bar near you where you can enjoy any drinks anytime.
For the swimming pools there are several swimming pools at Rixos Seagate, all spotlessly clean and featuring warm water. There are plenty of sun loungers and various settings, so you can always find a great place to sit back, relax and enjoy the sun.
At night you can enjoy your time at Rixos Arena, a lovely area in the middle of the hotel with live shows and famous DJs, which is the last touch to finish your day.
Rixy Kid Club is available for your little ones.
You can let them there and enjoy your time at a spa, for example, or just enjoy your time with them there.
I could not have imagined a better place than Rixos Premium Seagate Sharm to spend our vacation. It's worth recommending.