Arabian Automobiles, RTA Unite for Remarkable Product Recall Campaign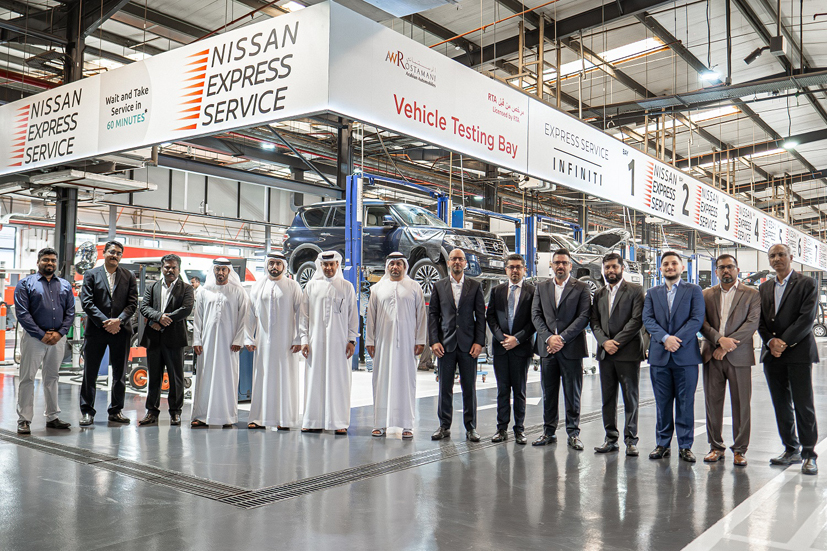 Dubai, September 2023: Arabian Automobiles Company (AAC), the flagship company of the AW Rostamani Group and the exclusive dealer for Nissan and INFINITI in Dubai, Sharjah and the Northern Emirates, in collaboration with the Roads and Transport Authority (RTA), successfully conducted a product recall campaign as part of its keenness to prioritize the safety of vehicles and achieve accident-free roads in Dubai.
Abdullah Yousef Al Ali, CEO of RTA's Licensing Agency in Dubai, said: "The RTA continuously seeks to ensure the safety of Dubai drivers and pedestrians, including forging partnerships with the private sector towards that goal. This pioneering initiative to recall defective vehicles in cooperation with car manufacturers puts the RTA at the forefront of national and regional government agencies, resulting in 11 cooperation agreements covering 25 different brands."
Through ongoing monitoring and proactive efforts from both parties, Arabian Automobiles was able to attain an unprecedented 93% response rate to campaigns, the highest in the Middle East for recalling vehicles with manufactured defects.
Salah Yamout, COO at Arabian Automobiles, said: "At Arabian Automobiles, safety is our priority. We regularly work closely with the RTA to conduct vehicle checks and ensure we are delivering on exacting standards. This recall campaign has been a testament to the power of joint efforts between the government and private sector, and we are committed to maintaining this shared dedication to customer safety and satisfaction. I would like to express my gratitude to the RTA and its leadership for their pivotal role in prioritizing the safety of all drivers and cars in Dubai."
One of the key factors contributing to the campaign's positive outcome is investigating the best techniques for tackling these issues and finding suitable solutions with optimal results, including registration blockages of certain models and providing immediate resolutions.
This joint campaign enhanced compliance and facilitated the recall process as a proactive measure, demonstrating Arabian Automobiles' commitment to customer safety and satisfaction.