Affordable Stocking Fillers from Dr.PAWPAW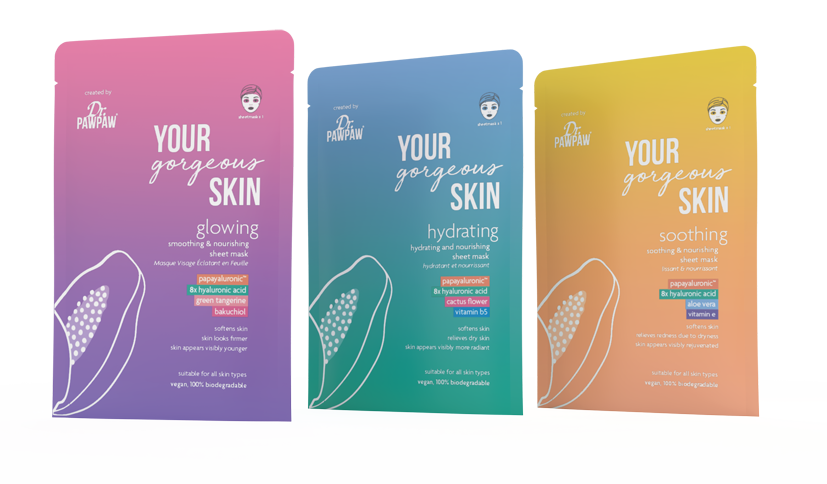 Stocking fillers are a long-standing Christmas tradition and a great way to gift the ones you love without the hassle of shopping for bigger items. However, things can still get quite costly and overwhelming if you have a long list of family and friends to shop for. If you're on the hunt for affordable festive gifts, look no further than
Dr.PAWPAW's skin products. Give the gift of PAWPAW this festive season. With a world-first, vegan and multipurpose formula, Papayaluronic™, that aims to enhance natural beauty, the products are set to be the perfect addition to anyone's festive wish list.
Dr.PAWPAW Tinted Ultimate Red Balm 25ml (AED 36.75)

What is Christmas without some red makeup? This Red Lip Balm can be used in a variety of ways on the lips, on cheeks as a blush, and on the eyelids as an eyeshadow. It Instantly brightens the complexion with a buildable pop of colour that is perfect for day-to-night looks.
YOUR gorgeous SKIN Created by Dr.PAWPAW Brightening Eye Cream (AED 82.50)

For all those late festive nights, a high-performance eye cream is needed. This is the best-selling product in the YOUR gorgeous SKIN range, and it helps brighten the eye area, and reduce the appearance of fine lines whilst the skin is also soothed and hydrated.
YOUR Gorgeous SKIN Created by Dr.PAWPAW Day Cream SPF 50 (AED 115.50)

This TikTok famous nourishing day cream with added SPF 50 pa ++++ is extremely effective against UVA & UVB. It provides the best possible protection available on the market and it doesn't leave any white cast. Delivering a powerful boost of hydration, skin is left smooth, soft, moisturised and protected.
YOUR gorgeous SKIN Sheet Masks – Glowing, Soothing and Hydrating (AED 30.45)

These sheet masks are the ultimate pick-me-up during the festive season. Whether the skin lacks hydration, radiance, or plumpness, Dr.PAWPAW's biodegradable sheet masks are here for the rescue and are suitable for all skin types.