OVS Presents Its Fall/Winter 2023 Women's Collection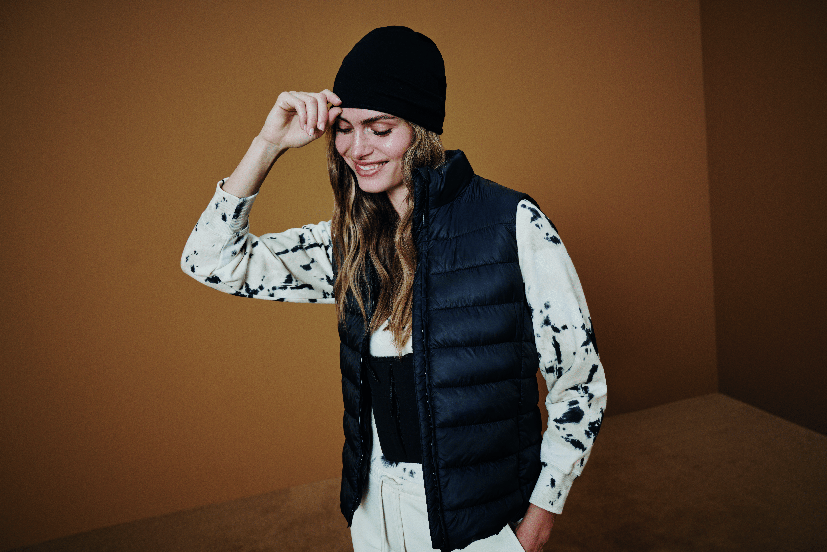 Where Timeless Elegance Meets Fashion Forward Trends
Dubai, UAE – OVS, Italy's leading apparel fashion brand for men, women and children launches its OVS Fall-Winter 2023 Women's Collection across its regional stores this November. Tailored for the contemporary woman, this season's collection is a harmonious blend of timeless elegance and cutting-edge style, offering an array of chic options to keep women looking stylish throughout the cooler months.
The Fall/Winter 2023 collection brings an exhilarating mix of classic and contemporary for women. Standing out as this year's definitive trend, black and white effortlessly finds its place in the modern woman's wardrobe. Black seamlessly pairs with every shade of white, cool greys, and warm beiges. Tweed stands out, capturing attention on woven fabric jackets and knits alike. To accentuate this classic trend, accessories like two-material brogues in pony or patent leather and a French-inspired beret or bakerboy hat become essentials. The collection further embraces style with stripes, intricate ikat patterns, and oversized sweaters. Moreover, the allure of faux leather is undeniable, making its mark on slim pants, skirts, and shackets, ensuring a chic flair to everyday wear.
At the heart of OVS's Women's Fall-Winter 2023 Collection emerges the Aqua Green palette, casting a spotlight on a brilliant spectrum of green hues set against textured backdrops. Soft microknits, satin blouses, and vivid floral prints make their mark, playing harmoniously with tones like sesame and deeper greens. However, it's the hunter-inspired ensemble, paired with denim and crowned by statement cognac suede cowboy boots, that is truly noteworthy. Transitioning smoothly, the Blue Azure line champions cerulean in diverse shades. From chic bon-ton micro coats to cozy loop knit micro cardigans, every piece emphasizes azure blue's adaptability. Moreover, the collection's tweed jackets, paired gracefully with mini skirts, evoke the season's defining trend. As winter's embrace tightens, OVS introduces the Purple and Teal segments. Spanning from radiant violet pink to understated plum, wine, inky, and stellar blues, these palettes are harmonized exquisitely with peach, rose beige, mauve, and other warm hues. Delicate textures like fur maxi vests, eco suede, and velvet needlecord accentuate the seasonal feel.
Finally, as December approaches, the festive range dazzles with sparkling textures. From sequins to lurex and lamé fabrics to velvet dresses, this collection embodies celebration. Silver, ruby red, and gloss black captivate, with must-haves including the fringed black dress.
As the Fall/Winter 2023 season unfolds, OVS continues to be a beacon of fashion innovation, offering women a chance to express their individuality and embrace the changing seasons with confidence and elegance.
The OVS Women's Fall/Winter 2023 Collection is currently available to shop at its stores across the region.
For more information visit the website: ovsfashion.me.