Cipriani Yas Island: Where Tradition Meets Innovation in Italian Cuisine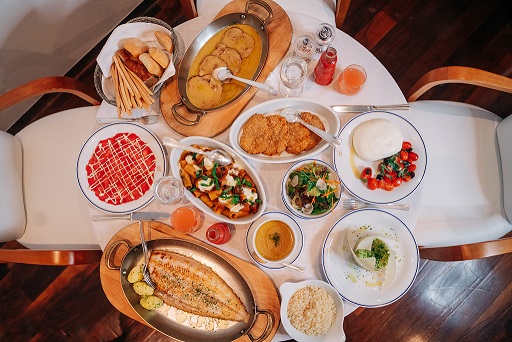 Abu Dhabi, United Arab Emirates: Cipriani Yas Island, situated at the vibrant Yas Marina, brings the flavours of authentic Italian cuisine to the heart of Abu Dhabi, making it a must-visit destination for both locals and tourists from around the world.
The distinguished culinary icon, known for its impeccable Italian heritage, is proud to reaffirm its commitment to delivering an extraordinary dining experience. With a perfect blend of tradition and innovation, Cipriani Yas Island has captured the essence of Italian cuisine and culture, making it a beacon of culinary excellence.
The journey began in a quaint corner in Venice, Italy back on 13th May 1931. On this day, Giuseppe Cipriani introduced the world to Harry's Bar, an icon that would define Italian excellence. Today, the Cipriani legacy, led by the second, third and fourth generations – Arrigo, Giuseppe, Ignazio, and Maggio – continues to symbolise an unwavering commitment to tradition, an insatiable passion for innovation and an enduring love for exquisite Italian cuisine. In 2010, Cipriani Yas Island was introduced to Abu Dhabi, a complete luxury hospitality destination that has since become a cherished jewel in the emirate.
Nestled within Yas Marina, this dining establishment boasts a prime location with captivating views of the Yas Marina Circuit, which plays host to the highly anticipated Formula 1 Etihad Airways Abu Dhabi Grand Prix each year. Just as in previous years, Cipriani Yas Island promises to deliver an exceptional fine dining experience to all those who partake in this exquisite event.
Each Venetian and classic Italian dish is meticulously crafted using seasonal, premium ingredients and produce directly flown in from farms across Italy, infusing an authentic touch. The menu proudly features signature items from the original Harry's Bar, including risotto primavera, baked tagliolini, and vanilla crème meringue. Cipriani also stands renowned for introducing iconic dishes like Carpaccio alla Cipriani, which came to life in 1950, and the legendary Bellini cocktail, conceived in 1948.
As the Cipriani legacy continues to thrive, it captures the hearts and palates of individuals worldwide. Cipriani Yas Island, in particular, stands as a radiant gem in the culinary world, inviting all to experience the enchantment of Italy's rich gastronomic heritage.