Discover the Artistry of Tonin Casa
Where Western Furniture Meets Italian Elegance
Dubai, UAE – 15 November 2023 – Western Furniture is delighted to introduce an exclusive collection of Tonin Casa furniture pieces, each a testament to unparalleled craftsmanship and exquisite design. From tables seamlessly blending natural beauty with opulent finishes to sumptuous beds and modular sofas, Tonin Casa presents a world of luxury and sophistication.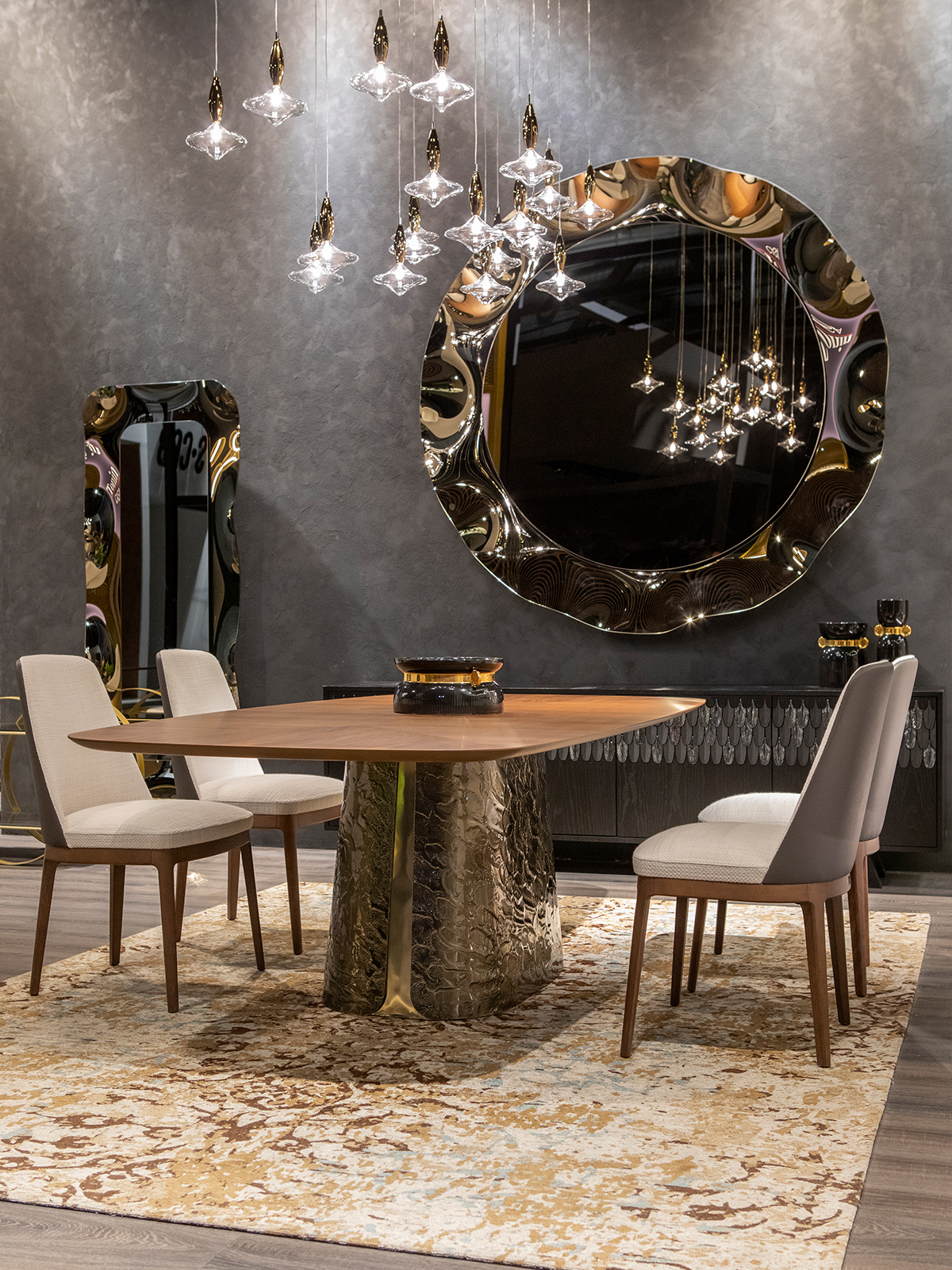 Adone: Sculptural Splendor
Every room is transformed into a masterpiece with the extraordinary Adone table. This artistic creation effortlessly marries sculptural aesthetics with meticulous handcrafted details. Adone enthralls with its audacious fusion of a natural wooden top and a precious curved bushhammered and back-silvered glass base, available in elegant bronze or smoky hues.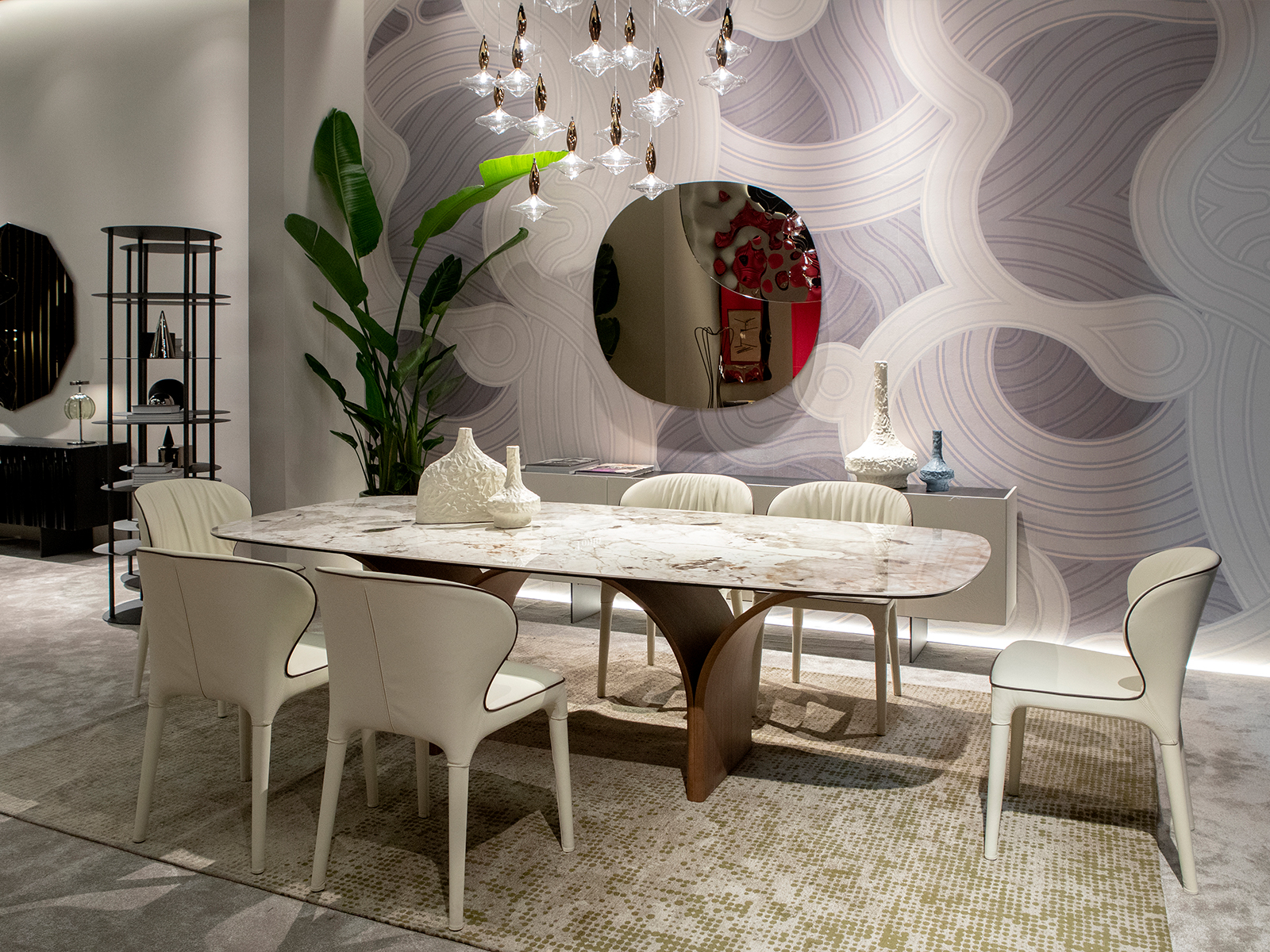 Arco: Elegance in Balance
Arco, a table boasting delicate curved wooden legs, stands as a testament to balance and harmony in design. Its porcelain stoneware top, adorned in the new Tundra finish, exudes timeless elegance. The customization options are abundant, with top selections ranging from artistic glass and porcelain stoneware to wood and marble.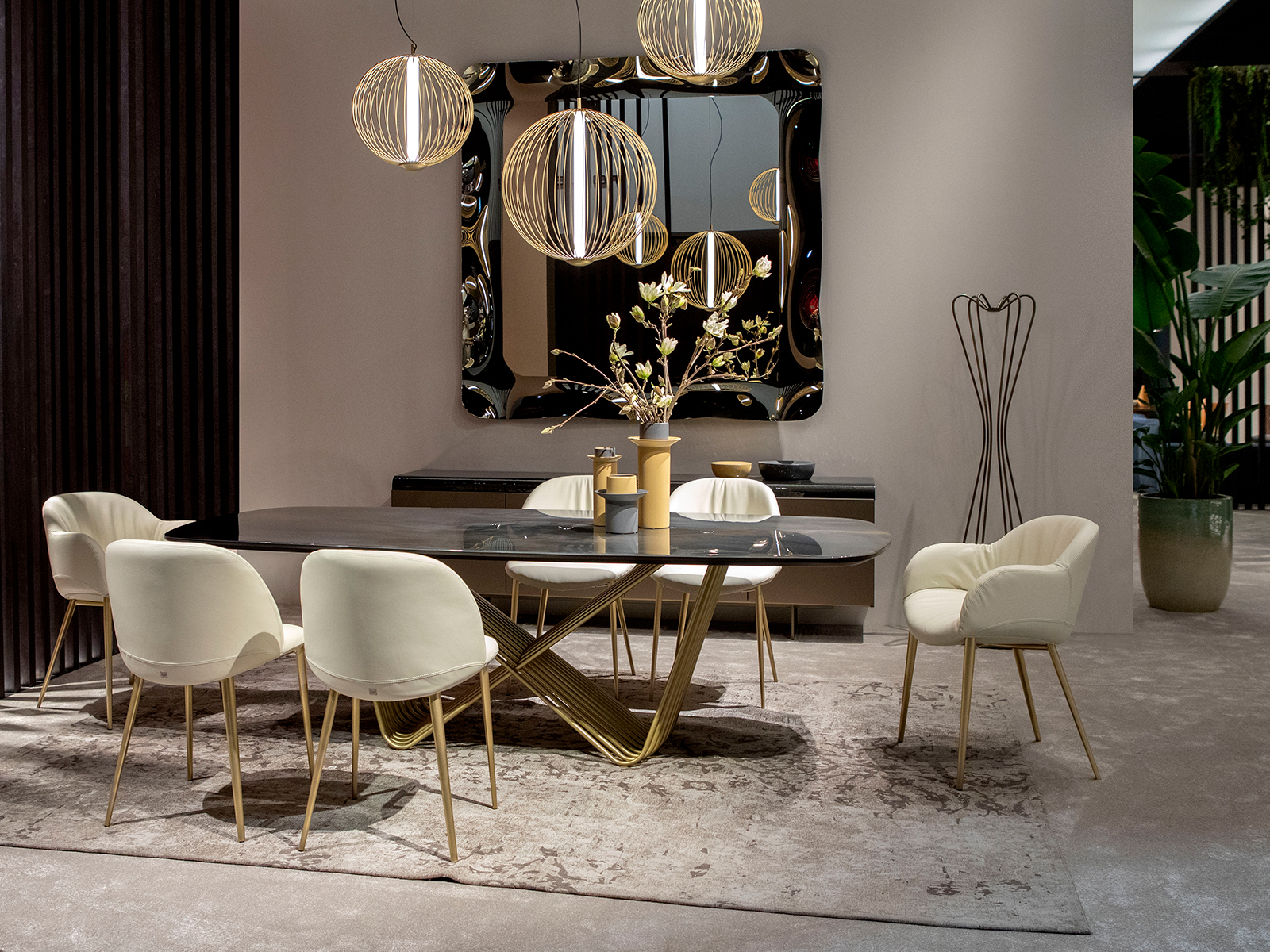 Tenso Orione Couture: Iconic Elegance
Tenso, the epitome of lightness, luxury, and elegance, graces any space with its iconic design. Crafted with a refined interplay of painted metal tubes, it forms an intricate and definitive design. Now, it is presented in the new Orione Couture resin finish, transforming each piece into a unique design element.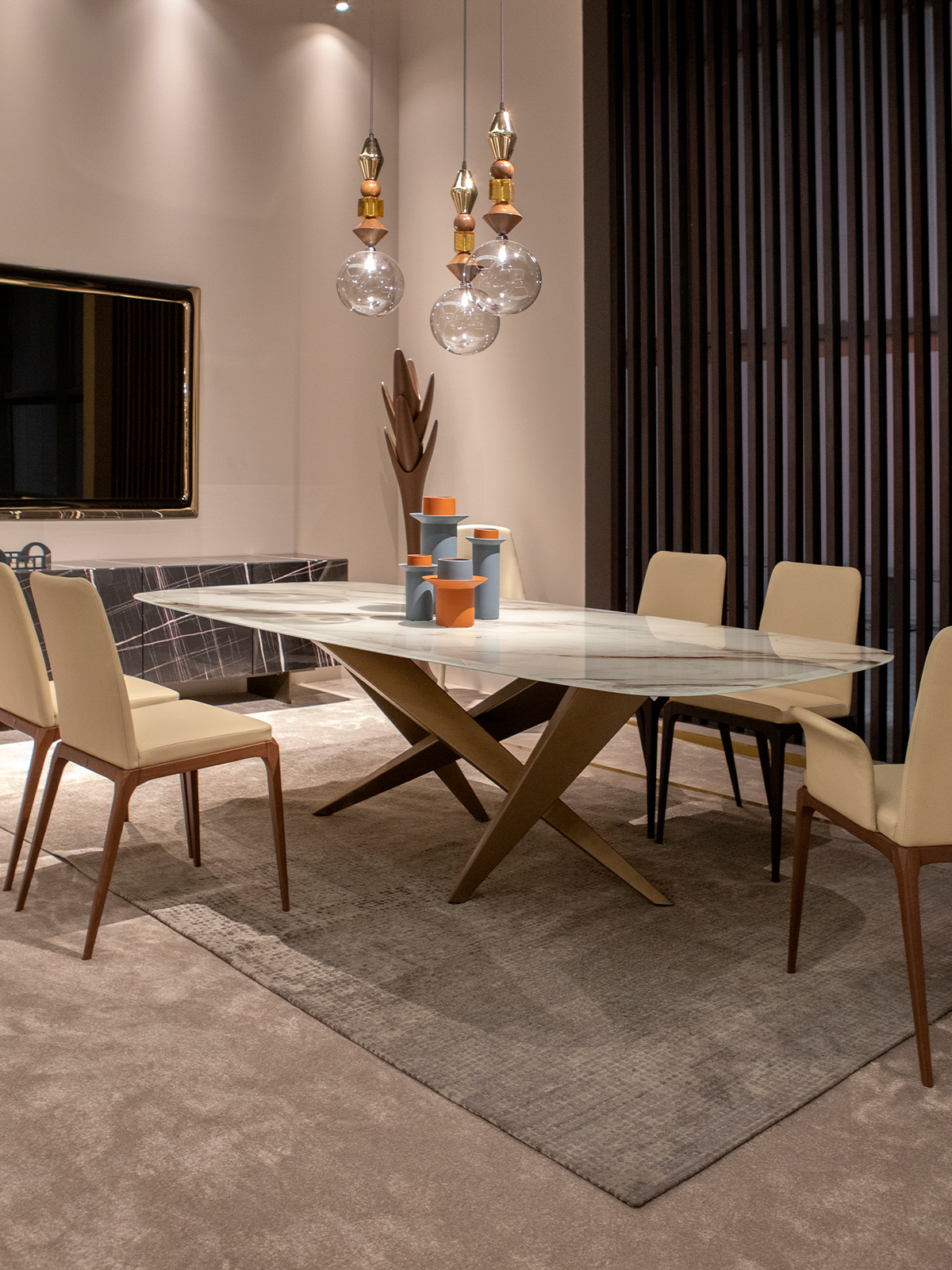 Thunder: Aesthetic Powerhouse
Thunder commands attention with its robust and striking aesthetic. Its painted steel base, expertly crafted into angular crosses, exudes elegance and eccentricity. The 12mm extra-clear beveled glass top is adorned with artistic decorations reminiscent of marble veins and the wonders of nature, creating a piece of furniture that exudes pure beauty.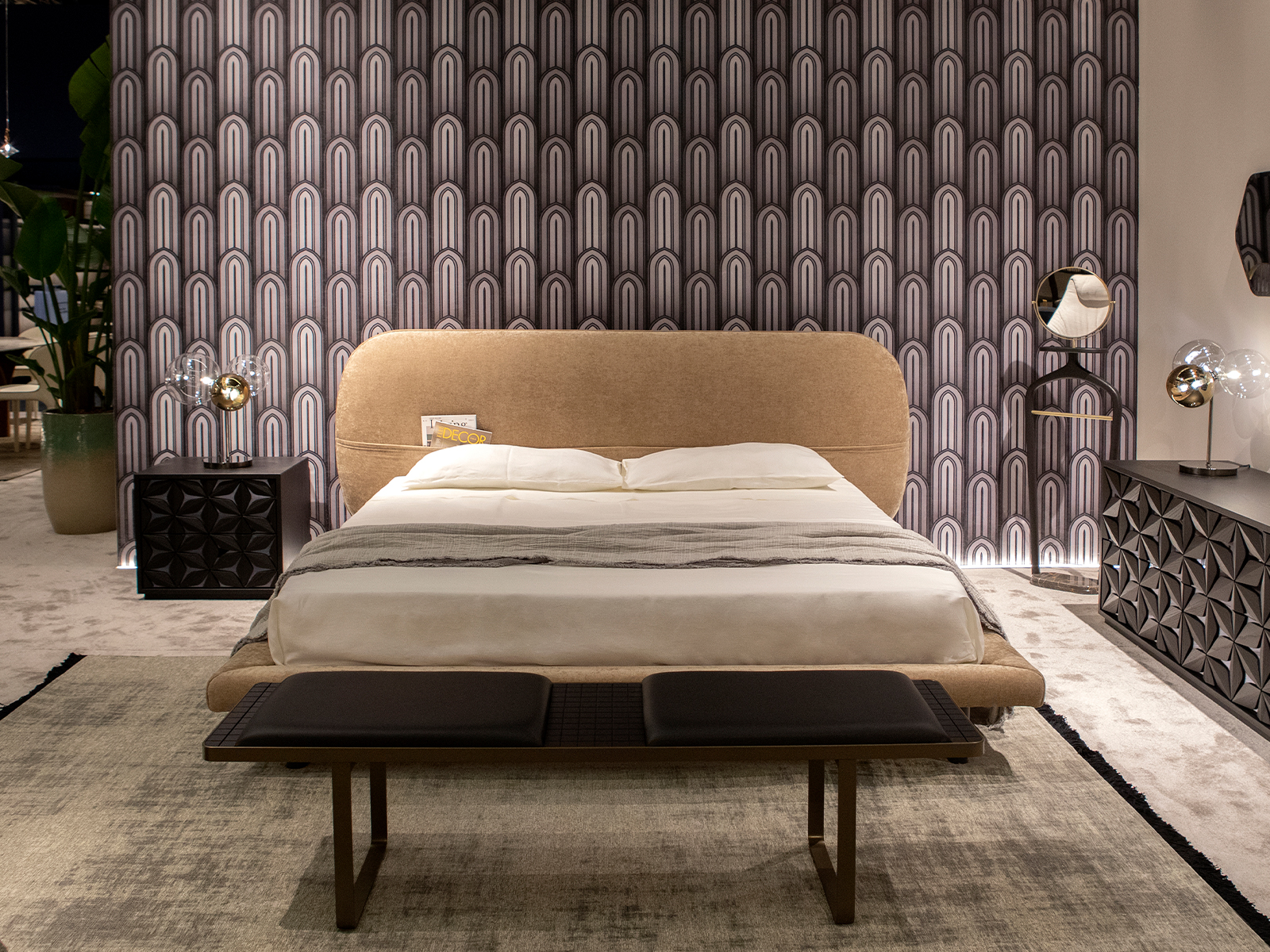 Dan: The Epitome of Comfort
The Dan bed beckons with its soft, welcoming design, defined by generous curves and rounded shapes. The headboard's distinctive curvature adds a touch of sinuous elegance to your bedroom. Dan envelops your space in cozy refinement, creating an inviting oasis of absolute elegance. Choose from a variety of exclusive fabrics, velvet, or leather finishes to suit your taste.
Cleto: Modular Sophistication
Cleto, a modular sofa, boasts sharp, sinuous shapes that embody softness and simplicity. Its expansive seats offer a sense of coziness and comfort, enhanced by its gently curved design. With endless configuration possibilities, Cleto effortlessly adapts to any environment, allowing you to express your vision of refined comfort.
Experience the allure of Tonin Casa at Western Furniture and infuse your home with a touch of Italian elegance and luxury. Discover the perfect balance of form and function, where beauty seamlessly meets exceptional craftsmanship.
For more information and details, Email: sales@westernfurniture-uae.com | www.westernfurniture.ae or call: Umm Hurair Road: T. 04 337 7152.